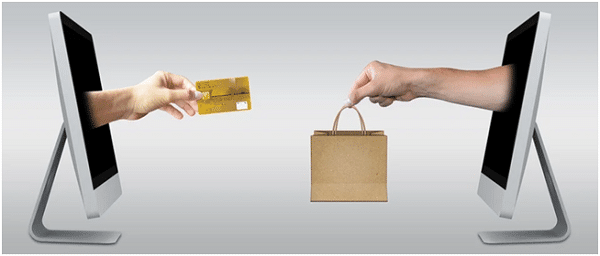 2022 is all about the e-commerce business and if you are planning to start an e-commerce platform, go ahead. But! Why would anyone like to build an online brand at your store? You will find why when you see the list of e-commerce brands here. It will help if you have a spark, an element that sets you apart from others in this sector.
Today your favorite products are one click away from groceries to clothing to books; now, we can get everything delivered at our doorsteps. Sometimes you wear your favorite pair of shoes when you place the orders. So, it means one click can change your entire game of shopping. Now, these are not the days when you need to take time from the busy routine and arrange a separate trip to the shopping mall. All thanks to the e-commerce businesses. Let us make it more straightforward for you.
Building an E-commerce Business is the Need of an Hour
Do you need that party gown for the engagement party of your BBF, which is tomorrow? All you require is a few touches on mobile phone devices and VOILA. Here it is. Online shopping is not a new thing, and you can study significant raise in 2022. The current pandemic gives little push to that growth, and the e-commerce business comes up with around $5.022B in 2022.
The e-commerce sector has geared up its playing domain for business with a direct-to-users business plan that can offer a remarkable online experience.
But even you born-in-omnichannel-world firm require to keep themselves ahead of other e-commerce trends. Why is it so? It guarantees they meet the user demands and never get overtaken by high competition.
A Little Statistics to Know before Planning for E-commerce Brands
Indeed the current pandemic COVID-19 changes the entire game for online firms and the modification on the buyer behavior is vital to discuss. According to the United States Commerce Department, e-commerce accounted for around 21.1% of retail sales in 2021 than 14.8 % in 2019. You can witness the same boost globally, and there is no sign of it coming down. So, investing in the e-commerce platform and building an e-commerce platform like Wayfair is the best thing you can do.
Wayfair has Over Shadowed other E-commerce Platforms
Wayfair offers customers a customized shopping approach. Another online firm uses the info to focus advertisements, offer item recommendations, and boost its search.
How does Wayfair Search Engine Works?
Do you know it uses imagery to tell recommendations? Let us take an example to understand it. What if you like to buy bookcases for your living room? Wayfair looks for the item images of your past purchases and suggests products via its AI model.
With the Wayfair recommendation engine, the photo has also guided to optimize the search abilities of the firm. Wayfair has made a perfect visual element known as "Search with Photo." All you need to do is take the image of the item uploaded on their site, and Wayfair comes up with several recommendations.
So, you can say building an e-commerce brand at Wayfair is an excellent deal for your businesses.
Top e-commerce trend to follow in 2022
Now you have an idea of how this leading e-commerce platform works, but there are e-commerce trends that you need to learn in 2022.
Improved Prevalence of the Voice Search
How does it feel when sitting on your couch and just commanding the voice assistant at your home to turn off the light? What about giving the command to your Smart TV to change the channels to watch for your favorite movie? No need to look for the remote that's lying somewhere under your bed. Just give a voice command, and the job is about to be done.
Voice research is growing, making Way in the e-commerce sector. So, the buyers at the commerce platform want to make their experience memorable and fun. So, make sure to optimize your e-commerce website for voice search.
Remember that e-commerce merchants must remain aware of modifications in search to optimize their sales in the future.
Cross-Selling and AI-assisted
Have you ever been wondered or surprised when you think about something and it pop-up on your smart phone screen? Does that e-commerce platform have installed the cameras in your living area, or does it study your mind? Come on! There is nothing like it! Have you ever heard about Artificial Intelligence?
Yes, for your e-commerce website AI is a must. Artificial intelligence suggests to the visitor the thing they love to buy. AI and machines learn to do excellent work by predicting buying habits depending on shopping history and browsing.
While on the earth, no user could personalize brands where; they return with unique demand. So AI is there for the task. Many vendors have the data required for Artificial Intelligence. Some CRM and ERP systems use machine learning elements to help upsell and cross-selling.
AR Visualize Purchases
Think for a second, would you buy the product without knowing how it would look at your place. For example, would the dining table looks great with the buyer's dining room theme? So, with AR or augmented reality, no more guess games. So, inserting this tech into your e-commerce permits the customer to view the live images of the table in their dining room. Therefore, the same goes for clothing, flooring, artwork, and other items.
Market Intelligence: the product matching in ecommerce
It is the most important and precious trend of 2022. Market intelligence supports finding equivalent and similar databases along with matching accuracy. So, this entire process is named product marching.
Comparison buying via digitization, smart phone shopping, and rates comparison outlets has developed into 2022 norms. In this area, businesses in e-commerce brands ought to delve into it.
Are you ready for the 2022 Ecommerce trend?
So now you have an idea of how the online business is evolving and increasing to meet customer preferences. Keep yourself updated if you want to be at the top of the e-commerce business in 2022.
GOOD LUCK