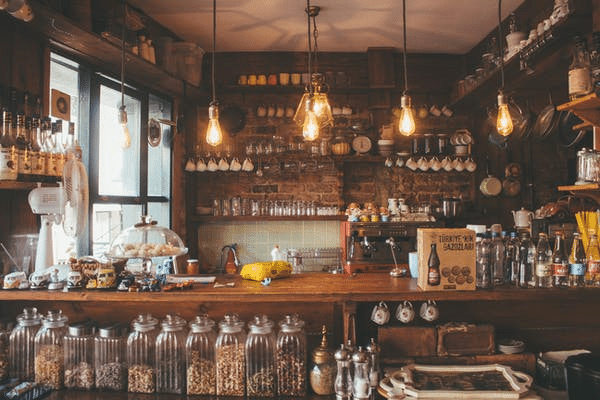 If you're just starting your business, you could be putting a few things on the back burner "until you make money". One of these things might be adequate insurance for your company. Sure, you might have taken out the most basic options just to have "some cover", but is it enough?
Any company owner who has dealt with anything from a fire to a natural disaster will agree – business interruption insurance is the coverage you need from day one. If you don't already have business interruption insurance or you've never heard of it, then this article is for you.
Business Interruption Insurance – An Absolute Necessity
A report from 2021 shows that an average of two out of three small to medium businesses don't have adequate insurance coverage. While there are basic theft insurances in place, calamities such as fire and natural disasters are not insured against.
Is that wise in a country where wildfires and floods ravage many areas every year? Are you willing to take that risk?
Who Needs It?
The good news is that all organisations can benefit from business interruption insurance—irrespective of industry and company size. It's essential for small to medium business owners to invest in this kind of coverage. This is because the financial impact of a natural disaster will be astronomical to these types of companies. While the crisis may only be temporary, some businesses may not recover.
What is the Cost of Business Interruption Insurance?
As with any other type of insurance cover, the cost of business interruption insurance depends on the size, location and nature of your company. For an accurate assessment, speak to one of the business insurance brokers Brisbane and other large cities' company owners rely on, to get a fair quote.
What are Some Aspects Business Interruption Insurance Covers?
With the current economical state of the world, Australia included, does anyone really need another insurance premium? Here are a few of the top reasons why you shouldn't ignore business interruption insurance.
1.      Keep Up With The Rent
Essentially, business is a simple circle equation. You generate money from selling a product or service. The revenue you make pays the rent, overheads and salaries. It also allows you to buy or make additional stock to sell.
When a fire, flood or other natural disaster affects your business premises, regular trading is interrupted. This will hamper your ability to pay property rent. Most lease agreements don't offer you a break on payments while the building is being repaired.
Without business interruption insurance you'll either face eviction or litigation for the outstanding balance. Business interruption insurance will keep your rental or mortgage payments up to date until your company can return to normal trading conditions.
2.      Taking Care of Employee Wages
The second critical aspect that adequate business interruption insurance takes care of is ensuring that employees receive salaries while the crisis is ongoing.
Not being able to meet payroll deadlines is a huge burden on any employer. It also has a huge impact on the employees. The situation will not only force them to find alternative employment to survive, but it will also do irreparable damage to your business reputation. Once the crisis is resolved, you will have to employ and train new employees. Ultimately this will detract from the main goal which should be to get your company back on its feet.
3.      Updating Overhead Expenses
As with rental payments, several overhead expenses require monthly payments. The most common of these are water and electric utilities and supplier costs.
A comprehensive business insurance package will ensure that these accounts remain up to date. Doing this prevents arrears accumulating. It also avoids the additional stress of getting these bills up to date before normal trading can resume.
4.      Maintaining Loan Payments
Many companies have revolving business loans that enable them to continuously buy replenished stock. If there's no constant revenue coming in, the loan goes unpaid.
Fortunately, business interruption insurance covers the payments of all loans related to the day to day running of the company. This will protect the business owner and the entity's credit record and ability to trade in the future.
5.      Possible Relocation
Depending on the cause or severity of the damage it might not be feasible to continue trading in your original premises. In this instance, your company might have to relocate to other premises to continue trading.
Relocating a business is very costly and usually requires months of budgeting. When the relocation is sudden and unplanned, a small to medium organisation might not have the profit to move. Business interruption insurance will cover the relocation costs as well as the moving costs.
Final Thought
No matter the size or nature of your company, as a business owner you should make comprehensive business interruption insurance a top priority. Doing so will ensure that your organisation, HR and other important expenses remain paid in case of a fire or any type of natural disaster. Take insurance off the back burner and put your peace of mind first!