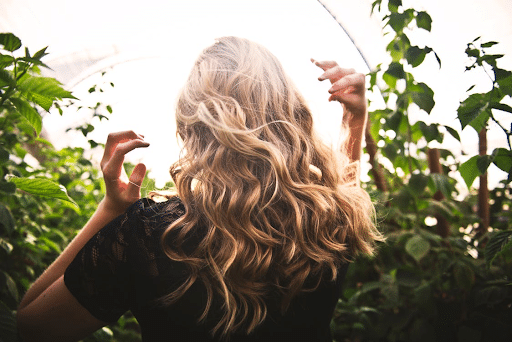 In the busy world we're in today, it can be hard to find the time to book an appointment with your hairstylist. And when you miss the chance, it can take weeks or months to book again which you might forget to do. Especially with the pandemic, it took a long time for hair salons to recover and start accepting customers. 
Even when they did reopen, they could only accommodate a limited number of people at a time. Hence, people gradually learned how to do basic hair care and color on their own. If you're expecting gray hair to crop up every month and your schedule is tight, you can do a temporary fix. This is where root touch-up products come in handy because they work instantaneously.
But the questions are how do you make it look natural and what is the best way to apply the product? It can be scary working with hair products because you might mess up and look even worse! But not to worry, we're here so you'll be informed of what to do and how to do it. Let's lessen the odds of a bad hair day when you need it the least.
What is Root Touch-Up Powder?
Hair dyes have been around for ages and have been published in one book as early as 1661. The book was called "Eighteen Books of the Secrets of Art & Nature" and it detailed the different methods of hair dye. Now, dyeing one's hair is a common part of their life, especially among women. That isn't to say men don't dye their hair, but the practice is especially popular among women.
Root touch-ups are a cost-effective method to help blend your roots into the rest of your hair seamlessly. It comes in the form of sprays, pastes, or powders that act as hair color extenders. Root touch-up powder is compact and can be applied quickly which makes it great when you're on the go. The container has a unique applicator so your application will be accurate and on-point.
But how does one apply the product step-by-step to avoid messing up your hairline? Let's talk about it in the next section and see how long you can go without reapplying the root touch-up powder.
How Do You Apply Root Touch-Up Powder?
1 Get the Right Tools for the Procedure
Coloring your hair doesn't just happen, you need the right tools to avoid making mistakes. For one, you need a fine-toothed comb to weave through your hair and create small sections. This will also help prevent any knots or frizz in your hair before applying the dye.
You need to divide the area you're dyeing into smaller sections with the fine-toothed comb. Then, you'll need a brush to spread the powder just in case the product doesn't have one. If all else fails you only want to cover a few grays, a toothbrush might just do the trick. 
2 Color Application with the Product
Selecting the shade of color is often the most common mistake consumers make. It's common for them to think their hair is a darker shade than it is but there's a technique. When you have to choose between two shades, you go for the lighter one.
When you're ready to apply the color, start by focusing on dabbing it onto the scalp. The color will spread and even if you paint it too far down, the color will overlap. Your hairline is fine and sucks up color quicker than the rest of your hair. This addresses your concern about getting the hair too dark around your face.
3 Aftercare for Root Touch-Up
Now, the question is how to maintain your touch-up for the longest-lasting color payoff. The not-so-secret is to avoid washing your hair for at least 24 hours after application. Some may advise avoiding washing your hair for 48 hours so it's going to feel greasy but it will be worth it. The natural oils will also act as a barrier and protect your scalp from the chemicals.
It's also important to use color-safe shampoo to keep the effects long-lasting. Roots may be your problem but you shouldn't neglect your ends too. We advise protecting them from the hair dye so you can put some oil or a mask on them. You can coat it from mid-shaft down to the tips of your hair's ends.
Keep note that you can retouch your roots every 3-10 weeks using an at-home kit. However, if your colorist used a demi-permanent chemical, it's best to wait until your next appointment.
What are the Pros of Buying a Root Touch-Up Powder?
1 You have Total Gray Coverage
Do you need to attend a gathering or just go to the office without anyone seeing those grays? Root touch-up powder can give you total gray coverage, helping you conceal and not feel their presence. 
2 The Touch-Up Powder Blends Well with Base Color
The right shade of touch-up powder will blend well with your hair's base color. Everyone else will hardly notice the difference, but there's more. Even if your hair's already been dyed, the powder will still blend well with your hair. It will all look natural, even in your eyes, when you look in the mirror.
3 They Can be Lightweight and Mess-Free
The product is usually made to be lightweight and mess-free, making it perfect for on-the-go applications. If you're rushing to a meeting while fixing yourself up, the touch-up powder will be a big help. Your outfit will be safe from any mess from applying the powder on your scalp too.
4 It Can Also Be Used on Eyebrows
You might be surprised to hear that root touch-up powder works on eyebrows and can be used as such. If you want to color your graying eyebrows, you can use the touch-up powder. The product can also be permanent so you won't need to open a different type of dye.
5 It Can Fill Thinning Hairlines
Root touch-up powder isn't just used for the scalp and concealing gray hair, but also to fill thinning hairlines. If you don't want others to notice how far your hairline has receded, you can use the product. You can dye the problem area so the hair would look thicker on sight.
Conclusion
Almost everyone wants to look good regardless of age, but there's more to do when you hit your mid to late twenties. And to make it more difficult, you need to juggle that with your already-busy working schedule. Hence, companies made more compact beauty products for men and women. Of course, they're mostly aimed at women, but men benefit from using certain beauty products too.
Root touch-up powder is one such product that is great for a woman who's always on the go. It's a cost-effective, efficient, and mess-free product. You can use it even while riding a car on the way to your event or meeting. It has total gray coverage and can fill any thinning hairlines so you won't look a day older than your early 20s.
Not to mention, if you need to make your eyebrows look thicker, the touch-up powder works that way too. But you need to keep in mind that you need the right tools to pull it off, whether on your head or eyebrows. And let's not forget about aftercare if you were applying the product at home so the rest of your hair doesn't get damaged.