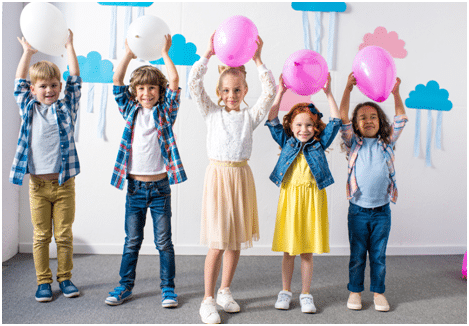 Your children's birthday is always something that they look forward to every year and it's a very big deal since it's a celebration of another year of their lives. But planning, decorating, and hosting a party in your own home tend to be stressful.
But you could always try something different, like having the party in a venue. There are a ton of birthday party venues in Orlando that you could choose from to make sure you, your children, and your guests would enjoy.
Here are 5 tips for picking the perfect venue for your kid's birthday party.
What Should You Look For in Choosing a Birthday Party Venue for Kids in Orlando?
1. Take note of the party theme
The venue that you pick for the party should always match the theme. There's a variety of themes to choose from: from Disney princesses to Marvel superheroes that your kids and their guests will truly enjoy.
2. Take the distance into consideration
Don't expect to have a large gathering when the venue of the party that you are planning is in a remote and far location from where you actually live. Making sure that your venue is accessible to your guests is something you have to take into consideration.
3. Amenities and entertainment
There are some venues that could offer you additional amenities and entertainment that you could have. Look into this when you are looking at venues. Make sure that the venue has enough parking spaces, look into the music and the food, and ask if you are going to have to go there to decorate yourself or they could provide that as well.
4. Watch the weather 
Look at the weather app, check the weather forecast. If it says that there is a chance that it would rain, then it's better that you have the party indoors if you were planning on having the party outdoors.
Always keep tabs on the weather because if there is extremely bad weather, then it may be best that you move the date of the party to a day where the weather is better so more people would be able to attend.
5. Look at the availability
Before you start planning the party and finalizing everything like sending out the invitation, you have to make sure that the venue that you want the party to be in is available on the day that you want the party to be. This is so that you could avoid having to change the venue entirely or moving the date of the party.
What Are The Benefits of Getting The Right Venue For Your Kid's Birthday Party?
1. Easy planning
Having the birthday party in a venue means that the planning is a breeze since you get to work with them, maybe even select a package where they would be in charge of the food, decorations, and entertainment.
All you have to do is set a date, look at the packages (there are some coordinates here too but not too much), and make a deposit. They could also take charge of the giveaway and the prizes. So all you really have to do is show up on the day of your child's birthday and attend.
2. Ending time
Sometimes when you have a party in your house, it may seem like it was just never-ending. There are some people who stay an extra hour or two but sometimes you just want to end it and go to bed because you are so tired.
With a venue, there are some time slots that you have to have to reserve. This would give you and your guest the knowledge of until what time the whole party is, having an idea on when the party would start and when the party would end.
3. Clean up
One of the biggest advantages that you could take into consideration is the clean-up. When you have the party at home, you are also going to have to clean it up, and it could suck especially after such a long day and seeing all of the after-party mess that was left behind. And to be honest, that is the last thing you are going to want to do.
But in having the party in a venue, there would be little to no clean-up. The only thing that you have to worry about after the party is heading home to your clean household, then relaxing.
And by this time, your children would have already burned all their energy, so they are probably going straight to bed as well. If you are lucky, they would have been wiped out in the car on the way home.
4. Hosting
Being a host could take up a lot of energy, especially with all of these kids running around your house, trying to keep an eye on them, and you are left constantly stressed out.
As the host, you would unconsciously find yourself glancing at the clock unintentionally, checking on whether it's the right time to bring the food out, bring the entertainment out, and move the program along. Sometimes during the party, you just want to have your house to yourself again.
Having the birthday in a venue, there would be someone doing the hosting for you. They would know when to bring in the cake, when to serve the food, take charge of the games, provide entertainment, and even have the food ready for you. All you have to do is show up.
5. More Fun
As parents; your number one priority is making sure your children are safe, having fun, and catering to everyone's needs and wants. As the host, people would turn to you when they need something, and you feel obligated to just keep running around and make sure that everything runs smoothly.
Next thing you know, the party is over, you are incredibly tired, and you have barely spent time with your kids.
Having a birthday venue saves you a lot of trouble and stress. You'll also have more time mingling with the other parents and get to enjoy the party without worry.
Some venues have photo booths, so you could take pictures there and not worry about walking around with a camera, play games with your kids, and just sit and watch instead of being stressed and going running around.