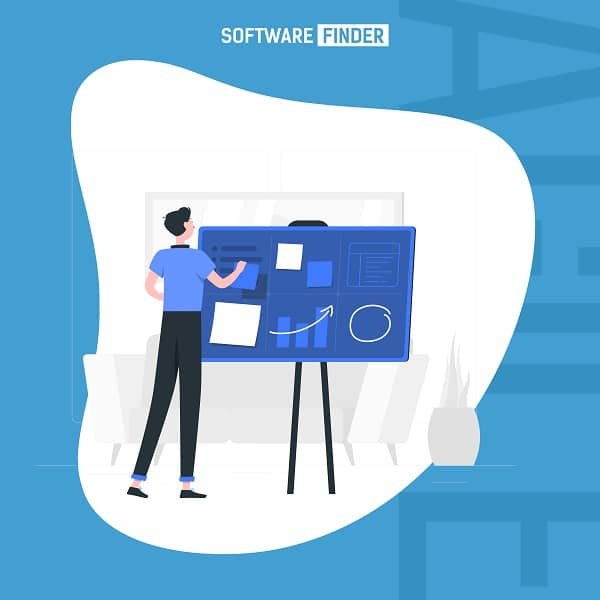 What Exactly is Agile Project Management Software?
There are many things which are beneficial for you when it comes to Agile project management software. These software essentially help you get a lot of benefits which otherwise would have been impossible! With an agile software, you have guaranteed ease with increasing efficiency, finances, customer satisfaction and much more which is essential!
With an agile project management software, you are essentially going to make it easier to do your project. The software helps you break your entire project into smaller tasks which makes it easier to do each task and hence complete the entire project quicker too. These software also give you a realistic timeline of when a project will be considered close to completion.
In this piece, we will tell you about various agile project management software which are worth the cost. If you are considering shifting to an agile project management software then this will be a very helpful guide and allow you to figure out whether it is the right call for you.
Top Agile Project Management Software for 2022
ActiveCollab
The first software we want to highlight is ActiveCollab, this software has a big number of features which make it a wonderful addition to your business. The task management feature in this software helps you break down major projects or goals into smaller tasks which can then be assigned to different team members, have a realistic deadline and allow you to better monitor the progress of that particular task. The software also has a great shared text document feature which allows everyone on the team or in the company to write down ideas, thoughts, feedback and more. This will allow you to have a free flow of information within the company and help you make sure that everyone is heard and there is cross collaboration between all departments. This is a great feature if teams are bigger; it gives everyone a good way to communicate.
Bitrix24
Bitrix24 Software is the next software we want to tell you about because of the various features it has. This agile project management software has a great instant messaging feature, it allows you to have greater connectivity within your team and allows for instant communication which would not be possible with email. The daily planner feature is another one which makes this software a good choice. This feature allows you and your team to prioritize important tasks, make a schedule and help you plan your day in a way where tasks can be easily.
Airtable
Airtable is the next software on our list because of the various features it has. This software has a tagging feature which allows you to tag your colleagues in different tasks. This makes it easy for everyone to be notified about any feedback, tag one another and be able to give it immediate attention because of the notification they received about the tag. The other feature which Airtable is famed for is the combined workflow feature which allows your team to view the task which everyone has to do. This means you are easily able to give everyone an idea of what the entire project entails, who has what role and when their work will be due. All in all, this feature allows you to make things so much easier!
Jira Agile
Jira agile is another software we want to talk about because of the great features it has. This software has a roadmaps feature which allows for you and your team to be able to visualize the project and create a visual map for how completion of the project will look like. Making a visual board for the project makes it much easier to see how the project will be completed. The second feature in this software we want to highlight is the drag and drop feature which makes it so much easier to edit things. This software allows you to make it easy to assign tasks, add people to a project and do much more overall. This software is a great tool to help you make things easier on yourself and your team as well!
Pivotal Tracker
The last software on our list happens to be Pivotal Tracker. This software also has a great number of features which make it a coveted addition to any team. The software has a feature which allows you to get a real timeline of what the project completion will look like and hence be able to give clients and any higher management overlooking the project an accurate idea of when they should expect what deliverables! The dashboard feature also helps you make the transition to the software much easier. There is no learning curve when it comes to Pivotal Tracker because of the fact that it is so easy to use and hence you do not have to spent any extra time in learning how to use the software.
Which Agile Software is Right for You
Now that we have told you about various agile project management software, you are probably wondering whether these software are right for you. We suggest making a list of all the features you would ideally want in your agile project management software and then match them to the features available in the software we have mentioned above. Whichever software fits your needs, is what we suggest you use.
We also suggest asking the vendor for a demo or a trial of the software before commiting, since seeing the software in action is the best way to know whether it suits your needs. Reading agile project management software will also help you know what users think of the software which is a great way to find out whether these software are worth your time and money. We are sure you will make the right call for your software needs!