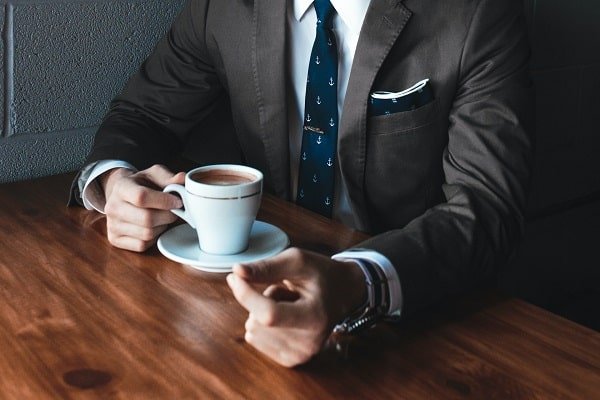 B2B negotiations are often complex and even daunting. However, since negotiations are a critical part of driving your sales and growing your business, you can't afford to stay in the dark.
So, it's important to set your sights on the bigger picture and get a firm handle on the entire process. With that in mind, here are some tips to get you ready for B2B sales negotiations.
Prepare adequately
You can give your negotiations a running start by taking the time to thoroughly prepare. Dig up as much information as possible about the team on the other side of the negotiation.
Soak up all the relevant information you can about the other team, for example:
their current suppliers
terms of their past deals
the point people on the negotiating team
the company's financial position
Sales courses teach that arming yourself with information about the other side can help you present a stronger case, smoothening the negotiation process.  For example, you can easily get a whiff of what the other side values the most. With your finger on the value point, you can figure out what to give away in exchange for getting a favorable outcome.
Have an agenda set
Working without an agenda is a recipe for disaster as both sides will likely be jumping from one issue to the other. Kick off your meetings with a set agenda to avoid a fruitless discussion. The agenda sets the tone of the meeting and gives a clear structure so you can address one issue at a time.
Keeping a set structure can help to prevent wasting time. Also, both sides can chime in as planned and you'll stick to the most important points of the negotiation. Even if you do run out of time without concluding all the discussion points in one meeting, you can agree on the agenda for the next discussion.
Identify the decision-makers
Before marching into a sales negotiation, it's important to know if the people on the other side of the table have any kind of authority. Negotiations can easily stall if the other person has to ring up another seat of power before making any final decisions.
Going through a time-consuming negotiation can drain your valuable resources. So, ask the right questions and probe to determine if you're dealing with the right person. If you discover that you're talking with gatekeepers or underlings, their appetite. Once the value of your solution is clear, ask to talk to the right people that can make decisions before you commit any further.
Being quick to offer a discount may give buyers the impression that your solution is not worth the investment. So, stand behind your selling price and push back against discounts. Let the buyer know that your solution not only rises to the level of the investment but also delivers far greater value.
When buyers request a discount, you can consider tailoring the offering to the buyer's funds rather than slashing down your prices. For example, offering a valuable and fully functional version of a software product with fewer features than the premium version.
It also helps to take time to justify the price. Expose the risks of not going with you or choosing a poor alternative.
Give to get
Courses on B2B negotiations highlight the importance of keeping an eye and ear on both legs of the deal. On the one hand, the end goal is to reap as much value as possible. On the other, it's important to create a warm and amicable business relationship. So, remember to preserve the value of the deal while chasing a long-term contract.
When the other side asks you to make a concession, avoid rushing to oblige them. Instead, ask for a change that ensures a similar or higher value to yourself.
Know when to walk away
If a buyer is eating away at your time and resources without delivering value, it may be time to call it quits. Nurturing a hazy business relationship stands in the way of investing your time into other B2B selling opportunities.
Evaluate the potential success of the deal. Consider taking a step back if you catch a glimpse of bad faith negotiating from the other side, for example:
refusing to budge from any position
pulling you towards unethical or compromising dealings
changing goalposts frequently
Communicate effectively
Chattering away endlessly about the merits of your position will very likely put off the other side. Also, talking too much prevents you from tuning in to the buyer and understanding the key issues that are important to the other side. So, consider glossing and polishing up your communication skills, for example, by taking courses to practice how to balance talking and listening.
While it's important to drive your point home, offer an attentive ear to the buyer so you can formulate more appropriate responses.
It's also important to maintain a positive tone and avoid coming across as difficult. Keep unhealthy emotional leaks or tensions at bay to maintain a cordial relationship once the sales deal sails through.
All in all, while B2B negotiations can get complicated, it's not an uphill task. Consider taking time to practice and master these tips to grow your business.