Flowers are wonderful not only for decorating your space, but also filling it with a pleasant and subtle aroma. They make great gifts, but can also be bought for yourself, too. You can get them easily from a local florist, or can even opt for online flower delivery to get your flowers delivered right to your door. 
Of course, be sure to go over the things to know before ordering online, if you decide to go that route. But once you know how you are going to get your flowers, how can you choose the right flowers? There are countless options out there, but not all are right for all situations. With that in mind, this blog post is going to go over how you can choose the right flowers for any occasion.
Valentine's Day Flowers
One of the most popular times of the year to give flowers as a gift is Valentine's Day. When it comes to Valentine's Day flowers, you often want to go with some flowers that symbolize love. This includes roses, lilacs, camellias, orchids, carnations and many others. 
Feel free to mix and match different colors and stems, but ensure they all look good together and signify the same thing. Normally, pink or red colored flowers are most popular around Valentine's Day, but be sure to experiment with whatever your partner will enjoy.
Mother's Day Flowers
Your mom is without a doubt one of the most special people in your life. As a result, getting her the gift of flowers for Mother's Day is a great way to show her you care and appreciate all she does. In general, a bright and colorful bouquet or arrangement is often a good choice on this day. Don't hesitate to ask her about her favorite flowers, as well. 
Carnations, chrysanthemums, lilies, and daisies are all common choices to add to any Mother's Day bouquet. You could even go above and beyond with a sunflower or provide a selection of her favorite blooms. You could also go for a "freshly-picked" approach and create a more rustic and unique display, if that is more her style.
Anniversary Flowers
Flowers are a traditional choice of gift to celebrate another year of life with your husband, wife, or partner. While technically any flower can be given for an anniversary depending on preferences and interests, there are some flowers that are specifically given to celebrate different milestones in a relationship or marriage. 
For example, people will often celebrate their 10th wedding anniversary with daffodils, their 20th anniversary with asters, and their 30th anniversary with lilies. Each has their own significance, and makes it easy for you to know which flowers work well to celebrate which anniversary.
Congratulations Flowers
In life, there are plenty of things to celebrate and congratulate people for. This could be getting a new job, graduating college, having a baby, buying a home, or several other things. While there are plenty of gifts you can give to say congratulations to someone for a great achievement, flowers continue to be among the best. 
They can express your feelings without saying a word, and show you are proud. Familiarize yourself with the meanings of different flowers to ensure you choose the right kind. For example, the amaryllis symbolizes pride and ivy can symbolize affection and friendship. Do your homework and choose a flower that conveys the types of feelings you are having. 
Also, think of the season. Summertime is perfect for bright and colorful flowers, spring is often perfect for those delicate blooms, and winter is often great for deeper colored and shaded rustic flowers.
Sympathy Flowers
While flowers are often given for happy, cheerful and positive occasions, this isn't always the case. If someone in your life experiences a loss, setback or other type of hardship, sending flowers can be a great way to show you care. It can be a ray of light in an otherwise negative time, and help to uplift them during struggles. 
Sympathy flowers are generally white, and could be roses, carnations, orchids or irises. That's not to say colors are off limits, you just need to be more careful. Of course, make sure the sending of flowers is appropriate and something that they want and invite before you go ahead and do it. 
Flowers themselves are great, but you may also want to send a heartfelt note to make the gift a little more personal. It should be an uplifting note, and should be full of kindness and show them that you are there for them whenever you need them.
Wedding Flowers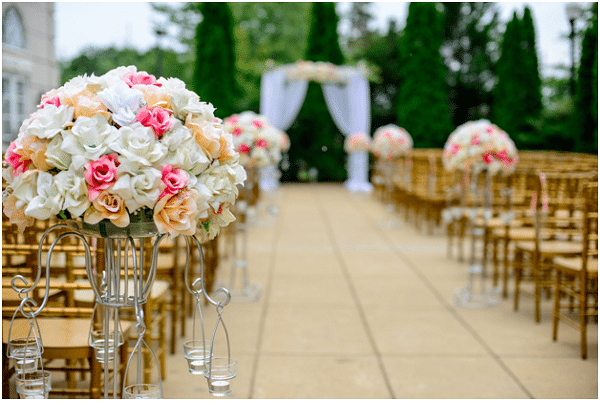 Flowers are likely a major part of just about every wedding you have been to. These days are all about happiness and the companionship between individuals. There are a few different ways you can choose the right flowers for a wedding. First of all, you can simply choose the flowers based on the preferences of those being married. 
You can also choose based on the theme of the wedding or the colors used in the decor. Deciding based on what is in-season at the time of your wedding is also a good idea. There are always new trends when it comes to wedding flowers, as well, so keep an eye out for those.
Birthday Flowers
It is customary to give gifts on someone's birthday, and for a very long time, flowers have been among the best choices. When it comes to which flowers to choose to give for a birthday, there are potentially thousands to choose from. 
With essentially any flower working as a birthday flower as long as it isn't too somber or romantic, be sure to know the preferences of the individual. Choose one that is their favorite colors, features a scent they like, or fits well with their decor at home. You could also get them a flower that coincides with their birth month, too. 
Also, if the recipient is allergic, be sure to avoid the worst flowers for those with allergies. Flowers make a great gift on their own, but are also the perfect pairing for anything from a heartfelt card, a gift card, to even some skincare products. 
We hope this article has been able to help you choose the right flowers for any occasion.