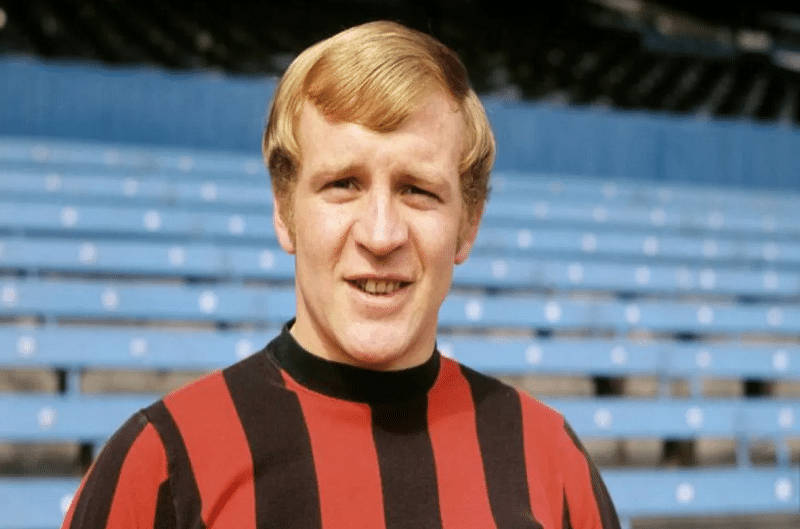 Francis Henry Lee, fondly remembered as Francis Lee, was a name that resonated with football enthusiasts around the globe. As news of his passing reached millions, many reminisced about the exceptional striker whose football career spanned across prominent clubs and the England national team.
Who Was Francis Lee?
Francis Lee, born on April 29, 1944, in Westhoughton, United Kingdom, began his journey in the world of sports with cricket. He showcased promising talent, representing the Horwich and Westhoughton Schools FA Team in 1958. However, it was football that captured his heart and soul.
As a sixteen-year-old newbie footballer, Lee stepped onto the professional scene with Bolton Wanderers in November 1960. Over the years, his flair for scoring and consistent performance made him one of the most sought-after footballers of his generation.
How Did Francis Lee Make a Mark in Football?
Lee's career at Bolton Wanderers was marked by his exceptional goal-scoring abilities. In 210 appearances for the club, he netted an impressive 106 goals. It wasn't long before other clubs took notice.
In September 1967, Manchester City signed him, marking the beginning of a fruitful partnership. Lee's time at City was a period of significant success. During the 1969-70 season, he emerged as Manchester City's top scorer. Among his most memorable moments was his penalty shot during the final of the European Cup Winners' Cup. In general, Lee scored 148 goals in 330 appearances during his 8-year stint at City.
His illustrious career also saw him play for Derby County and represent the England national team, further establishing his legacy in the world of soccer.
What Were His Major Achievements?
Lee's brilliance on the field was rewarded with multiple honors. His contributions were integral in Manchester City winning the old First Division title in 1968. He also clinched League Championship medals with both Manchester City and Derby County, firmly cementing his place as a football legend.
How Did the World React to His Passing?
On Monday, 2 October 2023, the world woke up to the sad news of Francis Lee's passing at the age of seventy-nine. He had been battling cancer for a long time. Clubs he was associated with expressed their condolences.
Manchester City's statement encapsulated the sentiments of many, reading, "It is with the deepest sadness and heaviest of hearts we announce the passing of former Manchester City player and Chairman Francis Lee." Similarly, Bolton Wanderers paid tribute, stating, "All at Bolton Wanderers are saddened to learn of the passing of former forward, Francis Lee."
What Lies Ahead for His Funeral Plans?
As of this report, the details regarding Francis Lee's funeral remain undisclosed. The family is in the process of making the final arrangements. As the world mourns the loss of this soccer legend, many look forward to the opportunity to pay their final respects.
What Was Francis Lee's Net Worth?
Apart from his soccer career, Lee was also a successful entrepreneur. By the time of his death, his estimated net worth stood at approximately $18 million. A substantial portion of this fortune stemmed from his venture, F.H. Lee Ltd, which he founded in 1966. The firm specialized in recycling paper to manufacture products like kitchen rolls and toilet paper, operating successfully until 2003.
Conclusion
Francis Lee's legacy will forever remain etched in the annals of football history. From his early days at Bolton Wanderers to his brilliant career at Manchester City and beyond, he exemplified passion, dedication, and skills. While the world mourns his passing, his achievements, both on and off the field, will continue to inspire generations to come.
FAQs
1. What was Francis Lee's most memorable moment in football?
Francis Lee's penalty shot during the final of the European Cup Winners' Cup is often regarded as one of his most memorable moments in football.
2. What clubs did Francis Lee play for during his career?
Francis Lee played for Bolton Wanderers, Manchester City, Derby County, and represented the England national team.
3. How did Francis Lee pass away?
Francis Lee passed away at the age of seventy-nine after a long battle with cancer.
4. What was Francis Lee's net worth at the time of his death?
At the time of his death, Francis Lee's estimated net worth was approximately $18 million.
5. What was Francis Lee's successful business venture?
Francis Lee founded F.H. Lee Ltd, a recycling paper company that manufactured products like kitchen rolls and toilet paper, which contributed significantly to his net worth.