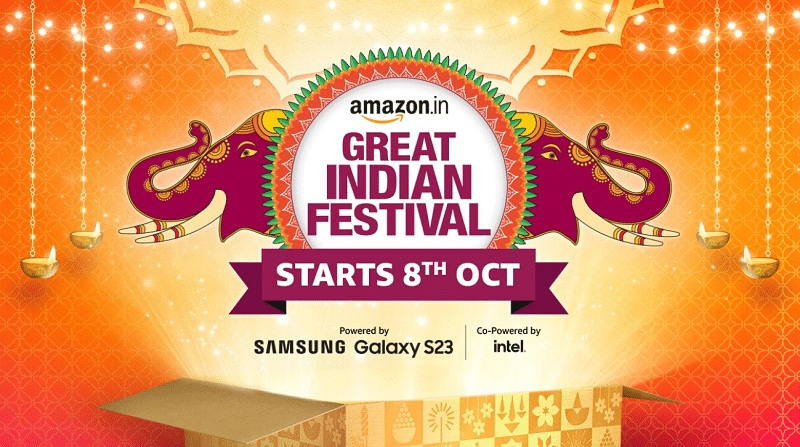 The primary objective of the Great Indian Festival Sale 2023 is to offer customers more than just products; it aims to provide experiences. This year, you can find the perfect DSLR camera to suit your needs with a wide array of deals on renowned brands like Canon, Nikon, Sony, and more. These deals cater to photographers of all skill levels, whether you're just embarking on your photography journey or looking to enhance your studio setup.
The offerings now available on Amazon boast state-of-the-art technology, improved low-light capabilities, higher resolutions, and advanced image processing. These are the ingredients you need to elevate your photography game. Don't let this opportunity slip through your fingers—seize it to effortlessly capture stunning portraits, action shots, and breathtaking landscapes.
Sony Alpha ILCE-7M3: Your Perfect Companion
If you're in the market for a high-quality DSLR camera, the Sony Alpha ILCE-7M3 is a remarkable choice. This full-frame mirrorless digital SLR camera body features a 24.2MP sensor, ensuring exceptional image quality. What sets this camera apart is its remarkable performance in low-light conditions and its impressive 4K capabilities, making it an ideal choice for vloggers and content creators. Real-time Eye Auto Focus enhances portrait photography, while the tiltable LCD provides flexibility in your shooting angles. With its sleek black design, this camera is perfect for those seeking professional-grade performance in a compact and versatile package. During the Great Indian Festival Sale, you can enjoy a generous 24% discount on this outstanding product.
Canon EOS 1500D: Unleash Your Creativity
The Canon EOS 1500D is another gem in the DSLR camera lineup. This 24.1-megapixel digital SLR camera, equipped with an EF-S18-55 IS II lens, caters to both beginners and experienced photographers. Its versatile lens allows you to capture a wide range of subjects, from striking portraits to expansive landscapes. With a high-resolution LCD screen, numerous shooting modes, and user-friendly controls, this camera empowers users to effortlessly capture beautiful photos and Full HD videos. For those looking to elevate their photography game, the Canon EOS 1500D is an excellent entry-level choice, offering remarkable image quality, an easy-to-use design, and an enticing 17% discount during the Great Indian Festival Sale.
Conclusion
The Great Indian Festival Sale 2023 is an event that promises unmatched savings and incredible deals on DSLR cameras. Whether you opt for the Sony Alpha ILCE-7M3 with its low-light prowess or the Canon EOS 1500D with its user-friendly features, this is your chance to step up your photography game. Don't miss this golden opportunity to capture life's moments in the most breathtaking way possible.
FAQs
1. When is the Great Indian Festival Sale 2023 taking place?
The Great Indian Festival Sale 2023 is expected to take place during the festive season. Keep an eye out for announcements from Amazon for the exact dates.
2. How much can I save on DSLR cameras during the sale?
You can save up to 50% on DSLR cameras during the Great Indian Festival Sale 2023. It's an incredible opportunity to get the camera you've always wanted at a fraction of the price.
3. Can beginners find suitable DSLR cameras during this sale?
Absolutely! The sale features DSLR cameras for photographers of all skill levels, including beginners. You'll find user-friendly options that are perfect for those starting their photography journey.
4. Are there any other photography accessories on sale?
While DSLR cameras take the spotlight, you can also expect discounts on photography accessories like lenses, tripods, and camera bags.
5. How can I access the Great Indian Festival Sale?
To access the Great Indian Festival Sale, simply click on the following link: [Get Access Now](https://bit.ly/J_Umma). This will lead you to the Amazon page where you can explore all the exciting offers and discounts.