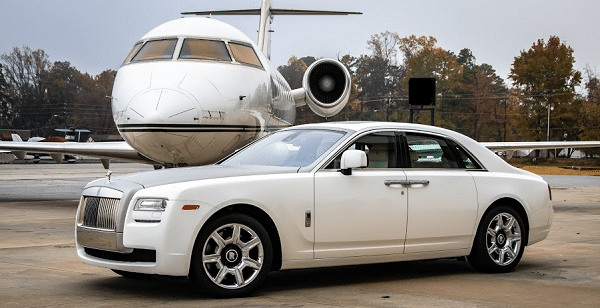 Not everyone can afford to own a luxury car. However, this does not mean that you cannot enjoy the joy of driving one around town. These days, there are plenty of luxury car hire services that allow clients to rent out exotic vehicles.
Back in the day, luxury car models were minimal and only the Limousine and a few Mercedes models were considered the height of elegance. Exotic car rental services nowadays are offering high-end car models such as Lamborghinis and Ferraris.
If you're yearning to drive a Corvette, don't worry. In this guide, we take a look at the steps to follow when hiring exotic rides. We also discuss the factors to consider and the types of cars you will come across.
Types of Luxury Car Models
Luxury car models are classified into three major categories. We have SUVs, sports cars, and minivans. Some car models are more expensive than others depending on the year of manufacturing and the model.
Hiring a Lamborghini, for instance, can cost you more than $2,000 USD. On the other hand, a Mini Cooper will only cost a few hundred USD. The pricing also depends on the mileage or hours you want to hire the car for.
Most luxury car rental firms such as Milani Exotic Car Rental offer other luxurious services such as professional chauffeurs at an extra cost. A private chauffeur will drive you around and act as your PA, ensuring that you are safe and arrive anywhere you want on time.
You need to keep in mind that the price of the chauffeur varies depending on the car model. A Lamborghini or Ferrari professional chauffeur will cost more than a Range Rover driver. So, ensure that you factor this into your budget if you're planning to hire one.
Selecting a Car
The display of elegance that greets you once you step into an exotic car rental firm can make you spoilt for choice. As such, it is always a wise idea to do your research beforehand to walk in with a clear mind.
One factor that you should consider when selecting a car is the number of passengers. A four-door offroad SUV will certainly fit the bill if you're going for group road trips. On the flip side, if you're taking your beau for a date, then a two-passenger sporty car will be the right pick.
Also, don't forget to do market research. The services will most certainly be priced differently. You might even land a deal on your lucky day. When renting out the car, remember to read the terms and conditions. You might receive a hefty fine if you overstep the lease hours or go past the set mileage.
Bottom Line
You can hire a luxury car for different needs. Most people hire exotic cars to celebrate special days such as anniversaries, weddings, or even birthdays. However, some people hire classic rides for video shoots or photoshoots. The prices may vary if you're not going to drive the car.