Growth hacking is the use of strategies that focus solely on growth. What sets it apart from ordinary strategies is that it's the most efficient and cost-effective way to:
Drive sales
Increase customer retention
Put your business at the top
Yet, this sudden growth in customers can also dissolve if not sustained correctly.
A growth hacking strategy is based on increasing the number of users and quick responsiveness. It is an umbrella term used when all the strategies and every other plan of action are focused on business growth.
You must be thinking, isn't this what every business does to increase growth? But with growth hacking, the tactic is to put in place all these strategies in an efficient way.
What Is Web Scraping?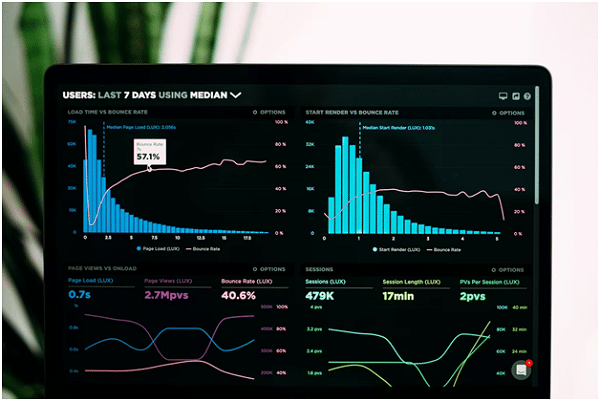 This is where web scraping comes in. Web scraping, also known as web data extraction, is a process of extracting data from a website. Hence, the name.
Web scraping can be done either manually or with automated tools, the process extracts valuable data from sites and exports them to a user-friendly format like spreadsheets or API (Application Programming Interface).
What Is It Used For?
The world of web scraping lets you collect data in an automated fashion. The data from web scraping can be used for:
Market research
Lead generation
General news data
Price intelligence, etc.
There is information on the internet about everything. A smart growth hacker utilizes the web to garner information, and web scraping is the perfect tool for it.
An Ideal Tool for Web Scraping
Web scraping is often conducted with the help of proxies. Typically, web scrapers do it by using a residential proxy. They utilize residential IPs from a particular region with genuine addresses and zip codes.
Proxies are often used because it helps avoid getting blocked by the website being scraped. Since the real IP address is not being used, the website owner cannot detect and block the IP of the user. This way, scrapers can continuously extract needed data for growth hacking.
How Can It Help?
To grow your business you need many strategies at very little cost. Web scraping is one tool that can help you gain users by collecting valuable information about your target audience. This may include:
Product demand; and
What your audience may prefer.
For businesses, web scraping can extract data, which includes
Competitors' pricing;
Market trends; and
Other data that may help boost their growth.
Let's explore how web scraping has an impact on improving and boosting your growth. Here's how web scraping can help in growth hacking.
Understand Your Business
Even before you start your business, you can perform web scraping activities. The stage starts from collecting data with a simple tap, the minute you start clicking on web pages and downloading data, you're web scraping.
This process can be hindered if your competitor's website doesn't let you access some data. By using a proxy, you can scan and save this data without the website detecting your activity.
Follow Market Trends
The market is tough and so is gathering data about the latest market trends. Knowing about the latest market trends is important and a growth hacker understands it.
Market trends constantly shift and you can not stick to one strategy in this digital age. This is where web scraping supports you. It lets you collect relevant data so you can make structured growth hacking strategies for your business model.
It also shifts the focus on what is trending rather than traditional marketing strategies. Social media now has the power of making or breaking businesses and web scraping lets you tackle these challenges, easily.
Relevant Lead Generation
The most crucial part of growth hacking is generating the right leads. You can have a ground-breaking business model but if you do not have leads, you don't have a business.
Generating the right leads depends upon your growth hacking strategies. If the strategies you apply are not garnering enough leads, then you might need to find a new one.
Web scraping helps with that, it collects the right kind of information through social media to increase lead conversion. The feedback of the audience and what they are responding to is what matters the most in growth hacking.
You can find multiple web scraping strategies to generate leads. That too, at a very minimal monetary cost.
Know Your Competition
Get to know your competitor's price intelligence, their marketing strategies, and what works for them to beat it. Most of the business models in the market are similar so what can make you different?
Web scraping allows you to systematically design strategies. Which then, works to find what your competitor's doing and how you can outsell them. You must have seen brands competing with prices, sales, and discounts.
Thanks to web scraping, you can understand what competitors do and give your consumers the same if not better offers.
Moreover, it renders down information from the competitor's website, social media, and other sources. Then, you can simply create better strategies and bring your A-game to increase customers.
Climbing the Ladder
Growth hacking allows you to rapidly move forward with efficient techniques to climb the ladder with efficient techniques and tools. When you know the right tools for your business you can easily scale it up.
Web scraping is also a way to ensure you are using the relevant tools for your business. To make things easier, for any business you will need to launch campaigns and indulge in marketing activities to capture leads.
Through web scraping, you can enhance your business growth by finding out what the audience relates to and responds to in the market. Web scraping scoops up info about any global or local events that may generate interest in the audience. Then, it lets you prepare marketing activities according to it.
Web scraping and growth hacking go hand in hand. For any business to reach and stay on top, you need to combine both.
Takeaway
The best way of scaling your business is to have a few tricks of growth hacking and web scraping up your sleeve. You can not expect to grow your business without extracting data from existing brands and competitors.
Moreover, web scraping is the best tool where you can learn from your competitor's mistakes. Including how you can control certain outcomes through structured planning.
In conclusion, rather than spending thousands on repetitive same old strategies, web scraping allows you to spend very little money but gain a lot of information to boost your growth.