The best compensation strategy attracts and retains top talent in your company. It is a plan that helps you describe how to determine the payment and benefits of employees. A compensation strategy reinforces your company's culture and values. 
When employees embody these values, it builds trust and creates a workplace where people thrive. It also helps to increase productivity and boost morale.
Companies should make sure their compensation strategy is strong enough to impact their brand positively. Employees are attracted to a strong brand with a good strategy. 
Here is how you can ensure your compensation strategy is on the right track.
1 Budget Allocation
The first step to creating the best compensation strategy is ensuring there's enough money for salary and benefits. The approach you choose to allocate money will determine the percentage available for wages, benefits, and incentives. 
Proper allocation of the budget will play a big role in ensuring the success of your compensation strategy. 
2 Implement a Compensation Management Solution 
Choose compensation management software that controls your compensation strategy and accurately recognizes high performers. The system will guide and help you simplify compensation analysis and calculations. It will also allocate bonuses. 
Implementing such compensation solutions ensures accuracy in allocating benefits and provides data security. A compensation management tool will also help you save time and boost the morale of your employees. 
3 Determine the Best Salary Plan for Your Company
Whether you have an existing compensation strategy or you want to develop a new one from scratch, determine the solution that works best for you. Meet with your top executive team and discuss the best strategy for the company. Consider the following strategies depending on your company's needs.
The lead market strategy provides higher salaries above the normal market rates and attracts top-quality employees.

Meet market offers employees fair salaries according to the market rates and expects them to perform highly

Lagging strategy is where employers offer salaries lower than the normal market rates for various reasons.
4 Review the Current Compensation System 
Review your entire compensation strategy and system. It is a compensation planning tool that performs compensation analysis and produces a compensation statement. Identify areas that need improvement. Look at the various components including
The base pay – Review the amount an employee is paid per hour for a particular job.

The Incentive pay – check the amount an employee is paid to meet certain work objectives at a particular time. For example overtime payment.

Employee benefit – Review the benefits  like health and dental insurance

Time off – Review how employees are compensated when they are not working like vacation time or personal leave time.
If you do not have any compensation strategy already in place, you will not need to review anything.
5 Evaluate and Update Job Description 
Evaluate current jobs and the pay scale. Look at job descriptions and make sure they are updated with current information.  
For example, evaluate the different skills needed in each job description like interpersonal and internet skills. Others include training, managerial and problem-solving skills.
Evaluate and update other areas like specific programs associated with a particular position, experience using specific tools or equipment. Also consider the physical demands of each position.
Updating job descriptions with relevant information gives you a clear picture of how your workers are compensated.
6 Perform Market Research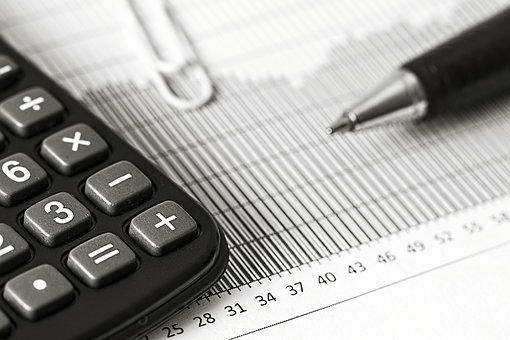 Perform in-depth market research and analyze market data. Look at salary surveys from HR associations like your local HR association. This way, you can analyze accurate data and find a median salary. 
Depending on the amount of research work you need to do, you can look for assistance to help the HR department in the research process. It is also essential to compare your compensation strategy with your competitors' compensation strategies. 
7 Compare Job Titles in Your Company and Job Titles in the Market
The job title in your company may not be the same as the ones in the market, but they may have the same duties and responsibilities. 
Market data helps you benchmark and set salaries for positions with similar roles and responsibilities. It might not be possible to get data for all the positions, but you can get almost half the data you need. 
Consider your company's needs like total direct compensation and job grades when using market data to set salaries.
8 Consider Financial Implications of Your Compensation Strategy
Consider the financial implications of implementing a new compensation strategy. If you are starting from scratch, this will include performance management software. 
Another financial implication includes the differences in the old and new salaries. After the salary reviews, some employee salaries will increase while others may decrease. 
Increase the lower salaries to match the new, higher salaries. 
If the old salary is higher than the new one, you need to freeze it but don't decrease the amount. The new salary upgrades are known as the new grades.
9 Deliver a Compliant Compensation Strategy
After creating the compensation systems and strategies, make sure they are compliant with the law. Review the Federal and State laws to ensure you comply with the labor requirements. 
Some of the requirements include applying things like minimum wage or overtime pay. Compliance with such laws helps to remove biases when hiring staff.
10 Present Your Compensation Strategy to Stakeholders
Creating a new compensation strategy means involving all stakeholders from the beginning to the end. After you finish working on the strategy, you need to communicate to stakeholders officially. 
The top executives and stakeholders need to give their final approval before implementing your compensation solution.
11 Communicate to the Company
After development and approval from top executives, it is time to communicate to the employees and implement the new compensation strategy. Plan for a meeting and invite everybody. 
After the official launch, do a follow-up on other communication channels like email and social media platforms. Also, provide enough resources for employees to read.
Key Takeaway
A strong compensation management strategy will position you as an employer brand in the market. You will attract and retain the best talent. Maintaining high-performing employees means identifying and implementing compensation trends that best suit the changing employee needs. This is possible if you consistently review current compensation strategies and perform market research. 
Ensure the new system is compliant with the law and meets employees' unique needs. The best compensation management strategies will increase retention, increase employee job satisfaction, and boost business performance. 
Choose the right compensation management tool to help manage your entire compensation cycle.