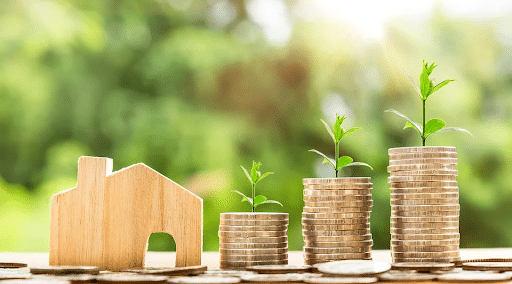 Starting your own real estate business can be a daunting task. There are so many things to think about, from choosing a niche to investing in marketing. But with the right advice, you can make it happen. In this article, we will walk you through the steps necessary to get your business off the ground. So whether you're just getting started or you've been in the business for a while and are looking for ways to improve, read on!
Pick a Specific Niche
Real estate businesses come in all shapes and sizes. You could be a property manager, a real estate agent, a developer, or an investor. No matter what your area of expertise is, it's important to choose a niche and stick to it. This will help you build up a strong reputation in that particular field and make it easier for potential clients to find you. If you're wondering how to choose a niche, ask yourself what kind of properties you're interested in and what kind of services you're good at providing. For example, if you're passionate about historic homes, you could specialize in working with buyers and sellers of such properties. Or if you have a background in construction, you could focus on renovating and flipping houses.
Build a Business Plan
Once you've chosen your niche, it's time to start putting together a business plan. This document will outline your goals and objectives, as well as how you plan on achieving them. It should also include a marketing strategy and a financial projection for the first few years of operation. If you're not sure where to start, there are plenty of templates and resources available online. Or, you can find a business plan writer that can help you put together a professional document. Keep in mind that your business plan will be a living document; you should revise and update it as your business grows and changes.
Choose a Business Structure
The next step is to choose the legal structure of your business. This includes deciding whether you want to operate as a sole proprietor, partnership, limited liability company (LLC), or corporation. Each option has its own advantages and disadvantages, so it's important to do your research and choose the one that makes the most sense for your business. You can also speak with a real estate lawyer to get their professional opinion on which structure is best for you. A lawyer can also help you with the paperwork and filing required to set up your business.
Obtain a License
If you're going to be working as a real estate agent, you will need to obtain a license from your state. The requirements vary from state to state, but generally, you will need to take an exam and complete a certain number of hours of training. You can find more information on your state's real estate commission website. In some states, you may also need to be a licensed broker in order to own your own real estate business. However, this is not the case in all states, so be sure to check the requirements in your area.
Research the Market
Once you have your business plan and structure set up, it's time to start researching the real estate market. This includes understanding trends and analyzing data. Trends can help you predict what type of properties will be in demand and how prices will fluctuate. Data can give you a better understanding of the market and help you make informed decisions about where to buy or sell properties. There are a number of resources available online, as well as at your local library, that can help you with your research. In addition, you can also speak with other real estate professionals to get their insights.
Keep an Eye on Your Competition
As a real estate business owner, it's important to keep an eye on your competition. This includes understanding what they're doing well and what areas they're lacking in. An easy way to conduct competitor research is to set up Google Alerts for your competitors' business names. This will notify you whenever they're mentioned online, so you can stay up-to-date on what they're doing. You can also follow them on social media and sign up for their email newsletters. Or, if you have the budget, you can hire a company that specializes in conducting competitor research. When you keep tabs on your competition, you can make sure that you're always one step ahead.
Set Up Your Website
In today's digital world, it's essential to have a strong online presence. This starts with setting up a professional website for your business. Your website should include information about your services, as well as photos and videos of properties you've sold or helped to sell. In addition, your website should also have a blog where you can share industry news and insights. If you're not sure how to set up a website, there are a number of web design companies that can help you. Or, you can use a platform like WordPress or Squarespace to create your own website.
Invest in Marketing
Once you have your website set up, it's time to start marketing your business. This includes developing a marketing plan and budget, as well as creating content and advertising. There are a number of ways to market your real estate business, so it's important to find the ones that work best for you. Some common marketing strategies include social media, email marketing, and pay-per-click advertising. Or, you can also work with a marketing agency that specializes in real estate marketing.
Buy An Insurance Policy
As a business owner, it's important to have the right insurance in place. This will protect you and your business in the event of a lawsuit or other legal issue. There are a number of different types of insurance policies available, so be sure to speak with an insurance agent to find the one that's right for you. Generally, you will need to have general liability insurance, as well as professional liability insurance. You may also need to purchase other types of insurance, depending on the type of business you have.
Starting your own real estate business can be a great way to become your own boss and earn a good income. However, it's important to do your research and plan carefully before getting started. By following the tips above, you can set your business up for success.