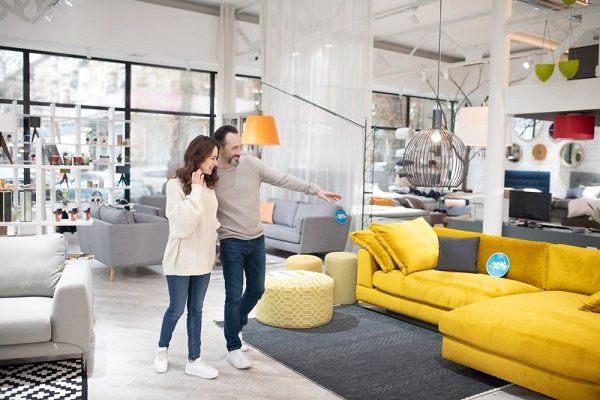 There is a lot more stuff related to furniture than their external look only. Moreover, building material like wood, metal, plastic, etc defines durability. So, the furniture hardware is really important for strength and function. Generally, the overall furniture budget depends more on material, and hardware accessories too. Thus, without good furniture fittings, it can't last long.
It does not matter whether you are looking for parts of your home or commercial office space. You need to make sure that you are always stocked up as far as these parts are concerned. If a lunchroom table breaks while hundreds of employees are taking their food, the person in charge should have replacement parts for folding tables ready. This will ensure that there are no unnecessary delays. You also need to think about the safety and wellbeing of the employees.
So, here in this article below you will get to know the following points; Get the information about the commonly used furniture hardware. The types of hardware. In addition, instructions on choosing the right furniture fitting.  And an affordable furniture store in Columbus Ohio
List Of Content:
1. Screw-Fastener
2. Hinges
3. Handles And Pulls
4. Drawer Slides
5. Brackets
6. Wardrobe Latches
7. Table Rotating Ring
8. Buying Furniture in Columbus Ohio
9. Conclusion
Screw-Fastener:
The screws are the most used hardware items in furniture. So, they help in assembling the solo wooden pieces to shape them into furniture.
Types of Screws:
Ø
Standard Wood Screws:
They are used to join two wooden pieces together. Moreover, they have a smooth top shank. Thus, to hold the screws in place. And it is highly affordable and very diverse in function.
Ø
Deck Screws:
These are coated with corrosion-resistant substances. So, the deck screws are highly ideal for outdoor furniture items and other outdoor projects.
Ø
Dry-Wall Screws:
These shanks are thinner and cheaper than wood screws. Moreover, we don't recommend them for heavy-duty furniture items as they are prone to snapping.
Hinges:
Cabinets hardware hinges are important for the functionality of cabinets. Moreover, it also helps in storage systems. So, the choice of hinges depends on the cabinet door and face frame. There are two types of cabinets, face-frames, and frameless cabinets.
Types Of Hinges:
Concealed Hinges:
They are a more hidden type of hinge. So, it can't be visible from the outside of the cabinet.
Exposed Hinges:
They are the visible ones. So, these hinges are completely visible when the doors of cabinets are closed.
European Hinges:
The European concealed hinges go so well with face-frame cabinets.
Soft-close Hinges:
The special method of soft-close hinges actually helps. When the door is about to close. Moreover, it is in a close position and shits it gently without sound.
No-mortise Hinges:
These types of hinges are screws to the cabinet and the door.
Handles And Pulls:
The handles and pulls are some of the sleekest hardware items. So, they are used to open the cabinet doors, wardrobe doors, main gates, drawers, etc. Moreover, it helps in operating doors.
Material:
Ø  Stainless steel handles
Ø  Zinc alloy handles
Ø  Glass handles
Ø  Ceramic Handles
Ø  Brass handles
Types Of Handles And Pulls:
Recessed Pulls:
They are mainly used for high-use doors and cabinets. So, these pulls don't stick out. Thus, they are harmless and kids-proof. Are you looking to give a highly sleek and graceful look to your kitchen? Then these are ideal and most glamorous for your cabinets and doors. You can add them on wood, metal, glass, and bypass doors.
C or J-Channel Metal Pulls:
The most minimal and sleek elements to add to your kitchen setting. So, they run the length of drawers, and doors. Moreover, you can even paint it too. You need to clean them regularly to avoid dust and spills in its channel.
Traditional-Bar Handles:
These are the most basic metal handles. So, these handles are attached vertically or horizontally. They are frequently used in bathroom, and kitchen cabinets.
Drawer Slides:
They play a crucial role in drawer movement. So, it must be smooth and glides swiftly. Thus, it can't be stuck or cause noise. Moreover, the drawer slide must make the drawer look sturdy and durable.
Types Of Drawer Slides:
Center Mount Slides:
These slides are placed or mounted under the drawers. So, they look ideal for a lighter load and less used drawers.
Side Mount Slides:
These slides mount to either side of the drawers or face-frame cabinets. Thus, they come up with ball-bearing methods.
Brackets:
You can use brackets as furniture joiners. Moreover, there is a folding bracket that can be used to make temporary furniture. So, you can fold them after use. These brackets are called right-angle brackets. In addition, there are 2 types of brackets;
Simple Bracket:
They can be used to simply join furniture parts.
Heavy Duty Brackets:
They can be used in heavy-duty furniture. For example Table brackets, adjustable shelf brackets, etc.
Wardrobe Latches:
Latches and locks make us confused. So, Latch is a device that gives extra security to your private furniture areas. Like your wardrobes, drawers, etc. The two most common types of latches are;
Ø
Baby latch
Ø
Auto Bolt Latch
Table Rotating Ring:
It is a type of furniture hardware that gives a really luxurious and trendy feel to every furniture item in your home. So, by using this rotating ring. You can serve the dishes by rotating the table portion.
Buying Furniture in Columbus Ohio:
If you're looking to buy trendy, durable, and high-quality furniture in Columbus Ohio. So, we have a great furniture brand on-site for you. The AVRS Furniture.
Conclusion:
You must choose the furniture hardware items very wisely. So, the furniture hardware items come in great variety and types. Thus, select the best handles, pulls, hinges, screws, brackets, latches, and drawer slides. To build an ideal furniture item for home, and office. In addition, buy furniture from well-off brands. As they offer highly durable and sturdy furniture items. Moreover, keeping in mind your budget and choice. Select the durable Furniture in Columbus Ohio precisely. Understand all the basic uses of these hardware items. And You're good to go!