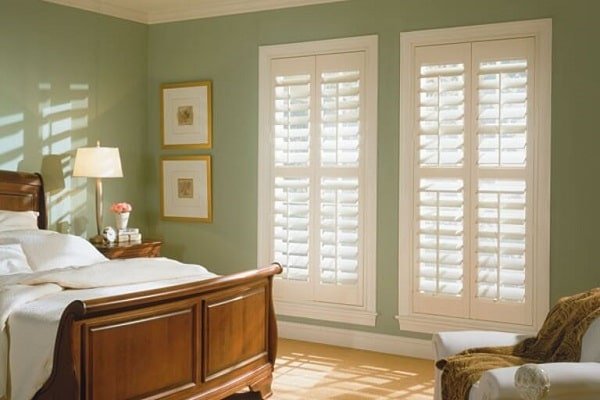 Are you looking to replace your old broken shades with new and contemporary ones? If you think that getting yourself a high-quality window treatment will cost a fortune, then you're mistaken, my friend! We've got you covered with our exceptional quality window treatments and impeccable customer service at Master Blinds at the most affordable price.
So, without further ado, let's see what Master Blinds has to offer to residents of the city of Angels.
Why Go With Custom Blinds?
Standard blinds are a thing of the past, it's time you switch to custom blinds. Why should you? Here's how custom window treatment helps you elevate your comfort.
   You are free to customization and you can personalize your space with styles and patterns of your interest.
   Custom window treatment guarantees you the perfect fit.
   You get better control over your privacy.
   Custom blinds are more durable.
   They are easy to clean and require minimal maintenance.
   Easy to order and hassle-free installation.
Things That You Need To Consider Before Buying  Blinds And Shades
Getting yourself a window treatment can change the entire look of your house. Moreover, it reflects your personality with different finishes and designs. But to get the finest and most suited custom blinds and shades, you need to look after these things.
•    More Emphasis on Light Or Privacy
Before you consult an expert for your custom window blinds, decide whether you seek more privacy or you lean toward getting yourself a bright, ventilated and cosy feel. At Master Blinds you get to choose between both light-filtering and light-allowing fabrics for hour shades.
•    Fix A Budget
There are many things you need to check before planning a budget. To start with, decide whether you are outfitting just one window or the entire house? how much are you willing to spend? You might want to spend more on certain windows and hold back a little on others, but as long as you are keen to make a change everything will fall in place.
The price of a window treatment depends upon the size, fabric, design and features, so better keep that in mind.
•    Maintenance
While the modern blinds and shades are more durable and can withstand rough weather, they also need cleaning from time to time. You can simply use a vacuum cleaner or a cloth to spot-clean your shades.
•    Safety
Safety is always a concern so if you have small children at home, opt for cordless styles.
•     Your Personal Touch
It's always good to add your personal touch to your house whenever you get a chance. And a custom window treatment is the perfect opportunity for you. Play with colours and patterns, use cordless and sleeker looks, bold designs or keep it subtle. Choose whatever you feel like and see it turn into reality.
How Much Does A Window Treatment Cost?
On average it costs around $80 per window for installing new blinds and shades but these numbers can drastically change depending on the type, design, and fabric you choose. If you ask how much does it cost to change all the blinds in your house? Then the price can shoot up to $1,200 including installation charges.
Where To Buy Custom Blinds And Shades
If you are looking to buy custom blinds and shades, go for a reputable retailer near you. Why is it so important to hire a local retailer? Because it would be easier to for you contact them in case you need to change something or repair something afterwards. Also, it's more convenient for you to look at samples and for them to take measurements and do the installation. Moreover, the installation charges are almost zero if you live nearby and cashing in the warranty becomes effortless. Here's an example of one such trusted local retailer for those of you who live in the City of Angels.
All You Need to Know About Master Blinds
Master Blinds is a family-owned business that offers window treatments around the LA area. They are one of the most popular local window treatments and renovation companies, standing side by side with LA custom blinds.
The company offers custom window treatments for both commercial and residential properties. You can buy blackout blinds for your bedroom, vertical shades for your sliding doors or motorized shades for your office and more.
The company specializes in delivering the following services:
   Faux Wood Blinds
   Blinds for sliding glass doors
   Custom blinds and shades
   Motorized shades
   Drapery
   Insulating cellular shades
   Layered shades
So, why wait any longer! Give your windows the most beautiful shades and blinds. Reach out to Master Blinds and set up a free consultation. You will be getting the following benefits when you make a purchase at Master Blinds.
   Free quotation
   Free installation
   100% Client satisfaction
   Wide range of promising designs
   High-quality fabrics
Thank you for reading!