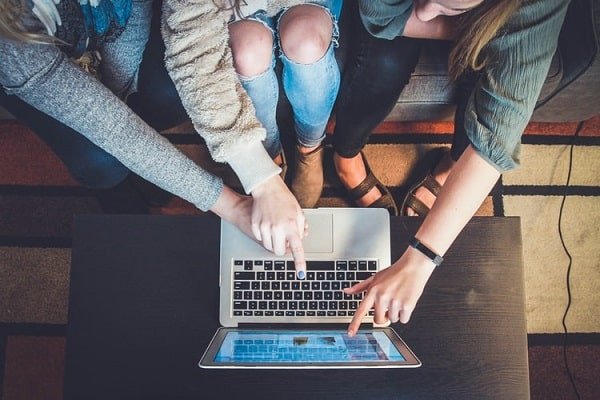 Whether you're a beginner in business or you're already a tycoon, we should all be interested in tips that can help our business grow. It might sound obvious, but without customers, a business can never generate any money, so finding and keeping customers should always be our primary focus. Of course, the product should be brilliant and the customer service should be flawless, but even that comes secondarily to customer conversion and retention. If you're looking to expand into a new customer base, or just to improve the one that you already have, then we've got plenty of tips on how to do just that for your online business.
SEO is Nothing to Be Scared Of
SEO or Search Engine Optimization is probably the single most effective tool for reaching new customers online. Although it sounds rather technical, all it means is ensuring that your website can be understood effectively by the major search engines. Most search engines use things called Crawlers which look for websites, follow links on them, read through the information on them, and in a way, get to understand what each website is about. These crawlers get a particular knowledge boost from links to high-quality websites, links to the website they're crawling that come from quality sources, a consistent but not too frequently used set of keywords, as well as informative headings using targeted language, alternative text, image tags, and most importantly, unique content. These parameters aren't arbitrary, they're set by each of the search engines to try to provide users with the search results that they're looking for. After all, that's why people use one search engine over another because they find their results to be the most satisfactory.
So, now that you know what Search Engine Optimization is and what the parameters for success are, all that's left is to implement them. If you've got a website that sells whatever it purports to sell, with writing that isn't plagiarised and unique information on each page, then you'll be surprised how little you have to do to tweak it up to the gold standard. The following are some tips!
Keep it Local
Whilst some businesses operate entirely online, some have an in-person contingent and for those companies, this next tip is really important. Keep it local. Running an online business is a little different than with a brick and mortar location, with a high-street presence you can count on some of your customers finding you on their walk home from work, but with a business that's wholly or partly online, you need to work a little harder at being visible. If you're looking to attract customers that are local to you then include some of that in those keywords. Reaching number one in Google's search rankings as 'pet groomer' is going to be a lot harder than reaching number one as 'pet groomer Ohio'. Use your locality to your advantage, by town if you want to attract almost entirely local people, or by country if you operate mostly online.
Get Reviewed
Getting reviewed is not just good for your SEO, it might also help you attract customers even more directly. Plenty of review sites will happily link to your website, providing you not just with one of those all-important backlinks that search engine crawlers like so much, but also with a direct link for customers to get straight to your website. Although a good review from anywhere is a good review, it can help to do a little research and find professional reviewers that people trust. Often companies exist to review businesses from one specific field. Casinos.co.za for example rates and reviews online casinos in South Africa only, enabling them to become the go-to adviser for people looking to game online within that country. They've achieved this status by applying rigorous tests and checks to the casinos that they recommend, as well as ensuring they're totally non-biased. This enables the people that use their website to be sure that they'll find only sites that they can trust and it gives their website credibility, something that those crawlers love. If you're looking to get professionally reviewed, then try to find an expert in your business' niche. Do a little research to make sure that they review honestly and fairly, then approach them to ask if they'll review you.
Guest Blog, Everywhere
Now that you've got good reviews everywhere, your local community knows about you and your product or service is faultless, it's time to spread the word about it. Guest blogging is a brilliant way to increase the visibility of your business online. Find sites that you believe to be high quality and ask them if they would allow you to post a blog with them. Make sure that your blog fits neatly into their site and remember to include a link to your own website within it. Always include your links in a way that appears natural, never spammy. Not only will these links help boost your position in the search rankings, but if you've picked a site that your potential customers might use, then they could find you straight away through there. Better still, by getting to know others in your industry, or even your competitors you are broadening your business circle. Business owners will look to you as someone that they can recommend to their customers, or even as someone that they might want to collaborate with in the future. Using these kinds of techniques that work in two different but complementary ways is a great way of saving yourself some time and seeing an extra boost in results.