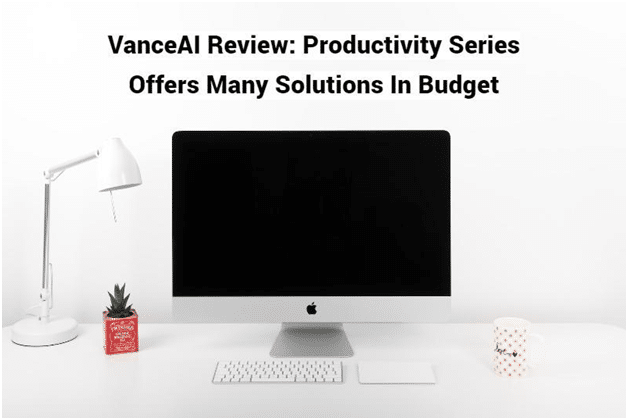 There are numerous photo editing applications available that provide various tools to create different types of images or solve various issues. However, desktop software applications can be expensive, which may be an issue for casual users and professionals starting out. VanceAI Productivity series is an online image editing platform that uses AI and machine learning technologies to offer cost-efficient photo editing tools.
The Productivity series includes several helpful tools, which have various potential use cases. The AI and Machine Learning design makes the photo editing process easier by automatically performing most of the work. The Productivity series can be valuable for people dealing with images or casual internet users, such as social media users, who often do not know photo editing.
For casual users who enjoy sharing photos on social media, a cheap photo editing tool allows them to enhance their photos without spending too much. They can edit their photos easily and quickly, without having to spend a lot of time or money on expensive software or professional services. It can help professionals save money on expensive software licenses and equipment, which can be especially valuable for freelancers or small businesses with limited budgets. For creating original visuals, you definitely need premium software apps but the rest can be delegated to VanceAI.
A VanceAI subscription starts at just $4.95 per month.
Pros:
VanceAI is a high-performing platform that has a solid performance and a polished appearance with few bugs.
The Workspace is a particularly useful feature that enables users to upload images and manage essential tasks all in one place.
VanceAI provides users with free monthly image credits, and its paid subscription plans are abundant and reasonably priced.
Cons:
Currently, VanceAI only supports JPG, PNG, and JPEG file formats.
The software version, VanceAI PC, should have more tools.
What is VanceAI?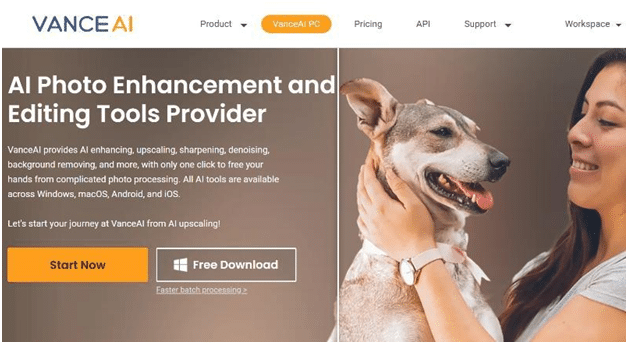 VanceAI is an online application and platform that has recently emerged in the market but has already established a remarkable selection of photo editing tools. Additionally, users can employ any of the VanceAI tools with the image credits. Apart from the Productivity series, which is the most extensive toolset VanceAI offers, users can also utilize other impressive tools like photo colorization, old photo restoration, image cropping, and more.
VanceAI offers a diverse and varied experience in photo editing since it provides a wide range of tools. Furthermore, users can combine multiple tools to enhance the quality of their images further. For example, they can restore an old damaged photo and then use the image enhancer to improve the overall quality of the photo to make it look brand new. There are numerous combinations of tools that users can experiment with, all for a low cost of $4.95 per month instead of paying for multiple apps and using them separately.
Analysis of VanceAI Productivity Series Tools with Examples
In this VanceAI review of the Productivity series, we will analyze 6 of the 12 tools offered by the series with examples.
1. VanceAI Image Sharpener Erases Multiple Types of Blur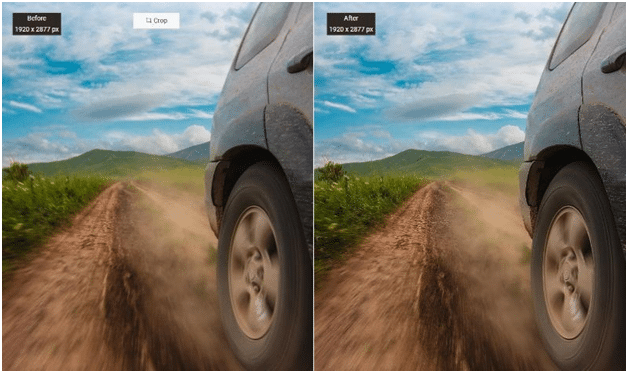 Blur is a common issue that occurs in photographs, even when taken with professional DSLR cameras, and can be caused by incorrect camera settings, primarily the ISO. VanceAI Image Sharpener can remedy excessive blurring by employing AI to detect and repair blur rapidly. The most advantageous feature of this tool is that it enables users to select the type of blur effect they want to address. Upon uploading an image to the Workspace, users will have access to four types of blurs that the app can target: general blur, lens blur, soft blur, and motion blur.
It is possible that some users may not be able to discern the various types of blur effects. For such users, there is an option available on the Workspace called General blur that lets the tool analyze the image and provide the best solution automatically. While most AI tools tend to skip on customization options, VanceAI endeavors to strike a balance between automation and customization. Additionally, users can adjust the level of sharpening they want directly on the Workspace.
2. VanceAI Image Enhancer Improves All Facets of Photos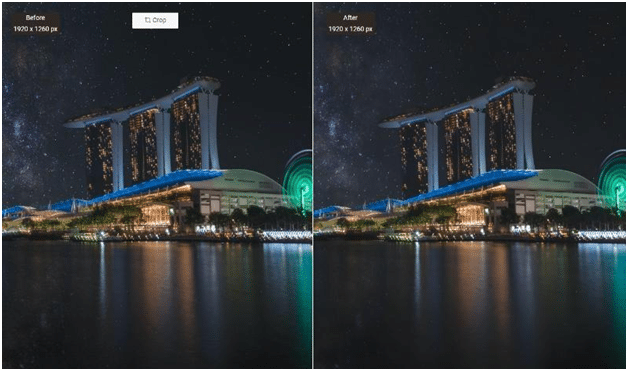 The feature of overall image enhancement is highly valuable in many ways. VanceAI Image Enhancer offers users the ability to improve image quality in various aspects without the need for upscaling the image. The Workspace provides several customization options for this tool too. When it comes to image enhancement, users have different requirements and preferences. Some may not want to modify certain aspects of the image or add too much contrast. Therefore, VanceAI includes customization options so that users can have control over the tool. Additionally, the tool provides a Portrait Retouch option that can be used to improve the quality of portraits or selfies.
There are many potential use cases for this tool. For instance, if someone has a collection of low-quality images, they can process them all through VanceAI Image Enhancer to obtain better results. It is also recommended to enhance images before uploading them to social media or any other marketing channels as it can improve their performance with search engines.
3. VanceAI Image Denoiser is Best for Controlling Image Noise
VanceAI offers VanceAI Image Denoiser tool that can effectively reduce or even eliminate image noise from photos, a common issue in photography. The tool provides customization options on the Workspace, allowing users to moderate the amount of sharpening they want the image to undergo. These options can be adjusted using simple slider bars, making it easy for any user to use the tool. While image noise can be seen as a problem, it can also be used creatively to add texture and depth to an image, giving it a more artistic or vintage look. Which is why having customization options can benefit a large number of users.
The Image Denoiser tool is highly effective at reducing image noise, as can be seen in an example where the old image has visible image noise throughout. However, after turning up the sharpening level to 60, the new image is significantly clearer and free of image noise, giving it a fresh look.
4. VanceAI Image Upscaler Can Transform an Image to 4K Resolutions
VanceAI Image Upscaler is a tool that utilizes advanced artificial intelligence algorithms to analyze the pixels of an image and recreate them to upscale it without losing any details. This tool can upscale images up to eight times the original size, making it possible to achieve 4k resolution images. With the help of this tool, even small resolution images downloaded from the internet can be upscaled to a higher resolution without any loss of detail.
Using this tool can come in handy for various purposes such as creating banners for social media platforms like YouTube and Twitter, as well as for various website designs. This tool ensures that the upscaled images are not only of high resolution but also of high quality. In just a few seconds, users can upscale their images, as shown in the example provided. The VanceAI Image Upscaler is a versatile tool that can help users to upscale and enhance their images to meet their specific needs.
5. VanceAI BGremover Can Help Edit Image Backgrounds in Detail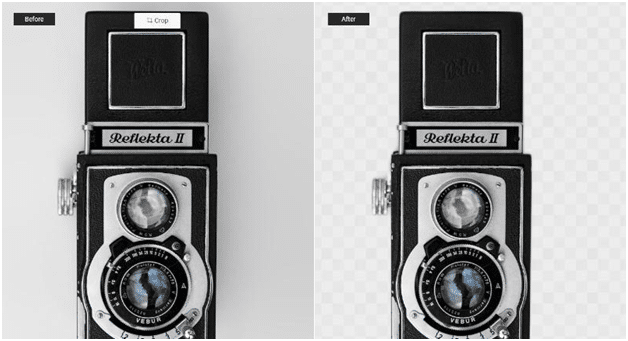 Removing a background from an image is not an easy task, and it can be complicated and time-consuming with traditional software applications. However, VanceAI's BGremover tool offers an AI-based solution to this problem. Once you upload your photo, the tool automatically analyzes the image and extracts the object while removing the background. The result is a transparent background that gives you plenty of options for editing your image.
The BGremover tool provides two algorithms: one for cutting out human figures and the other for cutting out objects. The object algorithm can be used for a wide range of things, such as animals, products, and more. Once the image has been processed, you can use the Edit option to replace the transparent background with a solid-colored or scenic background of your choice.
6. VanceAI Photo Editor Offers Multiple Useful Editing Tools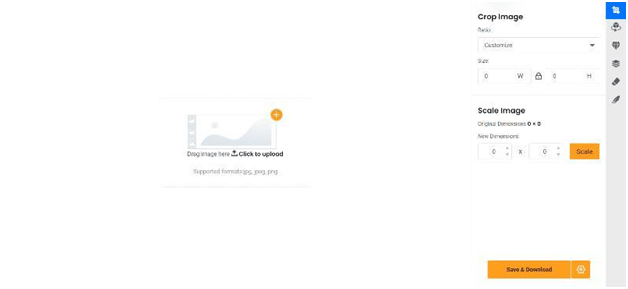 The above image displays VanceAI Photo Editor, which has multiple editing features combined into one tool. The icons on the right-hand side of the image represent the various features included in this tool. The image cropper feature allows you to crop an image in two ways: either automatically using the ratio option, or manually using traditional methods.
The tool also includes pre-set ratios for popular social media platforms such as Facebook cover images and Instagram stories. Additionally, the tool provides image enhancement and background removal features, as well as a manual eraser tool to remove specific details from an image. Finally, the tool also includes a rotation feature to adjust the orientation of an image. Overall, the VanceAI Photo Editor tool simplifies basic photo editing by consolidating several useful tools into one streamlined platform.
VanceAI Pricing
The process of registering for an account with VanceAI is a simple and uncomplicated one. For added convenience, users have the option to sign up using their Google account. After a successful registration, all users receive three free image credits per month.
However, for those who require additional image credits, VanceAI provides various paid plans. These plans allow you to purchase image credits in bulk, with the option of choosing from plans that offer 100 to 1000 credits. The price for 100 credits per month is $4.95, while the 200, 500, and 1000 credits plans are priced at $6.95, $11.45, and $17.95, respectively. With any of the paid plans, you will gain access to advanced features, such as batch processing.
It is important to note that these prices are not the permanent prices as the brand can change the prices according to various factors.
VanceAI Alternatives
VanceAI as a platform offers many tools but users can get stuck if they do not have enough image credits. You can instead use VanceAI alternatives which basically work as a demo version of the original tools. If you want to improve the quality of an image without increasing its resolution, you can use photoenhancer.ai, which functions similarly to VanceAI's Image Enhancer. If you need to upscale an image, image-upscaler.com can be used as an alternative to VanceAI's Image Upscaler. Moreover, VanceAI also provides VanceAI PC, a desktop software that grants access to the core tools available on VanceAI. This can be considered as another platform option for utilizing VanceAI's tools.
Apart from this, VanceAI also offers VancePDF.com, which is an online based PDF processing tool.
Final Verdict
VanceAI provides a budget-friendly photo editing experience with additional benefits, starting from just $4.95 per month, that set it apart from other platforms. One such benefit is the wide range of tool options available to users. With this single application, users can accomplish numerous types of photo editing tasks, which is more cost-effective than other online platforms that often have limitations on the number of tools available. The AI-based design of VanceAI's platform also ensures high performance and accessibility, as it is user-friendly and can be easily used by anyone.
Budget tools such as VanceAI's Photo Editor can help various types of users with their photo editing needs. For amateur photographers, hobbyists, or social media enthusiasts who want to improve their photos, a cost-effective tool with a wide range of editing options can provide them with the necessary resources to enhance their images without breaking the bank.