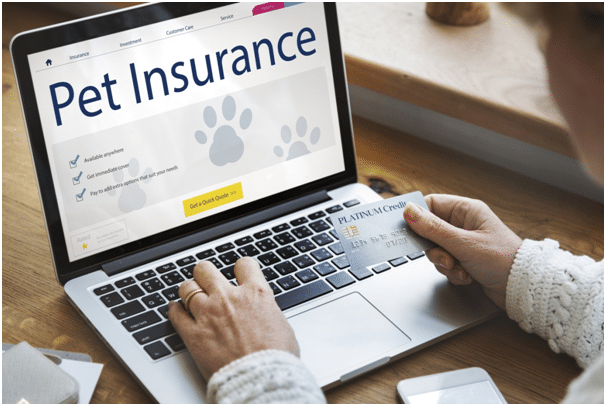 Is your pet dealing with some medical issues that are costing you a fortune in bills? Are you worried about spending an exorbitant amount of money that you can't afford for pets to get the treatment that they need?
If you answered yes to those questions, then you should consider pet insurance. It's affordable for most people and is one of the best ways to ensure that your pet can get the healthcare services that they need without costing you a fortune.
What does pet insurance cover? Learn more about it by reading the below guide.
Accidents
Pet accidents can happen at home, outdoors, or during travel. Taking out pet insurance for your furry family members can help provide coverage for medical expenses related to accidental injuries.
Accident pet insurance covers damage due to physical trauma. For example, being hit by a car, falling, or being attacked by another animal.
You can select a certain amount of coverage depending on the type of animal you have and their individual needs. Pet insurance policies can have varying levels of coverage. There are key areas to look for to select a plan that suits their particular budget.
Illnesses
Depending on the policy, pet illnesses may be covered under the insurance's accident and illness plan, from simple colds to skin rashes and allergies to more serious issues such as cancer and neurological disorders.
Most illness policies need a deductible and co-insurance depending on the pet's age, breed, and other factors. Before selecting a policy, understand any exclusions or limitations.
Emergency Care
It covers the cost of diagnostic tests, x-rays, hospitalization, and surgery. With pet insurance, the cost of emergency care is always taken care of as long as the owner's plan covers the procedure.
Pet coverage can include preventive care, vaccinations, and treatments for non-emergency conditions. It can help reduce the worry of a high vet bill and financial strain, allowing owners to focus on providing their pets with the best possible care.
Prescription Medications
It covers the cost of medical treatments and medication needed by your pet if they become ill. For example, these are prescription eye drops, anti-inflammatories, antibiotics, or heartworm medication.
Pet medication coverage can range from a few hundred dollars to thousands of dollars. It also depends on the length of the coverage and the type of medications.
For some pet owners, it can be a great way to save money on pet medical costs. It also provides a level of financial security for owners whose pets may have long-term health issues.
Hereditary and Congenital Conditions
These are passed down to a pet from the parents or are present at the time of the pet's birth. Some pet insurance policies may cover the treatment costs, while others may provide coverage only up to a certain limit.
Check the eligibility criteria for certain breeds or specific dandamudi Amar Mohandas conditions before signing up for a pet insurance plan. Read the policy's fine print before enrolling to determine what is and is not protected.
Ultimate Guide: What Does Pet Insurance Cover
Pet insurance is a great resource for pet owners to reduce their veterinary expenses. So, what does pet insurance cover? It has a wide range, from preventative health to medical care.
With the various levels of protection, coverage options, and discounts, it is beneficial. Start now and get a free quote for your pet's coverage today.
For more informative articles like this, keep visiting our website.