One of the vital and useful tools of the Microsoft Office suite is Excel. MS Excel is a tool that comprises functions, analyses, and formulas. It organizes data and figures using spreadsheets.
You might have used it at work or in school, but chances are you have already utilized it for the most basic functions. Today Excel abilities are more essential than ever. Excel earns you a competitive edge in securing a position in a higher-paying job.
The previous decades have seen Excel go mainstream. The major reasons are its adaptability and ease of use. With spreadsheets, even the most complex data may become easy to sort.
Roughly 731,000 businesses in the United States alone use Microsoft Office. When you consider companies all over the world, the number increases. Excel and other Microsoft products are growing in use. Hence, many hiring managers seek Excel abilities on new resumes.
The 10 Best Jobs That Use Excel
There are several careers for people who use Excel. Professionals view it as a standard tool in their daily operations. These positions range from low-skill to high-skill levels. Of course, they are critical to an organization's success. Some of the careers that need Excel skills include:  
1 Sales Manager
Sales managers are team leaders. They set sales goals, hit sales targets to achieve growth, manage, and mentor teams. Excel assists sales managers in compiling data. Sales managers will be required to analyze and present the performance of the different sales teams and often in relation to certain objectives. 
This is where the use of Excel and particular functions could be critical in achieving company goals. For example, the SUMIF function can be extremely useful for a sales manager. It could help him track each team member's performance and total sales. SUMIF allows a user to sort the data based on the provided parameters.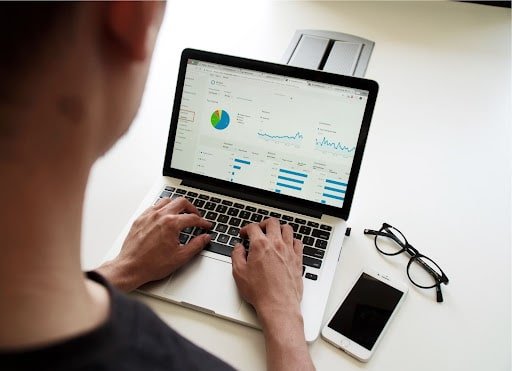 2 Quality Analyst
Quality analysts are responsible for testing the performance and elements of products. They ensure that they follow an organization's compliance guidelines.

Quality analysts must then measure and understand data to improve quality assurance. Excel allows you to test data to comprehend better and decipher any problems. 
3 Economist
Economists study the properties of economic concepts. They also apply them to increase profits and improve government policies. 
MS Excel is vital for financial data analysis, reporting, and management. The spreadsheet tool provides these professionals with practical experience in economics. It allows them to apply economic theories and principles to various projects.
4 Construction Manager
Construction managers are professionals who supervise the goings-on of a development project. In their overseeing role, they use specialized project management techniques. One of the tools is Excel. 
The tool creates projections and tracks production levels. Professionals also use it to quantify the use of resources. It is also a helpful budgeting tool for tracking the expenses of a construction project. 
5 Statistician 
Statisticians use statistical approaches to solve real-world problems. They decide what data to get and how to handle, analyze, and interpret it. 
In statistical analysis, statisticians use Excel PivotTable to change rows and columns. If you have a dream to pursue Statistics, mastering the inner workings of Excel is a must. 
6 Management Analyst
As the name suggests, these experts operate at the management level. They suggest ways of increasing a company's efficiency and optimizing profits. Managing departments of a company is also a key job description.  
Required excel skills include VLOOKUP, HLOOKUP, arrays, and macros. They are necessary for a management consultant. 
7 Operations Research Analyst
Analysts in operations research are problem-solving experts. They also develop new methods for business operations. Their job uses advanced data mining, optimization, and interpretation techniques. Excel allows a researcher to conceptualize several simulations and calculations for a singular project. It also has a Decision Tools Suite. It aids in executing the essential mathematical models. 
8 Financial Analyst
Financial analysts analyze a company's current and historical financial plan. They also analyze annual revenues. The analysis helps identify trends that can influence business decisions. Excel helps professionals in this avenue perform complex analyses and make informed decisions.
9 Accountant
Professional accountants are high-level employees. They prepare, preserve, and check the correctness of an organization's financial records. Budgeting, creating balance sheets and preparing financial statements are all supported by Excel. Accountants are able to simplify complex issues with ease thanks to these functions. 
10 Purchasing Manager
Purchasing managers get goods and services for internal use. The acquisition could also be for resale. They bargain contracts to get the highest-quality items at the lowest possible cost. One critical skill required as a purchasing director is Excel skill. They can also document business progress and keep track of participants' records. 
How to Establish a Career in Excel
Excel courses instill abilities and skills required for several work prospects. To succeed, you'll need to do more than learn MS Excel alone. The instructions below will help you improve your Excel skills. 
Decide on a career plan.

Different types of professions need spreadsheet knowledge. Hence, it's critical to figure out what your area of expertise is. It determines whether you pursue basic spreadsheets or advanced Excel knowledge.

Seek advice from experts.

Interacting with experts is the most constructive way to grasp a concept and learn more. Online MS Excel courses, resources, and training seminars are excellent places to start.

Have self-assurance.

It may take some time to become an accomplished Excel user, but that does not mean you cannot succeed. You can start with the skills you already have, and be confident in them. Apart from the guarantee course in Excel, you will continue to learn and grow on the job.

Build upon your shortcut skills.

There are many Excel shortcuts that you can use today. Apart from the typical copy and paste, there are extra shortcut skills you can learn. Inserting hyperlinks,  and selecting a whole worksheet are valuable shortcuts you should learn.

Filtering of data.

Most spreadsheets contain months and possible years' worth of data. There are various tools available on the tab and also in the form of functions. 

The importance of page layout.

As a professional Excel user, you want your printouts to look better than the displayed version (if possible). Utilize the Page Layout tab to find out where you come short and how to improve the page quality and output. 
Closing Thoughts
Have you considered getting some Microsoft Excel training? It might be worth it, considering all the jobs you could get by adding Excel to your resume.

Polish your Microsoft Excel skills and apply for one of these incredible jobs.