Working abroad is a long process to get better opportunities in different countries. With the many requirements, documents, and processes, it can take a long time to obtain a work visa. Because of this, an applicant may need help from an agency specializing in processing these documents. However, it comes with additional costs, but it can streamline the process.
In applying for a work visa, an applicant should have the documents ready. If no documents are present, the application gets rejected and will pass on to the next person. Therefore, you should be ready at every step of the process. Consider these tips when getting a work visa if you plan to work abroad.
Gather Accurate & Genuine Documents
It goes without saying that each applicant should have documents ready. Any country worldwide mandates that you have documents as proof when you get a work visa. For example, a work visa Philippines requires applicants to fill in the needed information with accuracy and honesty. Therefore, it is a must to have information that matches your documents. This makes it easy for the immigration office or embassy to cross-check your documents for authenticity.
State Your Purpose
While you do have a work visa on hand, you should state your purpose in applying for one. It also applies to other types of visas for transparency purposes. Communicating your purpose to the embassy or consulate saves time and money for the visa you want.
Here is another example for work visa applications: you can ask for clarifications to know about the visa you applied for. This clears up any misunderstandings so the process is smooth for both the applicant and the embassy. Ensure that you have a strong reason for applying for a work visa as embassies are strict regarding these transactions.
Proof Of Not Overstaying
Each embassy emphasizes that you should not overstay beyond the validity of your visa. However, this aspect varies from country to country. If you are an employee, you should have a leave of absence, certification of employment, or a letter stating why you will not overstay. Having these papers ready gives a reason for the embassy to know how long you will be in the country. While it is not always guaranteed, you can always ask the embassy for any documents so they know your situation.
Have Sufficient Funds
Since this is a long process, each applicant should have enough budget for the work visa. Remember that you are paying for the documents, stamps, or any additional papers. If you plan to work abroad, the embassy may ask for an income tax return, proof of employment, and most recent payslips for documentation.
When you have insufficient funds, you can add a sponsor to help. These sponsors are your family members, friends, or your partner. You should show your proof of relationship as well to get accepted for a visa. Ensure always to double-check any required documents that need payment.
Wrapping Up
Applying for a work visa is a test of compliance and communication between you and the embassy. The easiest way is to gather the documents, state your purpose, and show proof that you will not overstay. In addition, having enough funds helps to get you through each step of the process. The embassy should know your situation if you qualify for one. Ultimately, having a work visa is an important document to get better opportunities in another country.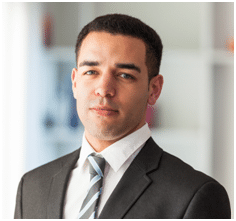 Author's Bio:
William Ross may not be a lawyer by profession, but he's one of the sharpest writers out there when it comes to corporate, human resource, and other legal services. Armed with considerable knowledge and gifted with impeccable writing skills, he can surely deliver engaging law-related content.