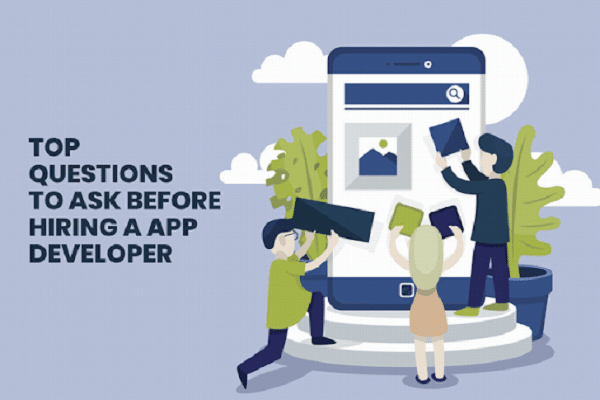 After having done all your research but before you engage the services of any mobile app developer you should ask them many questions. Below we focus on four of the top questions that you should be asking. 
1.Can I see your portfolio?
The portfolio of any mobile app developer would be the key way to figure out if they are fit for the task. Any iPhone app development would be happy to share their work examples in order to provide potential customers with an in-depth idea of what they have done in the past.
2.Can I speak to one or two of your past clients?
This will help establish the efficiency and productivity of your proposed mobile app developer. Previous clients would be able to comment on how they approached the project, what they delivered and their overall response rating.
You can also try and understand the strengths and weaknesses of the potential mobile app developer by speaking to past customers that have had experience in dealing with them. 
3.Tell me about your development team?
Why not? This is a very valid question as it is this team that will be responsible for transferring your mobile app idea into a real life mobile application that works and delivers.
You must realize who are the key figures in the development team and what experience they have had and what skills and knowledge they bring to the table in order to make a significant impact in your mobile app development project. It is also possible that you may need to build an app prototype and you can sound out the technical team and obtain their feedback as well. 
You can also use this encounter to judge their work ethics, values and professionalism delivering a successful mobile app.
4.Can you help me market my app?
Which app doesn't need marketing and mobile app developers offer app marketing as part of their value proposition. You can ask to see examples of other app marketing projects they have handled and see the results for yourself. Elegant Media is a popular mobile app developer and they have an interesting portfolio with a diverse list of past projects. There are many reasons to do app marketing. It may be to generate leads, increase downloads or improve interaction and engagement. 
Don't forget to also check if they do app store optimisation which is the process of making sure your mobile app is specifically prepared to be optimized on major app stores so it could be found easily etc. 
Four top questions that can help you find out if your mobile app developer will really work out for you and lead to a successful and profitable mobile application.