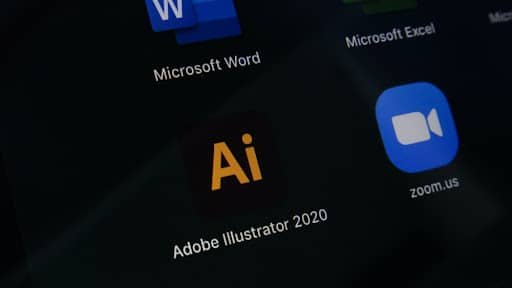 Did you know that many staffing agencies use staffing agency software to streamline their day-to-day operations? In fact, a recent study found that over 70% of staffing firms are investing in CRM solutions. So what exactly is CRM software and why is it so beneficial for staffing agencies? Keep reading to learn more about this helpful technology and the ways your agency can leverage it.
What is CRM software?
CRM, or Customer Relationship Management, is software that helps businesses manage their sales and marketing activities. By integrating your business's data and enabling interdepartmental communication, CRM software streamlines your company's operations and improves the customer experience. Selecting the right CRM solution can help your staffing agency stay organized and efficient. With CRM software, you can create leads, track sales and marketing efforts, and stay connected to clients with integrated communication and collaboration features.
Benefits of CRM for Staffing Agencies
There are many benefits to leveraging CRM software for staffing agencies. Choosing the right CRM solution can help agencies improve the following areas: – Client relations – CRM software can help your agency streamline client communication and track and manage interactions with ease. With robust features, such as contact management, calendar integration, and document management, your team can stay informed and up-to-date on client activities. – Lead management – Staffing agencies generate leads from a variety of sources and need a way to manage and track them efficiently. CRM software can help you organize leads, track their progress, and issue reminders for timely follow-up. – Staff management – With CRM software, your staffing agency can create and manage company-wide processes and procedures. You can use tools, such as CRM dashboards, to communicate key performance indicators and goals with your staff. – Collaboration – With built-in collaboration tools, such as task management, CRM software lets your team collaborate with ease.
What to look for in a CRM for your Agency
The right CRM solution for your staffing agency depends on its size and goals. To find the right CRM solution for your agency, consider these factors: – Company size – There is no one-size-fits-all CRM solution. Instead, you should choose a solution based on your company's size and needs. – User preferences – Some CRM solutions are more user-friendly than others. To find a solution that is right for your team, consider each user's preferences, such as their computer skills and preferred communication method. – Business goals – Before you start your search for a CRM solution, take time to evaluate your business goals and see how CRM can help you achieve them.
3 Steps to Choosing the Right CRM for your Agency
Before you start searching for a CRM solution, make sure you know your agency's needs and goals. Once you have a clear idea of what you're looking for, you're ready to start contacting vendors. Here are three steps to choosing the right CRM solution for your staffing agency: – Research – Start by researching your options. Use websites, such as The CRM Review, to review various CRM vendors and find out which ones are best suited for your business. – Interview – After you've identified a few potential vendors, it's time to conduct interviews. During these interviews, you'll ask vendors about their solution and see how it would integrate with your business processes. – Negotiate – After you've narrowed down your options, it's time to negotiate. Find out what each vendor can offer your business and use this information to negotiate for the best deal.
Recruiterflow for staffing agencies
If you're looking for a CRM solution tailored to your needs as a staffing agency, you may want to consider Recruiterflow. Recruiting software offers a variety of features, including lead management, candidate tracking, and collaboration tools, to help your company attract and engage candidates. One CRM solution, in particular, that is suited for use by staffing agencies is recruiterflow.

Conclusion
Choosing the right CRM solution for your staffing agency can help you stay organized and efficient. The CRM solution you choose should be flexible enough to meet your business's needs and easy to use for all members of your team. The best CRM solutions for staffing agencies are easy to navigate, offer robust lead management and candidate tracking features, and integrate with other business platforms. If you're looking for a new CRM solution, make sure to consider these factors and choose a solution that works best for your team.