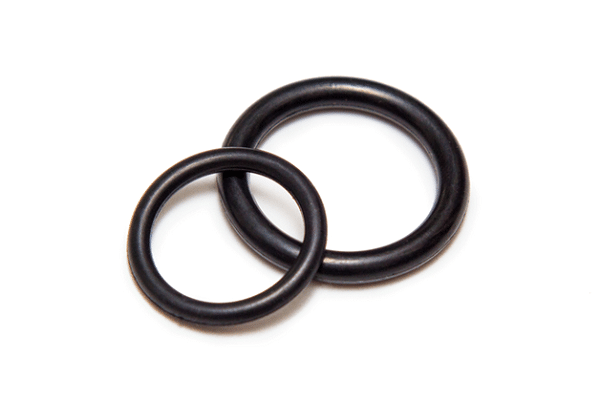 The Challenger disaster in 1986 showed us all how vital it is for all components of a mechanism to be well designed and thoroughly tested, even if they are as small as o-rings.
Besides their purpose in aerospace and aviation, o-rings are widely used in many different industries today, from oil and gas to the medical, food and manufacturing industries. Each of these industries has particular requirements, and machine designs often require all sorts of seals, which is why o-rings come in various sizes and materials.
How to Choose the Right O-Rings for Your Industry
With so many standards, regulations and vital requirements, it is easy to get confused about the right type of o-ring for your particular need. This is why you must use a trustworthy manufacturer that can recommend the appropriate seal for your applications. Once you identify together the right type of o-ring, it also helps to keep an inventory of different sizes.
Oil and Gas
Nitrile rubber o-rings are extremely resistant to petroleum-based oils and fuels, as well as silicone greases, water, alcohols and hydraulic fluids. With high-tensile strength, high-abrasion resistance and a low-compression set, this general-purpose material is the most widely used throughout the entire seal industry.
Medical and Pharmaceutical
Silicone o-rings are used in a variety of medical applications. Odorless, tasteless and fungus-resistant, medical-grade silicones also present an increased resistance to large temperature changes, UV weathering and dry heat.
They make excellent static seals in extreme temperatures and they withstand sterilizing and aggressive cleaning, which are often necessary in the medical and pharmaceutical industries.
Automotive
Fluorocarbon and fluorosilicone o-rings are the right choices for automotive fuel handling and emission control systems, as they resist solvents and petroleum products, as well as exposure to sunlight, air and aromatic hydrocarbons. They ensure perfect static and dynamic seals for radially or axially assembled parts, and they can fit in the smallest of spaces.
Food and Beverage
Food processing and beverage equipment need seals that can withstand chemicals and extreme temperatures without releasing any contaminants. This makes silicone o-rings extremely useful and popular in the food industry, as they can easily be cleaned and receive bactericidal treatment while still maintaining their properties.
Water
When it comes to drinking water, product demands and requirements are obviously extremely high, as there must be no leaks of impurities in the water flow. The U.S. industry standard is NSF 61, and compliant o-rings are generally made of ethylene-propylene (EPDM) or the more common nitrile rubber.
EPDM o-rings are highly recommended for their resistance to steam and hot water, as well as dilute acids and alkalies, which makes them suitable for chloramine-treated water.
Refrigeration
Neoprene (or chloroprene) o-rings are often used in heat exchangers and liquid cooling systems in order to efficiently seal refrigerants. This oil-resistant substitute for natural rubber has good heat stability, great toughness and high resistance to freon and ammonia, which makes it the number one choice for HVAC.
O-rings and sealing devices play a significant role in a variety of industries, and it is imperative that your machines have all the proper components, down to the tiniest detail.