Why Are Hobbies Important?
When our daily schedule becomes too hectic, we often sideline our passions to remove some stress. Hobbies become the first thing that we cross off our 'to-do' list whenever our calendars become jam-packed with work schedules. No one needs to crochet a sweater or sew a tote bag unless, of course, they are selling those items as part of a business, right? But, doesn't life get all the more stressful once we end up running behind our passions?
Trust yourself; hobbies are absolutely necessary to lead a well-balanced life. Try out new hobbies to reignite the passion in you. Watch how quickly your stress levels nosedive below the red line.
Why Should I Try a New Hobby?
Before divulging further, let's quickly examine why pursuing hobbies is a must for everyone.
Helps You Relax – Instead of binging TV shows on Netflix or being hooked up on your mobile phones that drain your energy levels, a creative hobby helps engage a completely different part of your brain.
Sparks Your Creative Soul – Hobbies help recharge both your mind and body. They open many new channels of thought and spark innovative ideas inside you.
Short Escape From Your Daily Chores – We all want to live, don't we? But, our busy schedules hardly allow us to look outside our everyday routine. Put your busy mind into 'sleep mode,' and let go of your added stress with a creative hobby.
Boosts Your Self-Confidence – The accomplishments you achieve through your hobby helps you gain confidence in yourself and gives you the courage to face new challenges in life.
 Creative Hobbies for You to Pursue
A hobby can be anything you enjoy pursuing, but here we have a list that nurtures your creativity in a therapeutic way that relieves your stress, and is just fun to do, often with something to share with your family and friends afterwards!
Hand Lettering
Have you tried creating greeting cards for your friends in your schooldays? If so, you must have tried making your cards more attractive with your lettering. Revisit your favorite days by styling your best quotes or thoughts for the day with this beautiful hobby.   
Cake Decoration
Do you fancy making funny faces with the ketchup on your sandwich? Then you probably should try your hand at decorating cakes and cookies. Just look up some videos on YouTube, buy some icing tools, and you are ready to go! It might take a bit of practice but at least you'll have something delicious to show for it even while you're learning!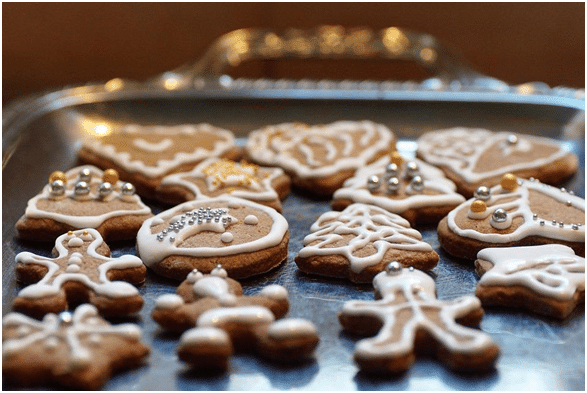 Painting
Did you fancy drawing in your school days? Why not bring out that old sketchbook of yours and try painting again! See how good your hand is at painting after all these years. Don't just sketch; try adding some colors or pencil shading to your picture and see how amazing it becomes. Try various mediums – water, oil, or acrylic – to find out which one you like the best.
Photography
Does your work take you to different places every now and then? Do you like going on vacations or short trips? Don't forget to take your camera along with you. Make photography your favorite hobby. Just take your camera or your mobile and step outside. Discover the magic you can perform using those lenses. You might start seeing the world in a completely different way.
Crocheting
'Only old people sit and knit' -do you really think that? Maybe it's time to change your outlook. Knitting or crocheting gives you peace of mind that you don't get anywhere else. Once you finish knitting your first woolen muffler, scarf, or mittens, there's no turning back. Partner up with a neighbor and see how quickly and well you start to knit.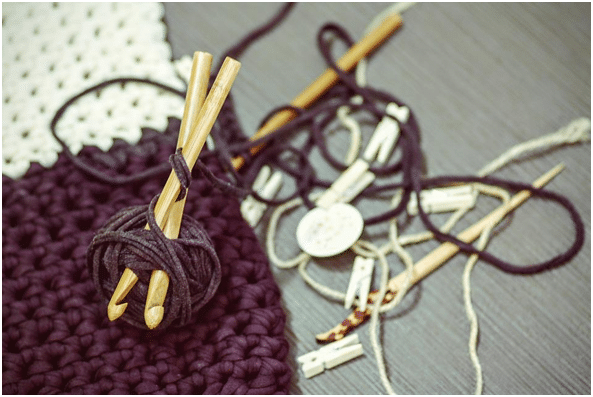 Creative Writing
No, don't skip over this one. By writing, it doesn't necessarily mean spending hours on your research articles or journals. Writing can be fun, seriously! To start with, just open your diary and pen down your thoughts. If that hooks you up, take it up a notch further and try writing your personal blog. See how your writing skills shoot up in a day or two!
Baking
If you still haven't found a hobby to your taste, you could try your hand at baking. Choose any one of the hundred recipes available on Pinterest, shop for the ingredients, turn on your favorite playlist, and enjoy baking. Who knows what you might be able to create, or what delicious recipes you might uncover.
Bonus Hobby: Lock Picking
Looking for more unique hobbies you can try? Why not go for a more unusual activity that may be useful in the future! It is a hobby that requires patience, intelligence, and concentration. It is fun for people who like solving puzzles. There's also a chance to make a profit from your newfound locksmithing skills since this pays good money as well.
Knowing how locks work will help during dire emergencies when you can't open your home door or your car doors because you forgot your keys or lost them somewhere. It's also handy when you're thinking of reinforcing your door locks for optimum security.
Conclusion
Pick one hobby and start giving it some time in your daily schedule. If you're stuck, why not just try everything on the list above and see what you like? Once you do, you'll notice how your creative flair unfolds when you unleash your inner talent. Don't give it much thought; just make your favorite hobby a part of your day.