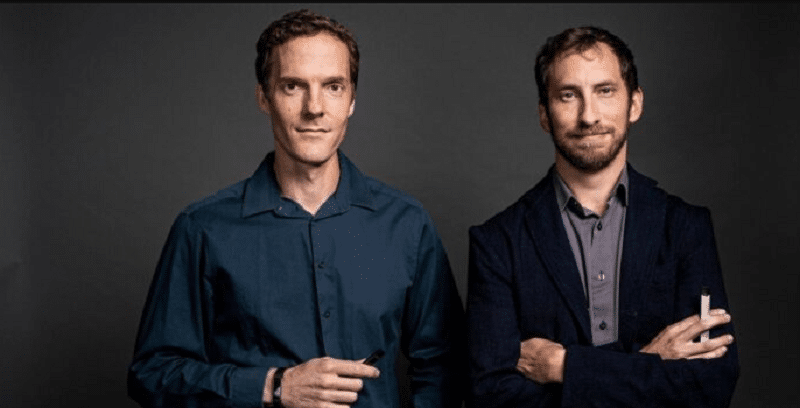 In recent years, the e-cigarette industry has seen a meteoric rise and a turbulent roller-coaster of controversies. One of its most prominent figures, Adam Bowen, co-founder of Juul Labs, has experienced this roller-coaster firsthand. Let's delve deeper into his journey and the evolving state of the e-cigarette industry.
Who is Adam Bowen?
Adam Bowen, an American entrepreneur, holds a net worth of $900 million as of the latest estimates. He earned his bachelor's degree from Pomona College and later pursued an MS in product design from Stanford University. It was during his time at Stanford that he crossed paths with James Monsees, his future co-founder of Juul Labs, during shared smoke breaks.
How Did Juul Labs Begin?
Founded in 2015 and headquartered in San Francisco, Juul Labs became the beacon for innovation in the e-cigarette industry. Bowen and Monsees sought to revolutionize the market with their unique design, packaging nicotine salts from leaf tobacco into one-time-use cartridges. Their approach and design quickly gained traction, making Juul the most popular e-cigarette in the U.S.
What Made Juul So Popular?
At the heart of Juul's success was its innovative nicotine delivery system. Unlike traditional cigarettes, Juul's e-cigarettes utilized nicotine salts, a stronger and more addictive form of nicotine. This unique feature appealed to many smokers looking for an alternative to traditional tobacco products.
How Did Altria Impact Juul's Valuation and Bowen's Net Worth?
In December 2018, tobacco giant Altria acquired a 35% stake in Juul Labs. This strategic move bolstered Juul's valuation, and at one point in 2019, the company was valued at a staggering $38 billion. This acquisition was pivotal for Bowen's net worth, elevating him to billionaire status, topping $1.1 billion.
Why Did Bowen's Net Worth Drop?
Unfortunately, the high didn't last long for Bowen. A series of controversies and investigations, particularly from the U.S. Food and Drug Administration due to Juul's high nicotine concentrations, raised alarms about the potential risks of Juul products. Within six months of reaching its peak valuation, Juul's worth dropped to $14 billion. This drastic reduction significantly impacted Bowen's net worth, removing him from the billionaire's club.
How Much of Juul Does Bowen Currently Own?
After several funding rounds and the sale of a significant stake to Altria, both Bowen and Monsees's shares in the company diminished. Today, each owns less than 2% of the company. Though a relatively small stake, given Juul's multi-billion-dollar valuation, it's still a considerable net worth.
What Does the Public Think of Juul and its Founders?
The reception has been blended, to say the least. While many customers swear by Juul's efficacy in helping them quit traditional cigarettes, there's also been a strong public backlash against the organization. Concerns mainly revolve around the company's marketing procedures, with many accusing Juul of targeting young people. In a July 2019 Congressional hearing, California representative Mark DeSaulnier went as far as to condemn Monsees, stating, "You, sir, are an example of the worst of the Bay Area. You don't ask for permission, you say sorry. You're nothing but a marketer of poison, and your target is young people."
What's Next for Bowen and Juul Labs?
The future remains uncertain. With regulatory challenges, public health concerns, and a volatile market, Bowen and Juul Labs have their work cut out. However, with innovation at the core of their philosophy, it is possible that they may pivot or introduce new products that address these issues.
Conclusion
Adam Bowen's journey from a Stanford student to the co-founder of a billion-dollar company is a testament to the unpredictability and dynamism of the business world. While challenges loom large, so do opportunities for reinvention and growth.
FAQs
1. Is Adam Bowen still a billionaire?
– No, Adam Bowen's net worth dropped below billionaire status due to controversies surrounding Juul Labs.
2. What is the current valuation of Juul Labs?
– As of the latest information available, Juul Labs is valued at $14 billion.
3. Are Juul products safer than traditional cigarettes?
– There is ongoing debate about the safety of Juul products, but they are generally considered less harmful than traditional cigarettes.
4. How did Altria's investment impact Juul's success?
– Altria's investment significantly boosted Juul's valuation and played a key role in its rapid growth.
5. What challenges does Juul Labs face in the future?
– Juul Labs faces regulatory challenges, public health concerns, and a changing market landscape, which pose significant challenges for the company's future.