A candle holder is a platform or a vase that helps to hold candles so that the candles do not fall and cause a mishap. They are also decorative materials that come in the form of a holder or support for a candle. The candle holder has a primary function which is to ensure that there is a well-protected platform for candles to stand on.
It is not very wise to place a lighted candle on surface materials without a base to protect the candle from falling over a slight push. Candle holders are essential because they prevent fire accidents caused by candles falling and spreading fire.
Candle holders also serve as a significant decorative material for wedding tables. They serve as a good centerpiece for wedding tables, especially nuptio candle lanterns.
Different candle holders serve the same purpose, either as a candle base or a table centerpiece. If you wish to buy a candle holder but are confused about the exact type, this article is for you. This article will discuss the different types of candle holders and their features so that you can make a preferable choice.
The different types of candle holders include Candelabras, hurricane lamps, tealight candle holders, lanterns, votive candle holders, and taper candle holders.
Could you please read to the end as we discuss these candle holders one after another?
Types of Candle Holders
The following and many more are types of candle holders;
(1) Candelabras
Candelabra is a type of candle holder that has several arms and can be able to hold more than one candle. The early Romans initially invented this type of candle holder. However, in the modern age, it is more of a decorative material because of the invention of electricity which has replaced its usefulness.
The candelabra can come in different materials. Some come as gold candle holders, others as silver, aluminum, and gothic candelabra, respectively.
(2) Lanterns
Lanterns are transparent cases that protect a burning flame or electric bulb. They have a handle that makes them easy to carry about. A lantern is preferably a light source for people than a candelabra because it is more protective and fireproof than the former.
Lanterns are also preferred because they help move the light from one place to another. The lanterns mostly in use today are electric bulb lanterns that are rechargeable. The other types of lanterns are merely used for decorative purposes.
The lanterns mainly used for decorations include antiques, vintage, paper, oil,
and kerosene lanterns.
(3) Hurricane Lamps
A Hurricane lamp is an oil lamp that possesses a glass chimney. This candle holder is designed to shield the flame, especially in high winds. It is called a hurricane lamp because it's a glass shade that can protect flames from the candle from drafts that come in a sudden.
One beautiful thing about the hurricane lamp is that it can light for close to 20 hours when it is just refueled once. Hurricane lamps mostly use fuels that contain citronella.
(4) Tealight Candle Holder
A tealight candle holder could be said to be a candle placed in a metal, plastic, or aluminum cup so that the candle can liquefy while lit. Tealight candle holders are tiny and round and have widths bigger than their heights.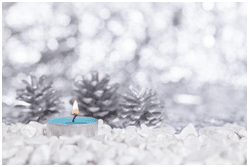 One beautiful thing about this type of candle holder is that it is simple and cost-effective and, therefore, can be easily afforded by the low class. Its name was derived from its usefulness in teapot warmers. Tealight candle holders also serve as great food warmers.
People popularly choose this type of candle holder to achieve accent lighting peculiarly for religious motives. Tealight candle holders come in different shapes, sizes,  scents, and burn times. They're mostly short and cylindrical.
(5) Votive Candle Holders
Votive candle holders are vases that hold votive candles. A votive candle is a small, short candle that can stand on its own while burning in its holder. The votive candle holder commonly holds candles that are white and not scented.
Special care must be taken by people who use this type of candlelight to prevent the candles from sticking to their holders. To prevent the votive candles from sticking to their holders, you must add a small quantity of sand to the holder's base before lighting the candle.
(6) Taper Candle Holders
This is a tall candle holder which can come in the form of gold, black, gun black, white, and silver colors. They are holders for taper candles. A taper candle is a long, narrow, cylindrical candle that narrows slightly from a broader base to a conical tip.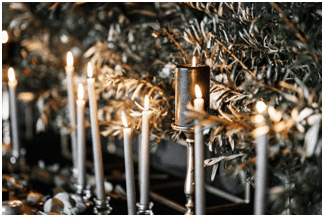 Most people are often confused about how to use a taper candle holder. It's not very hard to use a taper candle holder; all you need to do is to lay a piece of candle across the tip of the holder and push the candle down into the narrow hole.
Summary
Candle holders are a great way of holding candles to burn while lit and not causing a mishap or accident. You must note that the type of candle holder you will need will depend on the type and purpose of the candle you have. Most candles for religious activities are scented and go well with tealight candle holders.
We believe that this article has helped discuss the type of candle holders for you to choose from. Other types of candle holders were not discussed here, but that doesn't mean that they are not valuable candle holders. The few discussed here are the ones we could lay our hands on with their verified information.
Feel free to always come back to this article if you forget anything about the information we shared here on the different types of candle holders.