Google Analytics combines Javascript with cookies to track various data about visitors. Google Analytics is considered to be the most widely used web analytics service on the web today. However, you may notice that some of your Google Analytics data is not entirely accurate. There are many reasons why Google Analytics data is inaccurate. FunPinPin will help you to learn the reasons. Read on to find out more.
Why is the Google Analytics data inaccurate?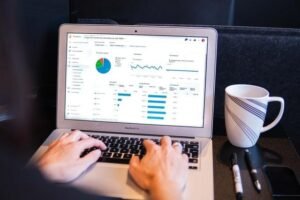 Not all traffic on the web comes from Chrome
Granted, Chrome stands out among many web browsers, and most of your data isn't blocked by Google. However, since other common web browsers, such as Firefox and Safari, block the data crawling of Google Analytics, the data crawled by Google Analytics is not comprehensive. So this is one of the reasons why Google Analytics data is inaccurate.
Ad blockers cause loss of Google Analytics data
Many ad blockers turn off Google Analytics by default, and many of these tools are being used by Chrome users. These ad blockers prevent GA code on web pages from executing correctly, and some browsers even block Google Analytics tracking.
Web users disable Javascript or cookies
Google Analytics cannot measure 100% of visitors because some users choose not to be tracked or to block cookies. If web users have set their browsers to disable Javascript or block cookies, the relevant functions of Google Analytics will not be performed.
Missing tracking code on pages
If the tracking code is missing on the page, Google Analytics will not be able to receive the relevant data. Google Analytics will also have inaccurate data if you redesign your page or make major changes to your site code that cause problems with tags.
How to deal with inaccurate Google Analytics data?
Inaccurate Google Analytics data can have a certain impact on your marketing activities. What can you do about this?
Make sure that the Google Analytics code is properly installed on all pages on the relevant website.
Try using multiple analysis tools. Cloudflare is an option worth trying. With Cloudflare Web Analytics, you can easily switch between measuring page views or visits.
Check web page code with automated tools. For example, a tool like Screaming Frog will check the code of every page as required and will tell you which pages don't contain the correct Google Analytics code.
Ensure the normal tracking of the website with the help of Google Tag Manager. Without tracking, you can't get all the data you need.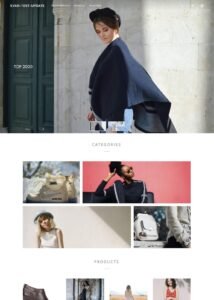 How does FunPinPin help e-commerce marketing?
With Google Analytics, we can better understand customer needs and promote e-commerce marketing through data collection, analysis, monitoring, reporting, etc. But to maximize e-commerce marketing, in addition to the help of Google Analytics, the support of an excellent e-commerce site builder is also essential.
FunPinPin is an excellent e-commerce site builder and service provider that can help you reduce the risk of starting an e-commerce business online. FunPinPin also offers you guaranteed marketing promotions. They have rich experience in cross-border e-commerce advertising. FunPinPin has cultivated a professional advertising optimization team to help you solve various problems in advertising. Also, FunPinPin is the official agent of Facebook and Google, so you can trust their professionalism. FunPinPin can take your e-commerce marketing to the next level.
FunPinPin provides professional marketing guidance for many merchants to help them effectively optimize their advertising data. FunPinPin's professional guidance has been affirmed by many merchants. As the best e-commerce website builder, besides marketing assistance, FunPinPin also has other advantages, such as easy shop setup, free extensions, excellent customer service, and so on. If you want to start an e-commerce business and make a big splash in this industry, FunPinPin must be your best assistant.