Nowadays the email marketing world has an enormous amount of ways to reach potential clients and influence them. It might include blogs, messages, articles, image emails and even newsletters. However, today we will focus our attention on the latter one and those email deliverability tools that bring success and progress into email marketing campaigns.
A newsletter has been changed with its usual printed form and today it plays an important role in email marketing. It is one of the useful and efficient marketing instruments which has such characteristics as effectiveness, durability, precise targeting. The informative communication with the audience is carried out using email inboxes. Knowing how to use it properly can improve your email delivery rates and your sender`s rate as well.
Being an element of e-marketing, email newsletter`s function is to regularly let your outreach know about updates, news, pieces of advice that are connected with your company or a product you release. In this article you will find out all about email newsletters and we will touch the following topics:
The reasons of using newsletters or how they improve email deliverability;
Ways of creating an effective newsletter and testing it on email deliverability;
Testing email deliverability and time guidelines of sending newsletters;
How com makes your email marketing campaign effective and flourishing;
What should you know about the effectiveness of using newsletters in email marketing?
Having experience in b2b sales leads, we are certain that newsletters have lots of benefits in email marketing. Let's have a look at them more precisely. First of all, using newsletters gives you a chance to interact with your potential audience regularly by delivering your message directly to their inbox.
Secondly, the email newspaper is not only a type of email that allows you to improve your email deliverability, but also it is one of the cheapest ways to reach your potential clients by setting a strong contact. It bridges you and your audience in an unobtrusive way thanks to which you have an opportunity to gain progressive traffic and attract more and more clients. Besides, being easy to assess the newsletter`s success, it reveals for you lots of functions and modifications that you can implement into your email campaign. However, in our opinion, one of the useful functions is that you might get much more financial feedback compared with other popular instruments which are well-known on the email market. Being closely connected with deliverability, a newsletter is a way to make your audience be informed about your company`s updates, additional services, tips and newness of your product.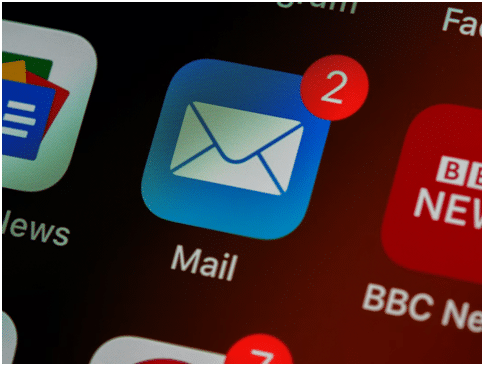 Let's figure out how to create a successful newsletter!
In our daily life, there is no effective deal that works without a detailed plan. The same occurs here. Before launching an email marketing campaign with the use of a newsletter, you have to manage creating a thorough analysis and plan of interacting with the audience. There are a few tips which help you to create it properly. It includes the next steps:
Setting a goal. It is important to do that especially according to your newsletter since it is an essential element in creating and deciding its content. It helps not only identify the target, which is connected with the shipment issue, but also you have to think about all possible variants of how to make your audience read your newsletter and be engaged in them. That is why it should be done precisely and relevant in order to get success for your email campaign.
Visual aspect. Any email element should be supported with visual elements which should be relevant to the topic and modern. Besides, they should highlight the message in the newsletter, and represent your company's logo in brand colors. We are certain that visual or graphic developers/designers are perfect in their professional field, so don't worry – just negotiate with them and discuss details.
Editing part. Usually web developers are responsible for this aspect. The newsletter should be checked due to the comfortable format for reading, etc.
Writing the newsletter. The newsletter should be written following the structure and recommendations provided by a company. The main elements of it must include a clear brand name, a title of the newsletter, introduction/body/conclusion of the text, and a call-to-action part which should a reader call to action. Define whether you want to include links to the newsletter or images. After that it is essential to pay attention to editing because all mistakes should be corrected with the use of different web instruments which help not only define incorrect moments but also suggest variants to improve them.
It is essential to define time guidelines for sending newsletters to your audience. Following them allows you to not only improve your sender`s reputation but also you will be identified by email providers as a credible and trustful sender and you might avoid marking as spam or even blocked. So, when you want to propose to your audience a digest about your company news, decide in which time it will be better to do it.
During testing your email newsletter in the process of launching a marketing campaign, paying attention to these tips is essential to implement them into the email process for ameliorating your email deliverability.
As we mentioned earlier, it is important to set a frequency of sending newsletters. There are a few reasons for this. Firstly, following a tough deadline prevents you from being blocked or blacklisted by email providers. For example, Gmail or Outlook always defines suspicious senders who break the time rules of sending emails. It is up to you how you deliver your emails, usually it depends on the goals you`ve set, so it might be once per day, week, month or even year.
Now you know that the newsletter`s function is to inform your audience and you might feel certain that your email is clear, transparent and it doesn't include any element of suspicious behavior. In spite of it, your email can be spammed or blocked, that is why it is essential to make a quick test with the use of an email spam checker.
There are lots of popular and innovative email deliverability tools for analyzing your messages which you want to integrate into your campaign. One of them is Foderly`s email spam checker which is well-known among modern software tools and provides a detailed research on the containment of spam elements helps define issues your emails face and suggest a range of variants on strengthening your deliverability. By the way, Folderly is a product of B2B sales lead generation company Belkins which proposes functions and innovative ideas for improving  and testing your email delivery processes.
We`ve defined that before sending a newsletter in cold emailing it is important to only test it using an email spam tool, but also professionals suggest to run a test emailing twice on different social email platforms in order to see whether your emails go directly to the recipients` inboxes or they are spammed.
Using a newsletter as a method of communication with potential clients will give an opportunity to establish a strong connection with them and make them remember your brand name and your product as well. The main point of implementing them into your campaign is to make readers be informed, engaged and connected with your company. That is why, showing respect and impressing your audience with creativity is essential here.
Basically, the effectiveness of newsletters can be defined with the use of assessing tools. Folderly`s email spam checker provides a thorough analysis which includes the numbers of clicks, opened messages, engaged people, responses and even unsubscribed people. So knowing and interpreting the results of sending newsletters gives you understanding about how successful a campaign with the use of a newsletter was and what should be improved and optimized in order to achieve better results.