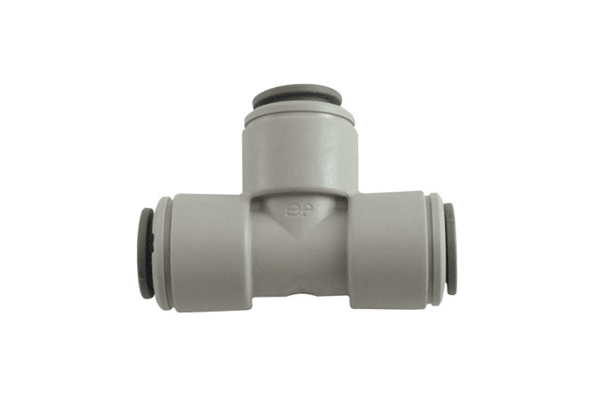 Want to improve your beer system and make it more convenient to work – upgrade it with John Guest Fittings!
This is special quick coupling equipment for domestic and commercial beer production, which provides a reliable connection of various beer tubes.
If you have previously used another type of fittings or connectors, then you will surely appreciate this simple and reliable fixing method.
This type of joint is equally good for both plastic and copper pipes.
No tools are required for fitting installation.
Maintenance and repair of the beer line will become easier.
Can be used repeatedly.
The entire beer line will be much more airtight.
And now let's figure out how to use this equipment properly.
How to Connect John Guest Fittings?
The fitting has a collar with stainless steel grippers at the back. Once the tubing gets pushed in, the grippers capture and hold the tubing, ensuring the strength and tightness of the entire structure.
Stages of work:
Push the fitting in a tube until it stops.
Try to pull the tube. Once you feel you can't push the fitting further, it means that the collar has already fixed the tube.
The equipment is ready for use! However, test the system before you start the operation.
How to Disconnect John Guest Fittings?
This process is even easier than installing:
First, ensure the beer line is depressurized.
Push in the collet against the front of the fitting.
Gently pull the fitting backward.
Do you know where to buy quality and reliable John Guest Fittings?
Take a look at the range of the popular Canadian brand Beverage Craft – https://www.beveragecraft.com/. This company offers a wide range of different equipment for beer production, including connectors of different sizes.
Here you can buy FOB fittings, elbow reducers, tee-ups, tube enlargers, plastic closures, various connectors and separators, plugs and stoppers, corner and straight fittings, quick coupling CPC joints, tube-to-tube hose, knee adapters, and more.
If you are not sure which type is suitable for your system, the company representatives will gladly help you choose the best option that improves your production.
Choose Beverage Craft and enjoy the excellent quality and freshness of your beer!