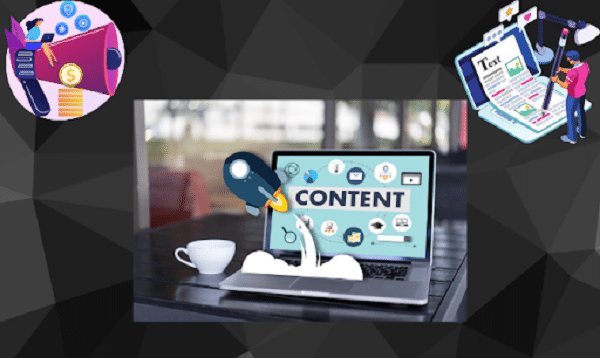 Content marketing is an important and effective way to generate leads and improve a company's reputation. To reach consumers online, businesses need to engage in content marketing. If you're looking to boost your business's bottom line, content marketing might be the answer. However, it can be expensive and time-consuming to create high-quality content.
In this article, We will reveal what businesses might see the most success from using content marketing tactics.
What Is Content Marketing?
Content marketing is a strategic marketing technique focused on creating and spreading valuable, appropriate, and consistent content. It helps to attract and keep a clearly defined audience. Ultimately, it helps to push promising customer movements.
It's an approach that helps businesses create an ongoing relationship with their customers by providing valuable information that the customers want. Content marketing can be done in many different ways, including blogs, social media posts, articles, infographics, videos, and podcasts.
Content marketing has become a vital part of modern marketing techniques. The goal of content marketing is to not only attract customers but also to keep them by providing valuable information they can use. It's a long-term strategy that takes patience and consistency to be successful.
How Does Content Marketing Work?
The key to success with content marketing is consistently creating quality content that provides value to your audience. You also need to promote your content through social media and other channels actively. So the content reaches as many people as possible. It can lead to more sales and business growth.
Many businesses struggle with content marketing because they don't have the time or resources to create quality content consistently. That's where a results-driven content marketing service can help. It will help you stay on top of the track.
A good content marketing agency will help you develop a content strategy, create original content, and distribute it through the most effective channels. They also track results so you can see how your content is paying off.
Alternatively, if you already have your strategy in place, an AI article writer can help you produce content at scale much faster and cost effectively than traditional methods. When it comes to creating content about any topic, there is no faster method than using AI. There is no need to wait for AI to have time or inspiration to write, and the effort required to create an entire article is as simple as clicking a button.
How Does Content Marketing Solve Your Business Problem?
Content marketing is one of the essential strategies companies can use to solve their business problems. There are several ways in which content marketing can help your business. In today's competitive business landscape, it's more important than ever to create content that resonates with business problems. Here are 6 ways content marketing can help you run your business smoothly:
1. Generate Leads
Every business has a problem that they need to solve. It could be anything from attracting more leads to increased sales. Content marketing is a great way to help your business generate leads. By creating and sharing informative content, you can attract more leads who are interested in what you have to offer.
It also helps you build trust and credibility with your audience, which can lead to more sales in the future. If you're looking for a way to improve your business, content marketing is definitely worth considering.
2. Aligning Content with Customer Personas
Content marketing is all about understanding your customer personas and then creating content that is relevant and interesting to them. When you create content that is relevant to your customers, they will be more likely to engage your business. You can also prove yourself as a delegated source of information. It helps to build connections with conceivable and current customers.
3. Rank Higher on Search Engine
Every business has its own unique set of problems that must be solved for it to rank higher on search engines. However, there are a few general ways in which content marketing can help your business achieve this goal.
One way is by helping you create high-quality content that will attract backlinks from other websites. Quality content is essential for ranking higher on search engines. Backlinks are one of the most critical factors that contribute to a website's ranking.
Another way that content marketing can help improve your search engine ranking is by increasing your website's visibility online. Content marketing helps you create valuable content that can be shared on social media platforms, which helps to increase your website's exposure to potential customers.
4. Establish Authority
When it comes to content marketing, many businesses struggle with figuring out how it can actually help them solve their business problems. Content establishes authority. When you produce quality content that is relevant to your target audience, you are establishing yourself as an expert in your field.
This will help you attract more customers and convert leads into sales. Additionally, content helps businesses build trust with their customers. When they know that you are constantly providing practical information, they will be more likely to do business with you.
By creating a digital content strategy, companies can solve many of their establishing issues and grow their business in the process.
5. Create Loyal Brand Advocates
Content marketing helps you create loyal brand advocates. When you produce informative content, your customers will share it with their friends and family. It will help promote your business for free. Additionally, content marketing can help you differentiate your business from your competitors. 
If you're looking for a way to produce more engaging content, consider using a content marketing specialist. By creating informative content that resonates with your audience, you can solve your business issue and create loyal brand advocates.
6. Increase ROI
Content marketing is a powerful way to increase ROI. By creating and sharing engaging, relevant content, you can reach more potential customers and drive them towards your products or services. Content marketing also helps to build trust and credibility with your audience, which can lead to more conversions in the long run.
Content marketing can help build your reputation as an authority in your field. It can lead to increased efficiency and effectiveness in your marketing efforts and increase sales. In fact, it's just the beginning of a long-term investment that can result in more sales and higher ROI.
Conclusion
Content marketing is a beneficial thing that can help businesses solve many of their problems. It also allows companies to reach their target consumers and solve their marketing issues. It can also be used in conjunction with other marketing strategies to achieve the best results.
By creating and publishing engaging, informative content, businesses can attract new customers and build relationships with existing customers. It also helps to improve their SEO. If you're not using content marketing, you're missing out on a valuable opportunity to reach your target audience and grow your business.