You probably know how harmful and toxic chargebacks can be since their cost exceeds the sum of the refund. Let's learn more about payment method optimization now.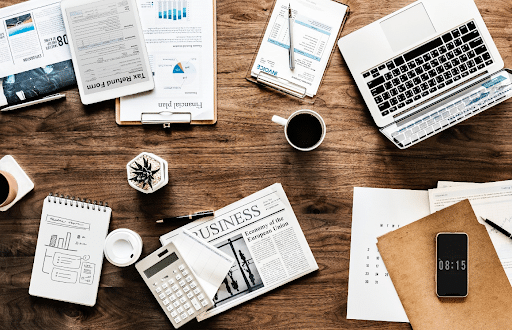 What The Numbers Say
Four billion USD – this is what businesses are losing because of chargebacks every year. Almost 850 thousand online fraud complaints were recorded in The United States during 2021. Experts say these records are likely to hit more than a million in 2022. According to Statista, 75% of merchants who sell online reported the growing fraud endeavors last year. Sellers waste almost 4 USD for every dollar given up to chargebacks. Moreover,  eCommerce damages caused by criminal fraud were worth 20 billion USD worldwide in 2021. 
As for the return fraud, in 2020, more than 10% of the US retail market was given back, which is equivalent to 428 billion USD. What is astonishing is more than half of those returns were a fraud. A sad forecast says that by 2030, almost 50 billion USD will be wasted on criminal fraud. If you are curious about more research, there are a lot of studies, including the open access ones. Feels bitter, right? And something has to be done about protecting your business and the payments you get.  
Unnecessary Spendings
Although it may seem like we would not treat chargebacks as an expense that cannot be avoided. We prefer the way of managing a business, where a safer environment is created, and reimbursement is something out of the ordinary. The truth is, the reasons for card refunds are way more damaging than most of us can even imagine. It may be  serious trouble and a heavy load if left without care. 
When overhanging the money you owe your bank and other connected costs, you might have to pay more than two times more than the basic charge. It seems unfair to feel this customer is a priority for you as a merchant, yet, luckily, business owners are also protected. And you must know them as a step towards your payment optimization, no doubt. 
Sellers Have Their Rights
When we go back in time, some decades ago, a common credit card was both a blessing and unbelievable frustration. In case of being stolen, for example, the card had no protective mechanisms, and its owner was the only responsible person for the deceitful debt. In order to handle these issues, regulatory efforts have been done to set up crucially important safeguards. 
The new system of rules enforced Mastercard®, Visa®, and others to build safety measures of their own. So, they came up with a chargeback tool that was aimed to prove that the owner of a card has nothing to do with any transaction troubles caused by fraud. Many of these rights influence sellers to a great extent making it easier to figure out how a seller can get a chargeback dispute in his/her favor.  
Card brand rules

cover a lot of factors. Studying their guidelines is an important must-do. For your convenience, we leave the links both for

Mastercard's chargeback policies

and

Visa

's. 
Contesting illegal chargebacks

is probably one of the most important rights for your business. 
Reasons for a transaction dispute.

You need to know where the chargeback stress and troubles come from. The bank code will enable you with that.

 
Identifying

blacklist clients and banks

are one of the key measures for avoiding dangers. 
Try an

arbitration procedure

when an impartial third party gives a verdict. Mind that in case you lose, you have to pay for the expenses. 

Look for the help of a chargeback expert.

You are not supposed to waste time on research and studying, trusting someone professional is the best way out. 
How To Optimize Payments. Tips And Tricks
Sellers online often face difficulties in finding harmony when keeping payment approval percentages high and making the most of transaction processing. Here we share the best practices for managing this. 
Become partners with various providers and acquirers.

Unfortunately, the e-commerce space is still rather vague. The success or fiasco of a specific sort of transaction tends to vary under various factors like card type, payment method, a sum of money, location, time, etc. For a definite kind of transaction, some services may go better, others worse, that is why it is important to have a choice. A great step for your business is to add a new high-quality payment processing solution so that you, as a seller, get separate, personal access to a lot of payment processing services and an extended list of online payment methods all over the world. 
Optimize routing with smart tools.

To make payment approvals more efficient, sellers have to seek for providers who use innovative, customizable features for the best traffic performance. They are smart routing, approval rates as high as possible, retry strategy elaborated, and upgraded analytics, of course. 
Payment methods are localized.

This step opened the road for new customer areas. Customers tend to be attached to their payment habits and, as a rule, are ready to spend more when their preferred method is offered.

If you are providing a list of global and local payment methods, you are already doing great. 
Introducing a local attitude to a global acquiring strategy

provides

sellers the ability to compete and get their approval rates high while bringing down the transaction fees. And the market settlement goes easier and faster in general. 

Using the power of data to avoid risks and boost income.

Sellers need top-class tech to protect their businesses from fraud like 3D Secure or any fraud detection solutions.

 
From a seller's point of view, implementing the practices we have just listed is great for payment optimization, upgrading overall performance, and online retail success. Offering more variety to payment methods, global businesses are able to localize their services in every aspect. 
Bottom Line
Although online payments are meant to be simple and direct, e-commerce businesses tend to suffer from unnecessary expenses connected to fraud and unfair chargebacks.
No doubt, online payment processing must be optimized if you want to increase your income and be able to enter new markets worldwide. 
Consider a reliable online payment provider to make each of your steps to success meaningful and effective.