Source: Pixabay
When you need to target large audiences and connect with them meaningfully, nothing beats the power of social media. All digital marketers must take advantage of the powerful tool. Social media marketing is a versatile, cost-effective, and reliable method to improve sales and engage with your target audience. About 92% of marketers today use social media to grab their audience's attention.
According to Statista, about 70% of people in the United States have at least one social media profile. With so many people using social media, your marketing team would reap significant results. Social media is big on creating connections and capturing your audience's attention. Here are a few hacks to grab your audience's attention with social media marketing.
1. Leverage Influencers
Influencers can help you meet your social media marketing objectives fast. They can improve your reach, authority, and credibility. Over time, influencers will improve your sales.
Social media influencers can market your brand through reviews, shout-outs, account takeovers, or sponsored content. Studies suggest that approximately 63% of people believe in influencers. They are likely to purchase products pushed by their favorite influencers.
The best influencers to work with are thought leaders and industry experts. They are credible and likely to attract new customers and investors. Since their target audience relates to them, they are better than celebrities. They have authentic relationships with their followers, and traffic from them has high conversion potential.
If most of your social media ROI is from sales, influencers will help you meet your goals. Micro-influencers are great at driving conversations that drive purchases.
Consider working with a digital marketing agency to find the right influencer for your needs. They will help you find one whose voice and niche match yours. Instead of looking through long lists of potential influencers, you can rely on their verified databases. The right digital marketing agency can help you with relationship management and proposal negotiations.
Even though the initial cost of bringing an agency on board may be high, it saves you money in the long run. Say you are from Wisconsin and you need help. A Milwaukee digital marketing agency would be a good service provider for all your marketing needs.
2. Ask Creative and Interesting Questions or Polls
One of the best ways to get your audience's attention is by asking thought-provoking and interesting questions. Use eye-catching imagery and videos to appeal to your audience.
Questions will help you understand your clients' needs, expectations, and challenges. They can help you adjust your marketing campaign to suit specific needs.
Polls are also effective for generating engagement. They don't require a lot of attention from your target audience and can help you get new information.
3. Create a Solid Affiliate Marketing Program
Source: Pixabay
Consider running an affiliate program to drive traffic and sales. Here is how it works:
You get affiliates to work with you. They will strategically place links on their emails, sites, and social media pages. Some affiliates may need training about product promotion. If you choose to work with experienced affiliates, note that they will require higher commissions.
Track the performances of your affiliates and pay a commission on their conversions and sales.
This type of marketing is especially profitable if you have low customer acquisition costs and a lot of disposable income. Use the carrot-and-stick approach to motivate affiliates. Choose experienced affiliates with reliable engagement, following, and authority.
Like social media influencers, affiliates have to match your brand. They should be from a similar niche, and they have to appeal to the needs of your target audience.
1. Invest in Social Media Ads
To get some quick money, try advertising. Social media ads promote targeted reach and may work better than organic content. They are ideal for audience segments, A/B testing content, and platforms.
Even when you are active on multiple social platforms, it is important to note that they won't all match your needs. Choose the platform that is most appealing to your target audience. It should be engaging, concentrated, and accessible.
If you target teens and young adults, you would be wise to use TikTok and Snapchat. Middle-aged people would prefer Facebook and Instagram. After choosing the ideal platform for your needs, consider your ad format. Work with formats that promote an organic feel and look.
This is a no-brainer for many marketing enthusiasts. However, the proper use of hashtags is worth mentioning. The right hashtag helps you find relevant social content. If you have trouble creating the right hashtags, consider working with a digital marketing agency. They refer to specific databases and research the market on your behalf.
3. Use Discounts and Coupons for Brand Loyalty
Social media users enjoy discounts, coupons, and offers. Consider using them to score new clients and promote repeat sales. Customer satisfaction is ideal for building brand loyalty. Satisfied customers will always come back.
Modern customers are flexible. They will go to whatever brand gives them the best deals. You may have trouble competing effectively if you don't offer discounts, incentives, or coupons. This is popularly known as loyalty marketing.
About 72% of consumers prefer social media posts with discounts. It is an opportunity that your business cannot afford to miss. It will improve your ROI on social media.
4. Optimize Your Content for SEO
Content optimization is ideal for all kinds of businesses. When posting content on social media platforms, ensure that it is written to target the specific needs of your target audience. Before all that, your content has to reach them.
What is SEO marketing? It is the process of obtaining traffic from organic, free, or natural search results. It seeks to improve the position of your site on search pages. SEO services focus on using the right titles, links, keywords, and images. They help you make a clear path towards your target customers.
Optimized content brings your social media content close to those who are actively seeking it. Here are a few tips for optimizing your social media content:
Use Data to Drive Your Strategy
Collect data from your web traffic and observe patterns. At what times do most people visit your site? Are they clicking on your calls-to-action? Looking at user behavior could help you understand what is going on on your site and how you can adjust your marketing strategies
Use Quality Backlinks
The right links can have a significant impact on your search ranking. If you are wondering how to improve SEO, quality backlinks are a great place to start. The most credible links come from high-authority publications and sites. Strong backlinks improve your credibility and push you high up search engine leaderboards.
Keyword Research
Keyword research is an important aspect of SEO. After all, keywords are the backbone of SEO. Consider using a keyword tool to determine the best keywords for your target audience.
Come up with a list of customized keywords that you and your team can refer to in the future.
Create Valuable Content
Your content has to be filled with value for your target demographic. Being interesting isn't enough. Your content needs to fill a gap in the market. It must solve an existing problem. If you develop a reputation for coming up with unique and valuable content, you will be in the ideal position to attract loyal followers.
Also, consider using an advertising management system to increase visitors and earn more from your website. If you're struggling to monetize your website, this can be a great option to improve your online advertisements, ramp up your website's speed, and increase your website earnings.
5. Use Compelling Videos and Images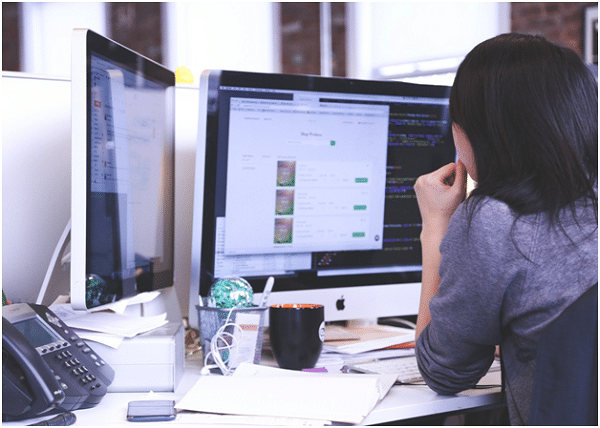 Source: Pixabay
Humans are visual creatures. They are more drawn to photos and videos than text. About 90 percent of information that comes to the human brain is visual. Use attractive videos and images to tell stories and connect with your target audience.
Give your social media followers a glimpse into your events, products, and services. These posts make your audience feel like part of your team. They promote engagement and can help you spark conversation.
1. Pay-Per-Click (PPC) Marketing
Social PPC is a type of digital advertising that focuses on social media placement. Ads are targeted to meet the needs of specific demographic groups. They address specific interests and typically appear in users' feeds or timelines. Goal-based metrics and user engagement are used as measures of success.
Think of social PPC as a display rather than search advertising. The advertiser, therefore, determines who will see different ads and when they will see them. The ads aren't directed by users and their search terms.
Social PPC can create better engagement with users than search advertising. It is great for brand awareness and driving traffic.
Consider implementing PPC as part of a broader campaign and not on its own. Using the right pay-per-click management software and pay-per-click management agency will help you reap high rewards.
A reliable PPC agency knows how to measure social PPC campaigns. It can help you measure the number of leads, CPA, and revenue amount. Measuring the success of your campaign also helps you set goals for engagement with your landing page. It helps you establish additional actions other than a way to generate leads and sales. They may include fans, likes, and followers.
2. Inject Some Happiness Into Your Content
Your social media content is serious business. However, it should have some happiness. Everyone likes to see some happy news on their timeline. Share content that portrays good times and some optimism. You can inject happiness into your social media content by using emojis, funny videos, cute photos, and animations.
If your posts have a high emotional value, your audience can easily connect with them. Posts with human emotions are shared widely. Happiness is one of the most contagious human emotions.
Consider sharing photos of your business success, members of your team sharing happy moments, and spending time with your followers. It is fun and great for connecting with your social media audience.
3. Go Live More
Did you know that five billion videos are played on YouTube every day? This is an indication that people enjoy video content. When trying to improve engagement on social media, go live more.
Live videos help you connect with your audience. They boost your brand visibility and give your business a human feel. 80 percent of social media users would rather watch live videos than read blogs. 82 percent of them would rather watch live videos than read posts on social media.
Facebook Live is the most popular social media platform for live streaming. Consider including it in your social media marketing strategy. Since live videos appear on top of your news feed, they promote brand visibility.
Use your live videos to introduce new products, give your target audience a feel of behind-the-scenes processes, and answer questions.
4. Use Open Graph Tags On Facebook
Google relies on the schema markup to learn how content on the web is organized. Facebook relies on the Open Graph Protocol. It displays content in an organized and structured way. Mastering the protocol could give you a significant advantage. It could improve engagement on your Facebook posts and improve their distribution.
Open graph protocols integrate any web page into a social graph, you can use Facebook as your social circle or graph. By improving integration between your site and Facebook page, you can create rich medial objects for social graphs.
5. Different Content for Different Channels
Avoid sharing the same content on all your social media platforms. All channels are unique and have different ways of presenting content. Users on Instagram, for example, prefer pictures over text. On Facebook, however, you should balance the two.
Take some time and adapt your content to the needs of your audience. On LinkedIn, it would be best to share formal and matter-of-fact content. On Twitter, your audience will prefer trending updates.
Conclusion
If your business runs on a tight budget, you want to take advantage of all the marketing hacks you can find. The marketing department takes up a huge chunk of your budget, and you'd be wise to take advantage of social media marketing. Whether you run a big or small business, take advantage of the above tips to grab your audience's attention.