Canadian banks/ financial institutions are personalizing solutions depending upon their customer's needs and wants. The introduction of debit and credit cards just pushed them to research and launch targeted and purpose-centric services and products.
Today, potential cardholders have options to pick, from basic credit cards to best Canadian business credit cards, and from secured credit cards to best student credit cards in Canada!
Every Canadian citizen is an owner of at least 2 credit cards, on an average.
Business Credit Card
As the name shows, a business credit card is meant to simplify business expenses. Its perks and functionalities are planned specifically keeping the business's necessities in consideration. The credit score of your business decides the eligible credit limit.
Moreover, it also helps an easier record keeping of your business.
Who can have a Business Credit Card?
Your business doesn't have to have an outlet or employees to qualify for a business credit card, but a good credit score.
1. Who can have a Business Credit Card?
Your business doesn't have to have an outlet or employees to qualify for a business credit card, but a good credit score.
The above-mentioned businesses can apply for a business credit card.
Business Credit Card vs. Personal Credit Card
Some key differences between the two are:
| | |
| --- | --- |
| Personal Credit Cards | Business Credit Cards |
| Credit limits are lower. | As business expenses are higher, the credit limits of business credit cards are also higher. |
| Personal credit card companies don't offer bookkeeping services. | At the year end, some business card issuers issue your business's spending reports. |
| Personal credit card bonuses are relevant to personal expenses e.g. travel, grocery, | Business card bonuses are applicable on online ads campaign, office supplies, etc. (bonuses differ depending upon the type of business card purchased) |
| Card issuers check personal credit history. | Card issuers check business credit history. |
Furthermore, some business cards offer employee cards and discounts on buying equipment. In addition, applying for a business card for your startup helps keep personal and business expenses separate.
Also, since business expenses are high – business cards prevent burning your personal credit card limits.
As the world is gradually healing from the pandemic, increased business purchases have boosted growth in business credit cards in America and Canada.
Why Own a Business Credit Card?
Let's dig deeper into business credit card benefits:
Business Credit 
Responsible handling of a business credit helps you build a good credit score. In return, a good credit score displays your business as a creditworthy and trustworthy borrower in the eyes of lending institutions.
In contrast, a bad credit score is directly proportional to:
High interest rates
Lesser negotiation power
Your loan request might get rejected
If you are just starting out, borrowing money and returning responsible helps you build a credit history to ease business financing in the future.
2. Valued Card Perks 
Different cards have different rewards to offer, and this is dependent on the card type you selected. This selection is reliant on your business expenditures. For instance, if your employees don't need to travel for work – a business card with travel benefits is of no use to you.
Just like student credit card facilities are designed keeping their lifestyle in mind, the following are some business card perks keeping the business lifestyle under consideration: (perks are some of the primary things you look for in a business credit card, in addition to interest rate, fees, etc.)
Cash backs
Warranties on selected purchases
Travel rewards
3. High Credit Cap 
The credit limits of personal credit cards are set depending upon the nature of personal expenses: grocery, appliances, shopping, etc.
However, since business expense amounts are larger, the credit caps are also high. Card issuing companies also ease the repayments terms (e.g. longer repayment duration, interest-free repayments, etc.).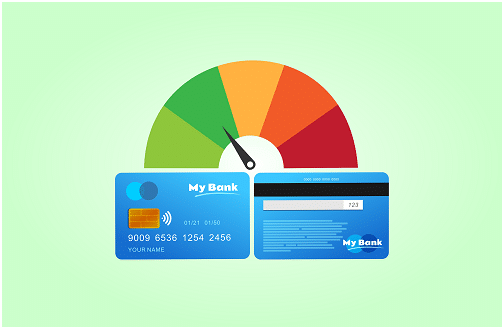 Business credit score also decides what credit limit your business qualifies for!
4. Separation Between Personal and Business Expenses 
A very big mistake any small business owner can do is to utilize a personal credit card for business expenses. Because, after a year, it would be quite hard for you to different personal and company expenditures – leaving you in distress in the tax season.
On the other hand, if you own a business credit card, not only there would be a clear distinction between these disbursements, but also your personal credit rating won't be affected by your business expenses.
5. Healthy Cash Flows 
Some of the best business credit cards in Canada are BMO CashBack Business Mastercard, MariottBonvoy Business American Express Card, American Express Business Edge Card, etc. (2021)
A separate business credit card makes it convenient to keep an eye on the business's relevant cash inflows and outflows.
Real vs. projected results
This clearer picture helps the company team in deciding whether (actually incurred) revenues and expenses are parallel to the projections. If not, they can strategize accordingly.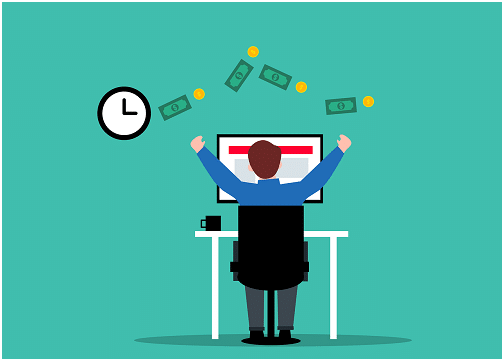 Business savings (in a business card account) are also relief if any emergency shows up. This way, instead of stressing over calculating savings – employees' efforts are directed towards tackling the emergency wisely.
6. Access to Capital 
A new venture without any credit history is less likely to qualify for a loan. In contrast, applying for a business credit card helps you access a revolving line of credit to pay for early business operations.
7. Control Employee Spending 
Instead of blindly handing over your credit card to employees for business expenses, business credit cards now enable you to observe what they are spending.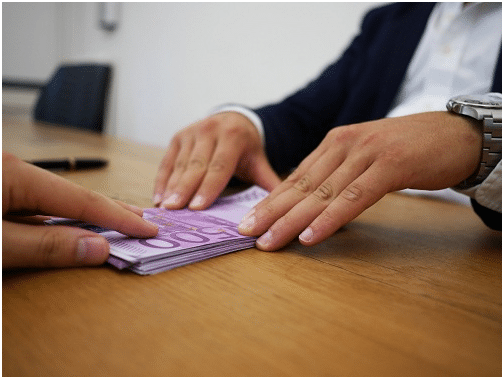 You may also set spending limits which further help keep buys under check!
What to Look for in a Business Credit Card?
Signup Bonuses
Benefits and Perks
Is the Value Worth the Fee?
Customer Support
Signup Bonuses
Whenever you sign up for a business credit card, you can qualify for signing up by making certain sorts of purchases over certain periods of time. E.g. you may qualify for a signup bonus if you spend $1,000 in the first month.
This bonus can be in terms of points or it could be in terms of cash backs. The sign bonus points can later be redeemed to make the purchases.
Benefits and Perks
Offered perks and benefits can be slightly different among card issuing competitors. You would be selecting the one whose perks are relevant to your business lifestyle.
Cashbacks and 0% APR (Annual Percentage Rate) discounted travels are some examples of business credit card perks.
This means that you would qualify for a 0% interest rate for a set period of time. This time period usually stretched between six months to twenty-one months.
Is the Value Worth the Fee?
Are the rewards and bonuses more profitable than the monthly/ yearly card fee? If so, the fee is worth it otherwise not!
You would not want to pay a bigger sum for perks that are offered by any other competitor at lower charges, right?
Customer Support
You should ensure whether your favorite business credit card company lends friendly and professional customer support or not. Technical difficulties can occur sometimes, so a responsive and active customer representative can resolve the situation better.
How to Pick a Business Credit Card?
While choosing one, consider these factors:
What actually is a Business Credit Card?
You don't have to have a registered business
It is not compulsory that your business is either registered or incorporated, to be eligible for a business credit card.
In 2020, 21% companies got funded via business credit cards.
Partnerships, sole owners, freelancers can apply for a business card. To apply for lavish business cards (with greater perks and facilities), an EIN may be helpful.
They've got business-relevant perks
The business card perks suit the business lifestyle. There is a large number of card options to choose from. Cash backs, signup bonuses, APRs, gift cards, and reward points are some very useful business-specific perks.
Calls for more info than personal cards
EIN, business name, SSN, annual income, and revenue, etc. is the required info typically.
While applying for business credit cards, you provide more information as compared to personal credit cards. Your personal credit score and personal credit history are also judged to determine your reliability to return the borrowed money.
Special Payment Terms
Some business cards also offer friendly payment terms to befriend business purchases. For example, you can purchase big equipment as a business owner with your business credit card. Some payment terms allow to repay over an elongated period and sometimes interest-free, and sometimes both.
To be sure, you should inquire about payment terms before signing up for a credit card.
Credit Limits
As business purchases are more costly than personal ones, credit limits are higher. Your credit history may also be a deciding factor of the credit cap you qualify for!
While personal credit cardholders have zero liability, business credit cardholders have two types of debt liability:
| | |
| --- | --- |
| Joint and Several Liability | If the repayments are not made, both cardholder and business is liable for debt in case of joint and several liability. |
| Commercial Liability | If the repayments are not made, the creditor can reach out corps/ large business setups and not the individuals if corporations own corporate cards. |
Different from Personal Credit
Business loan repayment behaviors decide the business credit. Bills, credit utilization, personal loan repayment behaviors, etc. decide personal credit. Former signifies whether a business is responsible enough to pay back business loans in time.
What is my Personal Credit Situation?
Large businesses qualify for the business/ corporate cards depending upon the health of their credit score.
In contrast, small businesses can apply for a business card based on their personal credit score. This means that if we misuse/ mishandle this business card, it will adversely affect our personal credit score.
If the personal credit score of a small business owner is weak, the following are some ways to improve, and qualify for the most suitable business card:
What Business Credit Card Benefits Do I Need?
While choosing a business credit card company and type, compare the perks/ benefits thus offered in addition to reward points. Following are some of the many business card benefits:
To ease data management, some business card issuers offer account management tools for easier administration of business expenses.
Purchase protections: extended warranty insurances like travel insurance, mobile device protection
What are my Business Expenditures?
To narrow down the relevant rewards, you would have to discover the types of expenses your business makes. You can prioritize these expenses, and it would help you decide upon which business card rewards you require most:
Do I or my employees need to fly a lot to meet potential clients or attend meetings? If so, I would need a card with travel rewards.
Do I need to make a big equipment purchase? If so, I would have to find out a card with a low APR.
The purchase volume of business credit cards is estimated to hot $680 billion mark in 2022.
Credit Card Costs and Fees
You also need to do a cost-benefit analysis. Penalty fees, annual fees, transaction fees, and interest rates are several costs associated with owning a business credit card. 
FAQs
What is the most important factor when choosing a business credit card?
Some of the most significant factors to consider are:
Annual fee
Rewards
Payment terms
Interest rate
Credit cap
Is getting a business credit card difficult?
It depends! No, if you have a fine credit history. And yes, if you have a poor credit score. There are several ways you can improve your credit score so that you can own a good business credit card.
What credit score is needed for a business credit card?
A small business owner can qualify for a high-quality business credit card with a 670 or higher credit score.
What is bad debt for business?
When business credit repayment is considered uncollectible, it is called bad debt.
How can your business credit card be stolen?
Skimming, card-not-present fraud, and cloning are some of the many ways business cards are stolen.
What to do if your business credit card is stolen?
If the card is stolen, first lock it to stop any further damage. Second, report this fraud to relevant agencies e.g. Experian or Equifax.