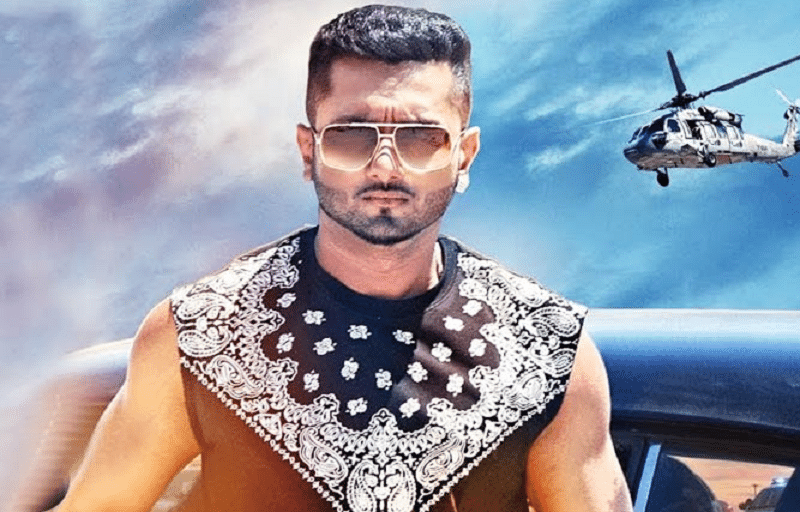 In 2014, Yo Yo Honey Singh faced a challenging phase in his career due to health issues and personal obstacles. This article will delve into the events surrounding his life during that year and his triumphant return to the music industry.
The Difficulties in 2014
In 2014, Yo Yo Honey Singh, the popular Indian music producer, rapper, and singer, encountered a series of significant challenges. At the time, he was deeply involved in various projects, including a tour with Bollywood superstar Shah Rukh Khan and hosting a television show named "Raw Star." However, amidst his busy schedule, he began to notice troubling signs related to his mental health, eventually leading to the diagnosis of bipolar disorder.
Recognizing the gravity of his mental health condition, Honey Singh made a courageous decision. Despite the potential legal ramifications stemming from his commitments, he chose to take a hiatus to prioritize his well-being. This break, which spanned five years, was a pivotal moment in his life, yet it came with its own set of difficulties.
Upon his return to the music scene, Honey Singh faced criticism from some of his fans who noted significant changes in his appearance. This backlash added another layer of complexity to his comeback journey.
The Path to Resurgence
Despite the initial challenges, Yo Yo Honey Singh was determined to rebuild his career, not just as a playback singer but as a versatile artist. He had already made significant contributions to the world of rap music in both Hindi and Punjabi, and he aspired to achieve even greater personal success.
Empowered by his loyal fan base, who remained steadfast throughout his hiatus, Honey Singh embarked on the arduous journey of reclaiming his stardom. His return was marked by a mixture of struggles and successes, a testament to his resilience and dedication to his craft.
Where is Yo Yo Honey Singh Now?
Intriguingly, Yo Yo Honey Singh managed to overcome the hurdles that had beset him in 2014. His triumphant return to the music industry showcased his unwavering determination and passion for his art. After addressing his health concerns during his hiatus, Honey Singh re-entered the music scene with renewed vigor.
He released an album titled "Honey 3.0" and made a comeback in the film industry, contributing to the soundtracks of movies such as "Bhool Bhulaiyaa 2" and "Selfiee." However, this resurgence was not without its share of controversies and discussions, particularly regarding interactions and comments from fellow rappers like Badshah and Raftaar.
Yet, Honey Singh persevered, working diligently to regain his former glory. His journey may have been fraught with challenges, but he remained steadfast in his pursuit of musical excellence and reconnection with the fans who had supported him throughout his turbulent times.
Will Honey Singh Make a Comeback?
Absolutely. Honey Singh is committed to making a resounding comeback in the music industry. Although he faced health issues and personal challenges in 2014 that forced him to take a hiatus, he has since overcome these obstacles. Recent interactions between him and fellow rappers like Badshah and Raftaar have sparked speculation about his return.
With the release of "Honey 3.0" and his contributions to notable film soundtracks, Honey Singh is actively working towards regaining his stardom. Despite criticisms regarding his changed appearance, he remains undeterred in his pursuit of musical excellence. His loyal fan base continues to stand by him as he strives to re-establish himself in the dynamic world of music.
#KuleyKuley ft. #YoYoHoneySingh and #ApacheIndian!
Song out now#ZeeMusicOriginals @asliyoyo #ApacheIndian @rdmmedia @rajdeepmayer #RohitChhabra @anuragbedi #Honey3.0#reggae #reggaemusic #oldskool #YoYoHoneySingh pic.twitter.com/ST6qmx2kz0

— Yo Yo Honey Singh (@asliyoyo) September 15, 2023
Who is Honey Singh?
Hirdesh Singh, professionally known as Yo Yo Honey Singh or simply Honey Singh, is a prominent figure in the Indian music industry. His journey in the world of music began in 2003 when he started as a session and recording artist. Over time, he transitioned into a highly successful producer of bhangra and hip-hop music, particularly within the Punjabi music scene.
As his skills continued to evolve, Honey Singh's popularity soared. He achieved tremendous success with his songs, ultimately expanding his horizons to create music for Bollywood films. His ability to craft catchy tunes and his versatility made him a sought-after artist in both Punjabi and Bollywood music.
| | |
| --- | --- |
| Full Name | Hirdesh Singh (Yo Yo Honey Singh) |
| Date of Birth | March 15, 1983 |
| Place of Birth | Karampura, New Delhi, India |
| Education | Guru Nanak Public School, Punjabi Bagh, North West Delhi |
| Career | Music Producer, Rapper, Singer, Actor |
Honey Singh's Age
As of 2023, Honey Singh is 40 years old. Born on March 15, 1983, in Karampura, New Delhi, he hails from a Sikh Punjabi family. His mother, Bhupinder Kaur, is from Hoshiarpur, Punjab, while his father, Sardaar Sarabjit Singh, a refugee, settled in New Delhi. Honey Singh also has a sister named Sneha Singh.
He received his education at Guru Nanak Public School in the Punjabi Bagh area of North West Delhi. His background reflects his Punjabi heritage and the multicultural essence of New Delhi, where he was raised.
Honey Singh's Diverse Career
Honey Singh's career spans both music and acting. In the music realm, he is celebrated for his singing in Punjabi and Hindi. His 2011 Punjabi album, "International Villager," featured the hit track "Gabru," which soared to the top of Asian music charts. He gained fame through performances at various college festivals and hits like "Lak 28 Kudi Da."
Honey Singh also made a significant impact in Bollywood, earning substantial fees for contributing to movies such as "Cocktail" and "Mastan." His songs "Brown Rang" and "High Heels" were massive hits, dominating YouTube's trending videos list in 2012. In the realm of acting, he made his debut in Punjabi cinema with "Mirza – The Untold Story" in 2012, earning the PTC Punjabi Film Award for Best Male Debut.
Throughout his career, Honey Singh's contributions to both music and film have been substantial, cementing his status as a multifaceted talent in the Indian entertainment industry.
FAQs about What Happened to Yo Yo Honey Singh in 2014?
1. What challenges did Honey Singh face in 2014?
In 2014, Honey Singh faced health problems and exhibited symptoms of bipolar disorder, which necessitated a break in his career.
2. Did Yo Yo Honey Singh make a successful comeback to the music industry?
Yes, Honey Singh successfully overcame his challenges and made a triumphant return to the music industry after his hiatus.
3. Who is Yo Yo Honey Singh?
Yo Yo Honey Singh is a renowned Indian music producer, rapper, and singer known for his significant contributions to the music and film industry, particularly in Punjabi and Bollywood music.
4. Has Honey Singh ventured into acting as well?
Yes, Honey Singh has ventured into acting, making his debut in both Punjabi and Bollywood films. He received awards for his acting in Punjabi cinema.
5. How did Honey Singh manage his comeback after facing health problems?
Honey Singh took a break from his career to address his health concerns and returned to the music industry after overcoming his challenges.