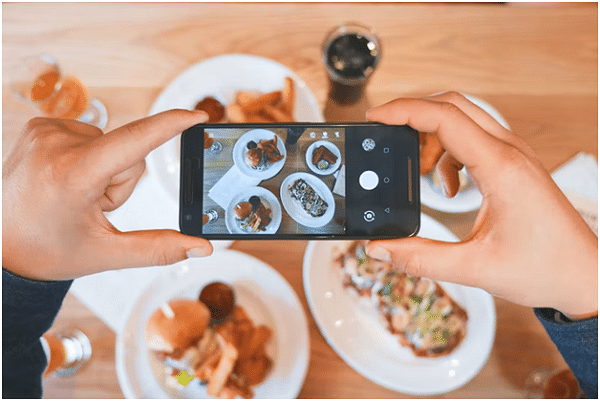 The food industry is ever-growing! It seems like everyone knows how to run a restaurant (or so they would like to think). But this way or that, the competition's on the rise, which means that you need to step up your game. And what better way to promote your restaurant than on one of the biggest image-sharing apps on social media. Yes, I'm talking about Instagram and the world of opportunity that it holds for your restaurant business.
Here are some of the most effective strategies for restaurant promotion on Instagram:
Bring on the Posts
It's true, the most aesthetic accounts are the ones that stand out on Instagram, and nothing could be truer for a restaurant business. After all, we eat with our eyes before our mouths, and it's only the restaurants with the best-looking posts that are going to come out on top.
Make sure to create posts that reflect your restaurant's brand and mirror what a customer could expect to see in real life. A great tip for getting just the right posts is by using Instagram post templates to sell your dining experience, and keep your account on theme. Not only do PosterMyWall templates give you complete creative freedom, but it's also budget friendly. So it's really a win-win situation when it comes to restaurant business promotion.
Beat the Algorithm
Like all things social media, Instagram runs on an algorithm. This means that the way an account on the platform performs is based on a number of things, all of which combine to decide where it lies in the Instagram algorithm. Simple tips to staying on top of the algorithm are to post regularly – a couple of times a week should be good – make use of trending but relevant hashtags, and include SEO optimized captions.
Once you start incorporating these elements into your restaurant business' Instagram account, your page will be more visible, helping it reach a greater number of users. Now that's a promotion win!
Partner Up!
Instagram is all about collaborations, and there's a world of partnerships out there for restaurant businesses. Look towards collaborating with leading local food bloggers or influencers as these accounts often have a sizeable following of 'foodies' – all of which can be potential customers for your restaurant.
You can hold giveaways, invite bloggers to try out your restaurant and give reviews, or offer special discounts. Whatever route you decide to take, collaborating with Instagram personalities will expand your customer base to your collaborating partner's followers, amping up your restaurant's exposure.
Menu, Menu, Where'd it Go?
Imagine walking into a clothing store and not seeing the clothes on display. You'd be disappointed, right? Probably never to return. Well, the same happens when potential customers head onto a restaurant's Instagram page and fail to find its menu. Having a dedicated section of your Instagram page – preferably a story highlight – reserved for your restaurant's menu will not only draw viewers but will also get people talking about your restaurant.
It'll increase your restaurant's reach as your menu is shared between users, and there's a good chance that you can end up on the Instagram explore page, opening your restaurant up to a whole new clientele.
And of course, it's always a good idea to pay attention to detail and presentation – doesn't matter if you're not the artsy type, simply try out one of the many menu templates available on PosterMyWall. Designing will be like a walk in the park, and that's coming from someone who couldn't design for life!
Pay Up!
Of course, there's nothing quite like a paid social media promotion. Instagram gives business accounts the option to apply paid promotions to their posts and stories, making them visible to users that fit the selected demographic.
You can use the paid feature to target customers in your area by making use of the location feature, increasing your ROI for the amount invested. This is a particularly useful promotion strategy to use during periods when business is cold or when your other Instagram promotion tactics are not showing the same results – take it as a little booster that will revamp the system!
And that's about all you need to become a whiz at the Instagram restaurant promotion game. Simply make these practices a part of your Instagram activities, and soon you'll see the traffic shooting and the followers increasing on your business page – it'll all be worth it!