There's always that one woman. She's impossibly chic and stylish and she's always wearing the best outfit in the room. She's not the woman who has everything because she doesn't want everything, only the best. She is the source of your style inspiration and it's also incredibly difficult to buy gifts for her.
Does this ring any bells? Even if a particular person doesn't come to mind after reading that, you can probably identify with the widespread struggle of buying gifts for certain women. It's not because you're a bad gift giver, but rather because some ladies have a very particular and defined sense of style, which is part of what makes them who they are. Nevertheless, it's good to have some inspiration on hand for when you might need to shower them with some form of a gift. Here are seven gift ideas for stylish women you've probably never thought of.
1. Lingerie: If you're close friends with a particularly stylish lady, she'll know the importance of wearing nice undergarments. Not only is it an instant confidence-booster, but it's also fun to give to a gal pal before important events like her wedding day. If you're looking to celebrate a stylish friend and need a creative gift idea, consider giving her a sexy bra or even a silky pajama set to make her feel fabulous.
2. A Funky Home Decor Item: If you're familiar with her home decor aesthetic, go for a fun or memorable piece that she'll want to keep forever. This might come in the form of a special piece of crystal, an accent mirror or a statement candle. If you're looking for something a bit more rustic or unique, scour your local antique stores for a retro piece that is unlike anything else she has.
3. Local Wares: Women with great taste generally like to learn about hidden treasures and products made by those within their own community. From fresh produce to textiles and just about everything in between, locally-made goods always make a great gift. Gifts like these are thoughtful and she'll never forget that you're the one who gave it to her.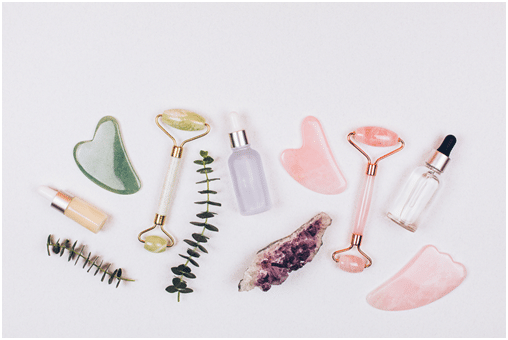 4. The Newest Skincare Tool: If she loves makeup and skincare, do a bit of research and learn about the latest and greatest in the world of beauty. While specific makeup products or skin creams might be a little hard to nail, a nice alternative is to go with a skincare tool. This way, you won't have to worry about getting the wrong shade or ingredient. Look into eye massagers, gua sha tools and the like to get a feel for what's on the market.
5. A Gift From Her Favorite Store: It shows thoughtfulness if you take the time to find out where she shops, even if you don't have the same style. With any luck, a store associate will know her and will be able to help you pick out the perfect gift. Whether it's a pair of shoes she's been eyeing or a pair of leggings from her favorite shapewear brand, you're sure to get some bonus points for going the extra mile.
6. Something Cozy: A good mindset to have when shopping for a gift is to look for something the woman might not normally buy for themselves. This makes the surprise that much more fun for you as the giver because you know it's something she really wants but she doesn't necessarily need. In any case, whether it's necessary or not, a cozy piece of clothing could be just the thing for her. Browse pillowy-soft loungewear and sleep sets to get a feel for what's out there and then make a decision based on her style and the colors she normally wears.
7. Coffee Table Book: Whether it's for her office or her living room, a unique coffee table book is a great option, especially when you're dealing with a time crunch. If this is the case, head to your local bookstore and choose a coffee table book that looks great from the outside (the only time you should judge a book by its cover) and also reflects on a subject in which she is interested. Some ideas include searching for a book about her favorite fashion designer or artist, general style books, photography or a similar topic.
The thought you put into a gift is what counts the most. The chic women in your life are sure to love their gift no matter what!