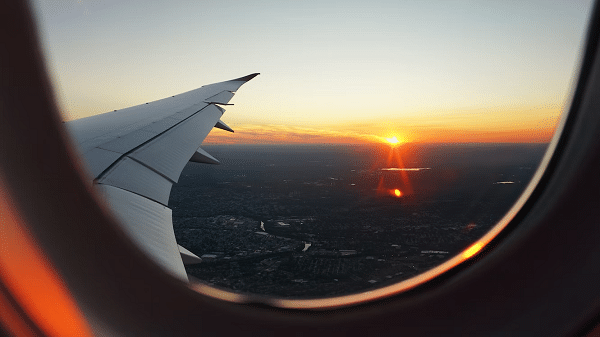 Travel is usually associated with big expenses. But if you know some tricks, you can significantly reduce costs, and even a long trip will not hit your pocket.
Let's dive in some life hacks on how to save money while traveling without sacrificing your impressions.
#1.Try renting
First, we are talking about transport. You can rent both bicycles and cars in the destination country if you have a license. With a rented car, you will save money on a taxi, especially if you have a long route planned, and you will also be able to easily stop and enjoy the beauties without being tied to a meter and time. Renting companies are usually not difficult to find, and the car comes out much cheaper than you might imagine. Even luxury car rental in Dubai can be afforded by a huge number of people, because the rental prices are very reasonable.
In addition to transportation, rent accommodation with other travelers or families. It's called guesthousing. Local residents rent you a room for the duration of the trip, and you share the bathroom, toilet and kitchen with the owners. This housing option is cheaper than renting an entire apartment.
#2. Visit attractions as a set
If possible, visit local travel agencies and take tourist cards. Sometimes with such cards you can go somewhere for free or get a good discount on museums, public transport, restaurants, etc. You can save up to $100 by purchasing a Paris museum pass, for example! This opportunity is available in many large cities, use it.
#3. Never eat in a tourist area while traveling
Obviously, the food there will be 2 times more expensive and less tasty. For some reason, this obvious advice is most often forgotten. Just walk 2-3 quarters in any direction and you will find a great restaurant with more affordable prices.
Better yet, cook yourself. The local population is far away from going to restaurants every day, and you don't have to. Better go to the supermarket and cook your own food. If you don't have a separate kitchen where you are located, then buy ingredients for sandwiches and go to the park for a picnic.
#4. Buy a sim card
Abroad, and especially in Europe, free Wi-Fi is a rarity. So don't count on it. It is better to buy a SIM card from a local telecom operator, just to have access to the Internet. Contacting relatives and friends through instant messengers or social networks will be much cheaper and more convenient than a call in roaming. You can also purchase a SIM card in advance with home delivery.
#5. Watch vlogs and read bloggers' guides
To save on excursions, you can explore interesting places on the Internet in advance. There are thousands of free travel materials on the Internet (including YouTube) – explore as many posts, articles and videos about your destination as possible. So, you will know no less than a paid guide.
#6. Explore the city with the locals
If you are a couch surfer, your host will probably give you a few hours to show you around the city. It's free and often even better than excursions – a local resident will tell you about the real life of the city and show non-tourist places.
#7. Find out the best way to pay
Find out in advance which payment method is the cheapest in your destination country. This can be obtained from the bank and on the Internet. In many states it is better to pay in cash rather than by card. In other cases, for example, it is better to use MasterCard for euros, and Visa for US dollars.
#8. Travel together
A universal way to save money is to travel in a big company. If there are a lot of tourists, you can share the cost of housing, meals, visiting excursions, transport, and so on. Plus, traveling with a group is more fun!
As you plan your next trip abroad, keep these tips in mind. Travel doesn't have to be expensive. It should be light, inexpensive, and most importantly, fun.