Traders are different from investors. Traders mostly rely on high-frequency tradings that are placed and closed in a single day. The stocks that traders choose to trade on are volatile and move a lot more than the stocks investors choose for their long-term investment. As their fundamentals vary, the requirements do too. Here are 9 such software that would make trading easier for you in 2022.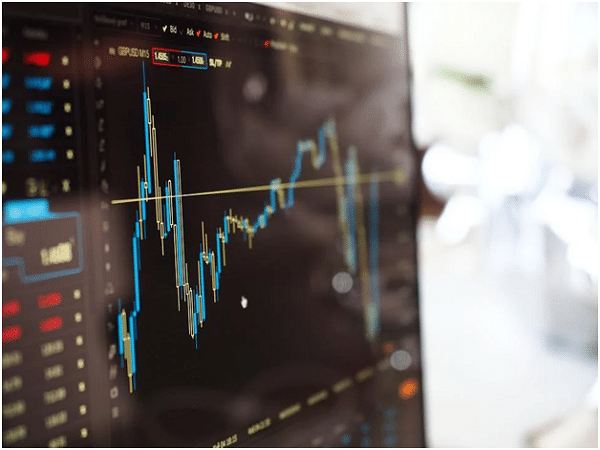 1. CenterPoint Securities
Centerpoint Securities offer high frequency and momentum traders an edge through its direct market access and powerful trading analysis software. The customer service team is experienced enough to handle most problems. In addition, the trading software is powerful enough to offer advanced charting, order routing, and order management. You can set custom alerts for each trade.
While managing a large portfolio, CenterPoint shows all the details that you need. From average price to order details, everything can be accessed from the portfolio page itself. The trading platform also offers a massive short inventory that you can use to invest.
2. E*Trade
E*Trade is a powerful trading analysis software that has been the choice of many traders in recent times. The extensive technical research option it offers is unparalleled. The support and resistance lines that you need to draw yourself are displayed to you automatically.
This trading platform also shows expected price moves, historical movies that are similar to the present, and many such data that is used by veteran traders to complete profitable trades. Risk/reward probability for options trading is also quite helpful to understand how the market may move. E*Trade also supports 145+ chart studies that will help you get a better view of the market.
3. Trade Ideas
Trade Ideas leverage AI technology to assess probabilities and place orders for you. As volatile as today's markets are, AI implementations help subscribers have an edge over the average trader. With $0 commission trading, automated order placing, and efficient backtracking, Trade Ideas has become a market leader in AI trading.
The trading software also offers simulated trading that helps beginner investors gain confidence in the product before they invest any real money. And if you are a seasoned trader, Trade Ideas also have features like suggested entry and exit signals, price alerts, and risk assessment to help you be on top.
4. Interactive Brokers
Interactive Brokers arguably are the most popular trading analysis software out there. Their low commission rate across stocks, options, and futures present an opportunity for beginners traders to taste success in stock markets.
The TWS Mosaic platform offered by Interactive Brokers is packed with extensive features like live quoting, technical research, and analysis tools all in one single application. The portfolio window lets you get a sneak peek over the account summary and order status of the current holdings. You can also monitor live orders from the portfolio window itself. You can also implement a premium newswire on the platform to get the latest updates on the markets in real-time.
5. TD Ameritrade
The trading analysis software offered by TD Ameritrade is Thinkorswim, which helps you analyze your trading decisions with real-time market news, technical data, and fundamental data; and place orders at a 0% commission fee. The platform is available on every OS as a web platform and mobile app.
TD Ameritrade lets you manage your risks through their proprietary 24/5 trading feature for select ETFs. Their customer care team is also available around the clock to answer any issue that you may stumble upon while trading. With economic data, earning tools, and options statistics, you can make informed trades without being worried.
6. Fidelity
Fidelity offers something that not many platforms do, which is fractional share trading. If you don't have the finances to get started, you can get a fraction of their shares and start investing. Suppose you want to trade on a $2000 share of XYZ technicals, but don't have money to invest. You can spend $200 to buy a fraction of their stocks without sacrificing profitability.
In addition to that, Fidelity has a $0 commission charge for US traders. Their web and mobile platforms offer technical tools that rival the most prominent players in the market. Real-time news and portfolio management are also available within the platform for you to leverage on.
Your losses are safe with FIdelity through trailing stop-loss orders and conditional orders. Apart from this, your profits are maximized with a short-selling feature.
7. Charles Schwab
Charles Schwab offers multiple trading analysis software on its website. Which are all very capable of satisfying the needs of a beginner trader. However, their premium offering StreetSmart Edge is considered the most customizable platform available. It's made available to traders through web applications and mobile apps.
Schwab is developed to offer efficiency and quick order placing. As traders are mostly more engaged in daily trading than investors, building a platform that lets them execute orders before the market moves is the highest priority.
The charting tools, navigability, and advanced features like multiple securities trading have made StreetSmart a valued addition in the trading marketplace.
8. TradeStation
The award-winning TradeStation platform is an advanced trading platform that is designed to help professionals do more with their trading accounts. The features TradeStation offers are extensive and often overwhelming for beginners. Fully customizable charting, dynamic market scanning, backtesting capabilities, and many more features are implemented in the TradeStation platform.
RadarScreen is a proprietary solution of TradeStation that scans the market to present 1000 potential stocks that you may want to look at. But you can also customize the criteria to let RadarScreen work on your behalf. TradeStation also lets you play on simulated trading mode to gain confidence before starting to trade with real money.
TradeStation is available in web applications, desktop software, and mobile applications.
9. Webull
Webull is a user-friendly trading analysis software that's fully operable from a desktop environment. The charting capabilities of Webull are something out of the world. The clean UI to add stocks to your watchlist and draw charts that tell you the stories of a stock is great to have.
Weibull allows you to short stocks and place stop-loss orders in case something goes wrong. And the best part of it all is that Webull offers all these functionalities within their mobile app too. By offering an easy-to-use platform, Webull tries to bridge the gap between the accessibility of features for beginner and pro traders.
The Bottom Line
These 9 trading softwares will give you a better perspective of the stock market in addition to keeping your trading profitable. The extensive features that these platforms offer are unparalleled and are quite useful for anyone either starting or having years of experience in stock trading.