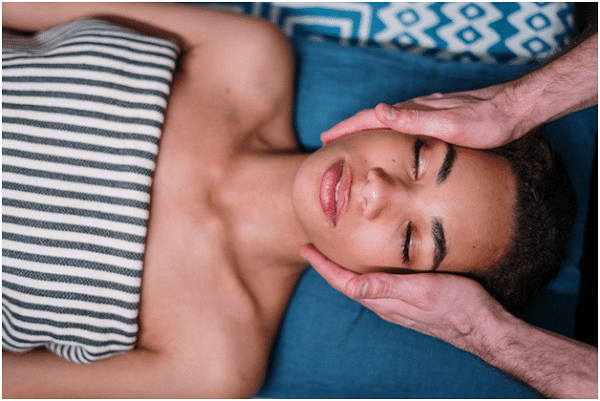 It's a great tradition to exchange gifts on special occasions and events. You can get your loved ones skincare products or decoration pieces to make their day a little more special. These gifts help you express your concern and love for others. However, a gift becomes even more special when it is according to another person's needs and wants.
Instead of opting for cliché options, you can gift something meaningful to your friends and family. Especially for people working as estheticians or beauticians, there is a long list of items which will bring a smile to their face. With thousands of estheticians in every state, the need for well-thought gifts increases even more. So think out of the box and get something different this holiday season.
Unique Gift Ideas for Cosmetology Specialists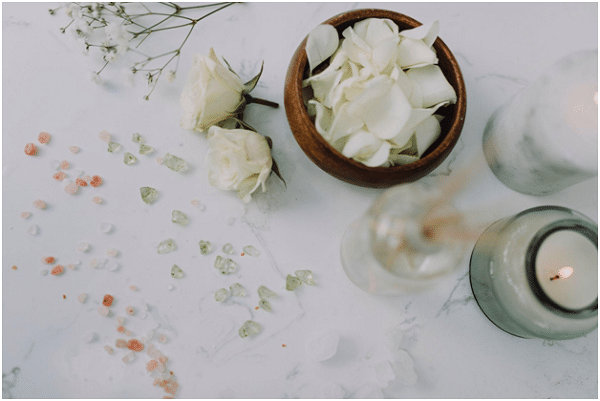 It's not an easy job to become a professional cosmetologist or an esthetician. Individuals work day and night to clear their esthetician state board exam. They even take the help of various esthetician practice tests to ensure better results. After such efforts, these professionals deserve appreciation. And the best way to show your support is by gifting them something special.
After such efforts, these professionals deserve appreciation. And the best way to show your support is by gifting them something special.
Here is a list of amazing gift ideas that are loved by every new and old esthetician. You can give these gifts as a graduation present or on a special occasion.
A Spa Day
We all know how hard an esthetician works before and after passing the esthetician practice test. Therefore, they get stressed out and need some instant relief. Well, what could be a better source of relief other than a relaxing spa day ?
Your friends will love your gift. They finally have some time to spend for themselves after countless days of focusing on their examinations. Their eyes and brain would be exhausted—a spa will do wonders for them.
Even people practicing in salons need a few days off from work. After all, a medical esthetician spends several hours on a client's skincare routine, providing them with hair care and making them relax. Aestheticians also need pampering and care. Therefore, gift them a few spa day vouchers to make their day.
Colorful Notebooks
Clearing an esthetician state board exam or an esthetician practical exam isn't the end of your learning journey. Throughout their life, professionals in this industry learn new things. These points go in diaries and copies, along with client details.
One can write down appointments, customer details, and much more within a tiny notebook. It's the perfect assistant for a skincare services provider. Thus, a shiny notebook is an amazing gift for a skincare specialist.
Beauticians can even write down hare care tips or about how to take care of wavy hair. These things might seem insignificant to an outsider, but aestheticians value such details. These details are the building blocks of their profession. Not taking notice of these details will affect the quality of their service. As such, journals and tiny notebooks are always a welcome gift for estheticians. you can buy personalized journals bulk for your stock or you can sell some online.
A 52-Week Planner
Most students use a planner for passing the esthetician state board exam. Some collect esthetician exam study guide pdfs and much more. Such people like to plan, and for them, a 52-week planner is an ideal gift.
Whether someone owns a salon or works at another person's place, she can use the planner to stay organized.
A Funky Esthetician Practice Test Passing T-shirt
Do you know how long it takes to become an esthetician? Well, here's the thing, you need to dedicate at least a year or two to a career in cosmetology. Moreover, you will need to clear an esthetician state board practice test-2 and much more to attain a license.
If your friend or dear one recently passed all of their tests, celebrate it with a custom-made esthetician practice test passing T-shirt. It might sound crazy, but it's a great idea. Want to know the best part? It will serve as a memory for the good old times.
Cosmetology Books
Another great gift idea for these hardworking estheticians is a cosmetology book. It has loads of information on timeless skincare, which helps skin care specialists grow in their field. Gift them the Skincare Bible or a beauty industry survival guide. Such books are always a delight to read for professionals.
An Esthetician-Themed Charm Bracelet
Customized jewelry is a great gift idea. For estheticians, nothing can be better than a fashionable charm bracelet having beauty-related trinkets. You can search for them online or in a jewelry store. It could have:
Small scissors
Mirror
Mascara
Makeup brushes
Makeup compact
It's a unique gift that will be different in every manner. Make sure to opt for an expandable bracelet so that size isn't a problem later. No matter how broad your friend's hand might be, the bracelet will fit.
Face Care Products
If you can't make up your mind about a gift, try choosing a few things like a face roller or some healthy facial serums. These days, face rollers have gained massive popularity. They reduce puffiness and relax your face muscles. You could even relieve sinus pressure with the help of a roller. So, gift a roller to your friends if they don't have one.
Similarly, facial serums always come in handy. Long hours at work drain a worker's energy, and she doesn't have the motivation to care for herself. You could gift a pack of facial serums to remind her about self-care. These products don't cost much but are great gift ideas.
Conclusion
There are several gifts in the market, but every item isn't worth gifting. You should think carefully before purchasing a gift of any sort. When buying a gift for an esthetician or a cosmetologist, find something meaningful. Try to give them something relevant. For example, you could gift an esthetician exam study guide pdf to an unlicensed individual. On the other hand, customized gifts are a great way to express your affection for a licensed practitioner.
In the end, your creativity helps your gift stand out amongst others. Try to research various ideas. Depending on your budget, select a practical and a special gift.