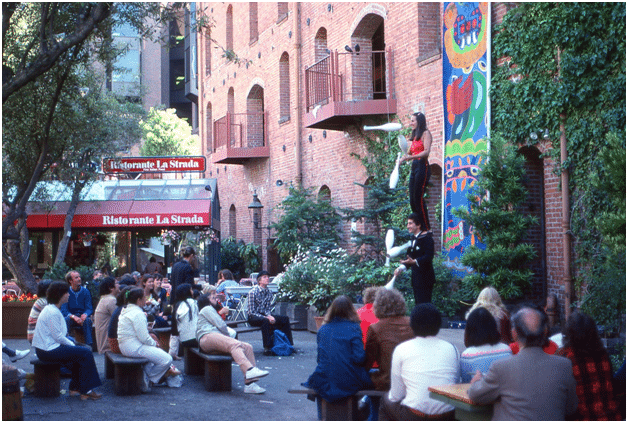 Adults are always looking for new ways to entertain themselves, rather than simply doing the same things all the time. If you and your friends have grown bored with what you're currently doing for entertainment, read on to discover some cool and interesting ideas that will breathe fresh air into your social life.
Go On a Wine Tasting Tour
Most people love a good drop of red or white wine and a wine tasting tour is one of the best ways to discover new wines you haven't tried before. You and your friends could make a day of it, carpooling to a local vineyard, where you can enjoy a guided tour and sample a variety of fantastic wines.
Many of these wine tasting tours will either include lunch or snacks as part of the deal, as well as a tour of the vineyard itself. It's something different to do and a great way to spend a warm, sunny day.
Make Your Own Cocktails
You could organise a house party where everyone brings a different bottle of liquor and some mixers. Set up a table either indoors or outdoors, place all the drinks and utensils on the table and everyone can take turns inventing their very own cocktails or shooters.
Rather than simply having a gathering where you play some music and people sit around chatting, a cocktail making party takes the fun to another level and gives everyone a chance to be creative. The party also becomes a cocktail tasting adventure.
Next Gen Health & Lifestyle Clubs
Health and lifestyle clubs are a booming industry. Not only do these clubs offer health and fitness facilities, but they also offer some fantastic entertainment opportunities as well.
The idea of an adult lifestyle club is to include a range of facilities and venues all in one location. Your typical modern lifestyle club will have a selection of restaurants where you can dine out for lunch or dinner, along with bars and clubs where you can get together with your friends for some drinks and live entertainment.
If you want to have access to fantastic facilities, places to eat and nighttime entertainment, then consider joining a local health and lifestyle club.
A Paint and Sip Event
This is a fun and rather unique event that has seen a considerable rise in popularity in recent times. A paint and sip event involves getting together with a friend or group of people and booking in for an organised event.
Everyone gets to paint their own masterpiece under the guidance of an expert artist. Not only do participants get creative with painting but you also sip on cocktails or glasses of wine or champagne while you're there. Usually, there will be some snacks provided as part of the deal as well.
This is definitely something different to do and at the end of the day or evening, you'll have your own masterpiece to take home with you.
Have Some Laughs At a Comedy Show
No matter where you're located, there's bound to be a venue somewhere nearby that hosts comedy nights, where one or more comedians will take to the stage with the sole intention of making everyone laugh.
There are not many things better than an evening of good laughter and it's one of the very best ways to reduce stress and put you in a positive frame of mind. Next time there's a comedian in town, get your friends together for a night of fun and laughter.
Venture Out On a Pub Crawl
Why not get a group together and venture out on your very own pub crawl? Choose an area where there are a number of bars and clubs within walking distance and then spend an hour or so having drinks at each venue.
The night can get rather dull if you remain in just one location, whereas a pub crawl feels like there is always something happening as you explore new venues. The more people you can gather, the better, as this will make a pub crawl so much more fun.
The Takeaway
There are many different things adults can do for a day or evening of entertainment. This article has provided just a few ideas to get you started.