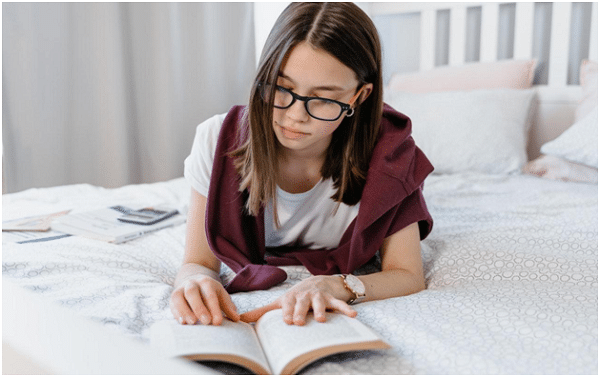 It seems online classes have become the need of these hours. With the growth of technology, multiple educational platforms have made their existence powerful. The graphics and tools, efficient method of teaching, and demonstration have made this era a brilliant one. Plus, the number of scholarships available and subscriptions to the different applications have made studies easy and amazing.
However, there is no doubt while attending an online class that we are stuck at certain problems and it seems difficult to bring ourselves out of it. But we have got some amazing guidelines that you can follow and ace your online classes. No need to worry from now and these must be working as a very good help in homework for you too.
Let's proceed to analyze the difficulties and figure out their solutions.
● Improper internet connectivity
During an online class, while everyone is attached from different places, slightly bad internet connectivity will disrupt the continuation and the students lose a single point. This doesn't only create a problem for the students but also the teacher who has to explain the things once again and leads to unsuitable consumption of time.
● No real learning
The point may seem a little weird for the people out there. But it is seriously true that though we learn in an online class, the experiences we get in a real classroom are far more beneficial. The classroom that is organized with the help of the Internet world gives us much knowledge but
they do not provide us the actual life experience of what is a class. We know how teamwork goes in a class but you would not know how to have a debate standing in front of everyone.
● Handling each learner's needs
Nowadays inclusive education is gaining prominence all over the world. A specially-abled child cannot learn fully in an online class whereas in a traditional classroom a child who cannot see can listen and touch the objects and various apparatus for his knowledge gaining process. While in an online class he cannot do these physical activities that will aid in good understanding.
● Lack of concentration
This is the most prominent problem faced both by the teachers and the learners. Some technical issues and our comfortable aura make us incapable at some points where we do not find focus and this lack of concentration will definitely affect our studies. Meanwhile, if a student is not focusing upon what is being taught, then the teacher also has to jump on the previous point that he can forget at some time just because he has to deal with all the other aspects also.
● No response
All the kids today are too smart in comparison to their parents and teachers. An educator has to ask multiple times for an answer to a particular question but he gets no response in return. The students need to be compared and provoked to give answers.
Though it is difficult in an online class to make a student stand up and ask a query you can develop ways to overcome this. We will surely discuss them later. If they are not responding how they will grab online assignment help.
Now after we have discussed some major problems that occur during an online learning process, we will try to get some solutions to make the learning process successful and get some help in homework.
To deal with the technical issues, recording sessions can help a lot. Ask your mentor to record their sessions and make them available on certain platforms. Your institution can also develop some applications of its own to add whatever change is required.
Learning can be made real by assigning tasks to the students. Ask them to perform at home. You can even ask them to create some video of how they performed that. Because if they are not learning in an online service they can imitate that at home.
If you are suffering from a lack of concentration problems what you can do is stay calm and comfortable. Choose such a place to study where you are free of distractions and diversion. That's how you will be concentrating on what the teacher is saying.
Make the child believe you have your focus on each and everyone and not just question only one particular student. But try to ask each one. Your questions can be different and your ways of asking the same question can be multiple. Just don't skip the asking thing to encourage the students to answer. You can also praise them in front of their parents. This is wonderful online assignment help.
For specially-abled children, you can talk to their Guardians and ask them to help the students at their home. Those who can see but cannot listen can be dealt with by showing multiple mute cartoon videos. Plus, there are numerous methods available to aid you while teaching inclusive students.
We together have achieved the best guidelines to be our assistance whenever we attend an online class. Our teachers will also get benefits and the students will surely be making the best time out of the above cues. Wishing you all luck and the very best.