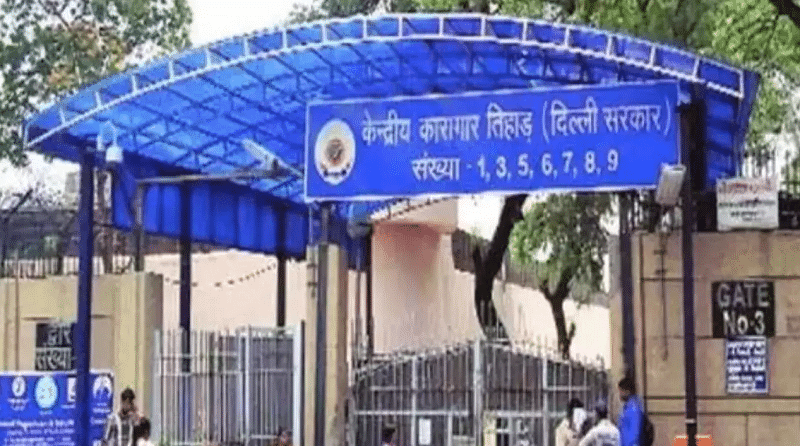 In this digital age, where communication is just a click away, prisons face a daunting challenge: how to keep inmates from accessing forbidden technology. Delhi Prisons have taken a significant step towards addressing this issue by acquiring ten state-of-the-art non-linear junction detectors. In this article, we will delve into the details of this important development, shedding light on how these devices will bolster security within the prison walls.
The Challenge of Contraband in Prisons
Prisons worldwide have been grappling with the issue of contraband, especially hidden mobile phones, which can pose serious security threats. Delhi's prisons are no exception. In a recent move to enhance security and safety, the Delhi Prisons administration invested in advanced technology.
Introduction to Non-Linear Junction Detectors
The Delhi Prisons have acquired ten non-linear junction detectors designed to search jails for hidden metal objects and mobile phones. These devices are a remarkable leap forward in prison security technology. They are capable of detecting items embedded up to two feet into concrete or the ground, making them invaluable tools for maintaining order within correctional facilities.
Cost and Origin of the Detectors
This significant upgrade in security did come at a cost, amounting to 1.5 crore rupees. The detectors were procured from a reputable US-based company. This investment demonstrates the Delhi Prisons' commitment to ensuring the safety of both inmates and staff.
Motivation Behind the Purchase
The decision to invest in these non-linear junction detectors was spurred by a tragic incident within Tihar jail. After a mobster was killed inside the prison, the authorities realized the urgent need to rid the wards of hazardous items. These detectors are a proactive measure to prevent such incidents from happening again.
Sanjay Baniwal's Announcement
Sanjay Baniwal, the Director General of Delhi Prisons, officially confirmed the acquisition of these cutting-edge detectors. He emphasized that the primary aim is to improve the efficiency of the correctional staff's work. These devices will enable staff to locate hidden mobile phones and metal objects within the jails efficiently.
Detecting Hidden Items
These detectors are capable of identifying metal objects and mobile phones, even if they are buried up to two feet beneath the surface of the ground or concrete. This level of precision is a game-changer in the ongoing battle against contraband in prisons.
Cost and Capacity
The Delhi Prisons administration invested 1.5 crore rupees in purchasing ten of these devices, with each unit costing 15 lakh rupees. Given the capacity of the three major jails in Delhi—Tihar, Mandoli, and Rohini—these detectors are expected to be put to extensive use. Currently, these facilities house 2,165 offenders and an astonishing 17,906 undertrial prisoners (UTP).
Conclusion
In conclusion, the acquisition of these non-linear junction detectors by Delhi Prisons represents a significant step towards enhancing security and preventing the smuggling of contraband items into correctional facilities. This proactive approach to technology adoption underscores the administration's dedication to safeguarding both inmates and prison staff.
FAQs
1. How do non-linear junction detectors work?
Non-linear junction detectors work by emitting radio frequencies that interact with electronic components, revealing their presence.
2. Are these detectors capable of detecting SIM cards?
Yes, these detectors are designed to detect not only mobile phones and metal objects but also SIM cards.
3. What led to the decision to invest in this technology?
The decision was prompted by a security incident where a mobster was killed inside Tihar jail, highlighting the need for enhanced security measures.
4. How many detectors were purchased, and what was the total cost?
The Delhi Prisons acquired ten detectors at a total cost of 1.5 crore rupees.
5. What is the capacity of the three major jails in Delhi?
The combined capacity of Tihar, Mandoli, and Rohini jails is 10,026 inmates, with a current population of 2,165 offenders and 17,906 undertrial prisoners (UTP).