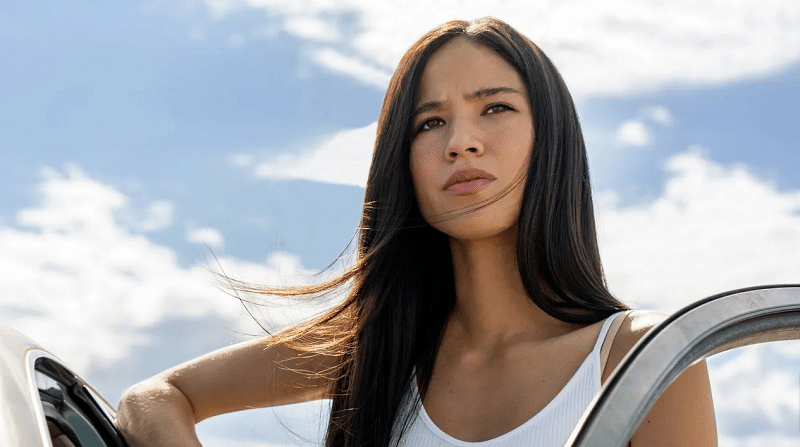 Monica Dutton, a character from the hit TV series Yellowstone, has had her fair share of trials and tribulations throughout the show. From near-death experiences to personal challenges, Monica's journey is one filled with resilience and strength. In this article, we'll delve into Monica Dutton's character arc, the actress who portrays her, and the intriguing world of Yellowstone.
Monica Dutton's Trials and Triumphs
Monica Dutton, portrayed by the talented Kelsey Asbille, is a character who has faced numerous life-threatening incidents during her time on Yellowstone. Her journey begins in Season 1, where she encounters a serious head injury while trying to intervene in a school fight. This incident led to extensive medical procedures, including surgery and therapy. However, it also caused strains in her marriage to Kayce Dutton, adding complexity to her character's story.
In Season 4, viewers were on the edge of their seats when Monica and her son, Tate, faced a harrowing home invasion. Fortunately, Tate's quick thinking and bravery saved the day as he defended their home.
Season 5 brought a heartbreaking twist to Monica's story. While rushing to the hospital while pregnant, she was involved in a car accident with a buffalo on the road. Tragically, her unborn child did not survive, casting a shadow of sadness over her and her family. Through all these trials, Monica has emerged as a survivor, showcasing her unwavering determination.
Full Name
Kelsey Asbille Chow
Date of Birth
September 9, 1991
Age
32 years
Place of Birth
Columbia, South Carolina, U.S.
Other Names
Kelsey Asbille, Kelsey Chow
Education
Columbia University
Occupation
Actress
Years Active
2005–present
Notable Roles
Mikayla in "Pair of Kings"
Monica Long in "Yellowstone"Gigi Silveri in "One Tree Hill" (2005-2009)
Tracy Stewart in MTV's "Teen Wolf" (2015-2016)
Did Monica Dutton Die on Yellowstone?
Despite the life-threatening situations Monica encountered throughout the series, she did not meet her demise on Yellowstone. Monica's resilience and strength allowed her to overcome each perilous encounter, proving that she is a survivor.
Her journey included a severe brain injury in Season 1, a traumatic home invasion in Season 4, and the heartbreaking loss of her unborn child in the Season 5 car accident. While these challenges highlighted Monica's strength, they also underscored her character's unfortunate tendency to suffer.
Meet Kelsey Asbille – The Actress Behind Monica Dutton
Kelsey Asbille, born on September 9, 1991, is the talented actress who brings Monica Dutton to life on Yellowstone. She is recognized for her versatile roles in both television and film. Kelsey's career includes notable performances such as her portrayal of Mikayla in the Disney XD sitcom "Pair of Kings" and her role as Tracy Stewart in MTV's "Teen Wolf" from 2015 to 2016.
It's interesting to note that Kelsey Asbille's screen name has evolved over time. Until 2017, she was credited as Kelsey Chow, but in recent projects like "Wind River," "Yellowstone," and "Fargo," where she played Native American characters, she is credited as Kelsey Asbille. Her ability to adapt to various roles showcases her talent and dedication to her craft.
Kelsey Asbille's Age and Career
As of now, Kelsey Asbille is 32 years old, born on September 9, 1991. Her career began at a young age, starting with community theater at the age of 13. She gained recognition for her role as Gigi Silveri on the TV show "One Tree Hill" from 2005 to 2009.
Kelsey's transition from her maiden name, Kelsey Chow, to her married name, Kelsey Asbille, is reflective of her journey in the entertainment industry. Her talent and versatility have made her a prominent figure, captivating audiences with her performances on screen.
Exploring the World of Yellowstone
"Yellowstone" is an American TV series created by Taylor Sheridan and John Linson. The show made its debut on June 20, 2018, and boasts a star-studded cast, including Kevin Costner, Luke Grimes, Kelly Reilly, and more.
Set in Montana, "Yellowstone" is a neo-Western drama that revolves around the Dutton family, owners of the Yellowstone Dutton Ranch. The series intricately weaves family drama, conflicts, and the challenges of protecting their land. The Duttons' struggles extend to their interactions with neighboring areas, such as the Broken Rock Indian Reservation and Yellowstone National Park.
In May 2023, it was announced that the fifth season would be the last, followed by an untitled sequel series. While the first part of the final season premiered in November 2022, some uncertainties, including a writers' strike and creative tensions, have cast doubt on the return.
FAQs
1. What happened to Monica Dutton's character in Yellowstone Season 1?
Monica suffered a serious head injury while intervening in a school fight, leading to surgery and strain in her marriage to Kayce.
2. Did Monica Dutton die in Yellowstone?
No, Monica survived various life-threatening situations on the show, displaying resilience in the face of adversity.
3. Who plays Monica Dutton on Yellowstone?
Kelsey Asbille portrays Monica Dutton in Yellowstone, a character with a Native American background facing numerous challenges.
4. What is Kelsey Asbille's real name and background?
Kelsey Asbille Chow, born in 1991, is an American actress known for her roles in Pair of Kings, Yellowstone, and One Tree Hill.
5. What is the TV show Yellowstone about?
Yellowstone is a neo-Western drama focusing on the Dutton family's struggles to protect their ranch amidst conflicts with neighboring areas.
Discover the captivating world of Yellowstone and follow Monica Dutton's remarkable journey as a survivor in this gripping TV series. For more trending stories and hot topics, visit NewsDekha, where we deliver news tailored to your preferences, keeping you informed your way.