Consider placing an order for any of the items sold at the Hanarani store? Read this review to the end to find out whether you should proceed.
There are several products online claiming that they provide the best service on the market. This is due to the fact that people are always looking for cheaper ways to get quality services. It is therefore important to tread carefully.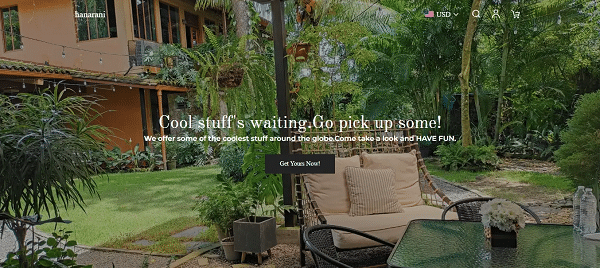 Hanarani's background
Online store Hanarani can be found at hanarani.com. They claim to specialize in the sale of a variety of items including Jar reusable bags, Fresh keeping bags, Flash filter faucet, Dumpling Mould among others. They claim to provide quality items at affordable prices. Email address provided on the website is support@hanarani.com.
Read on to discover the hidden truth about this online store.
Hanarani store has 6 red flags
We found some suspicious information about this store below
Owner seems suspicious
There is information that this store is owned by Meledo Company Limited, whose address is 372 Southampton Row, Great London, WC1B SHJ. This company does not have a good reputation.
This same company and address is being used by other scam stores. Here's what people have to say about this company. This proves that shopping with them is risky. We usually advise shoppers to purchase products from well-known brands whose authenticity has been verified in order to avoid scams.
Discount that is outrageous
According to their website, each of these items is currently being sold at a discounted price of up to 50% off. They also offer free shipping on all orders over $50.
We advise our readers to always be careful and carry out due diligence when dealing with stores like this because offering mouthwatering discounts is a common tactic used by shady product providers to lure customers.
Online reviews that are negative
There are negative reviews of this store on other external sites attesting to the fact that the items delivered are either of inferior quality or they are not delivered. We are dealing with an unreliable store because their email isn't functional so we can't get a refund.
Website newly registered
In order to determine how long a website has been in existence, online shoppers should look for this. It is unfortunate that hanarani.com is a newly registered website. Founded on March 5, 2023, it expires on March 5, 2024. This indicates that the store lacks credibility. Online shoppers should exercise caution when making purchases or using services from a very new website since they lack security.
Contents copied
Several of the contents of this website, such as product images, were stolen from other online stores. This shows that this store lacks authenticity and should not be trusted.
Visibility on social media is lacking
There is no social media presence for this store. A trustworthy store should be visible on at least one social media platform.
What is the value of hanarani.com?
The answer is NO! This is not a trustworthy store. It has a poor trust rating, negative reviews online as well as other red flags that should not be ignored. If you decide to buy anything from them, they will steal your money. We don't recommend this online store. Our reviews include ceoifo.com, Sovewig and Hollarstore.
Tell us about your experience with hanarani.com if you have recently purchased an item from the site.