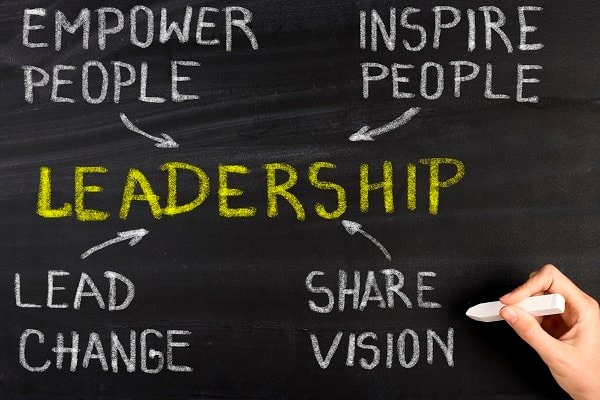 Overall, an organization or a single individual operating within a certain sector with a high level of success and influence within that area is referred to as an industry leader. It is normal for a company to become the leader in their given sector when they are the most well-known among competitors and have significant market results. Individuals often become leaders in their sector when they steer a corporation towards increased revenue or innact a positive directional shift, which becomes further adopted in their industry.
Always Pursue Innovation
Being an industry leader is synonymous with innovation. Usually, industry leaders create novel methods to address client and customer issues by providing new products and services or reshaping traditional, pre-existing strategies. This kind of innovation enables organizations to remain competitive and become indispensable to customers. Industry-leading enterprises and individuals are also interested in developing their teams and enterprise management methods. They may adopt a different strategy for recruiting, training and fostering a productive corporate culture. Or, they may take chances, explore new objectives, evolve outdated methods, and implement new tactics that may provide many superior outcomes. 
Educate Yourself & Others
Knowledge is the hallmark of great industry leaders since excellent leaders devote time and money to furthering their education and training. Nowadays, online executive education programs represent one of the most convenient approaches to cultivating your abilities and knowledge as a leader. Moreover, educating others enables businesses and people to position themselves as experts in their industry, demonstrate how they have aided clients or customers, and begin marketing themselves as thought leaders. Learn more about furthering your executive education, https://www.getsmarter.com/universities/yale-university.
Showcase Authoritative Point of View
Having a distinct and credible point of view is the most critical step you need to take to establish yourself as a thought leader in your field. If you are uncertain about your views or if you are unable to explain them, you will never become a voice that other people turn to or trust. If you want to be a thought leader in an industry, it is essential to continue your education on a consistent basis since industries are always evolving. 
Be Present at Conferences
Find conferences relevant to your work and contact the organizers to inquire about participating as a panelist. You will establish yourself as an authoritative person in your field if you attend a large event where you may be lucky enough to be able to provide a talk related to an area you hold unique insight towards. At the very least, gaining the opportunity to network with other professionals in your field as well as prospective investors and clients at these events is always advantageous.  
If you cannot get a speaking slot at a conference, you may want to think about organizing your own event. When you do this, not only will you rapidly establish yourself as an authority figure in your industry, but you also have the ability to showcase your company via sponsorship and advertisements. 
Gain Awards
When an organization or professional succeeds in their field, they may be eligible for honors and accolades in appreciation of their diligence, competence, and leadership. Other industry-specific and general business groups honor firms and executives for achievement in various areas, and numerous businesses recognize team members for workplace success. Furthermore, business awards are a chance for free marketing, since the award company will discuss your business alongside other brands across their various media channels.