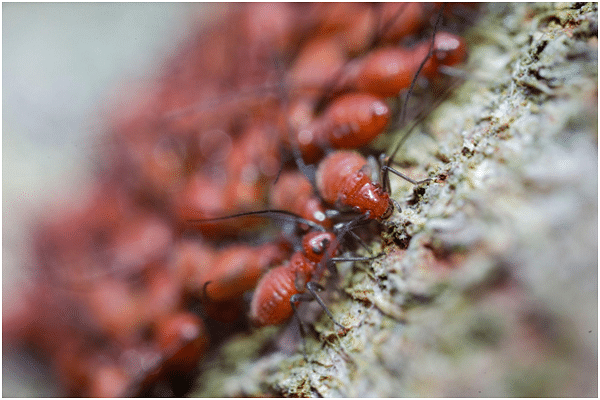 First, many of us can control pests as homeowners, tenants, and landlords by taking preventive actions, such as appropriate hygiene and home maintenance routines. However, certain pest infestations could be severe, or a specific bug might be challenging to manage, necessitating a pest control company's services.
As a result, choosing a pest control business with quality and value is just as important as choosing any other service. When picking the service you require, there are many aspects to consider. To permanently get rid of pests in your home, it is vital to select the excellent option, but how exactly?
Best Pest Prevention Measures For Your Home
For homeowners, insects and other pests can be a significant problem. They can be destructive and difficult to get rid of, and some of them could harm you or your pets. Because of this, it is true what they say: Prevention is better than cure. So, how to get rid of pests? As a homeowner, these are the precautions you must take before things worsen.
Keep Storage Locations Clean
To stop bugs and other pests from establishing nests in these underground spaces, it's crucial to clean out closets and other infrequently used storage areas routinely. You should routinely clean and disinfect different surfaces and objects frequently to stop the spread of pests.
Clean Up Your Yard
Pests will establish a base of operations in your yard before entering your house. It's critical to keep the area around your yard clean if you want to deter bugs. Remove any dead plants, broken branches, and tall weeds.
Additionally, it's critical to keep your plants well-trimmed because too much foliage makes a fantastic home for bugs to nest. Ants and termites can find nourishment in wood heaps and any dropped fruit.
Get Rid of Food Scraps
Eliminating food scraps from your home is a quick and straightforward technique to combat bug issues. According to most pest treatment businesses, food is the main factor that bugs enter your home. Pests must search elsewhere if they can't locate food within your house.
Seal Any Holes or Cracks
In addition to maintaining a clean home, it's critical to seal any holes or cracks that could serve as entry points for pests. Mice and insects can use these little gaps to enter your home.
Another technique to make it more difficult for pests to enter your home is to seal these cracks.
Contact a Reputable Pest Control Company
It can be challenging to handle your pest control issue often. Many of the items you'll discover at your neighborhood hardware shop are insufficiently potent to eradicate a significant pest infestation in your home.
A professional pest control firm handling any issue should be contacted if you've had enough pests invading your home.
The Qualities of a Good Pest Control Company
In understanding pest control, it is essential to know that in some situations, pest control prevention does not work. It is the cause of the need to enlist the help of rescue experts. It's crucial to pick the best pest control provider for your residence. But how can you choose the best pest control when so many options are available?
Experience
How long has the business you're thinking about being in business? How long have they been offering expert pest control, not simply nearby? Nobody wants a shady business for anything, but one that provides pest treatment can have some very significant repercussions.
The pests you seek to get rid of may remain longer than they would have if you had initially engaged a more skilled company, or they may flee the treatment, making them more challenging to reach, even with the proper treatment. Similar to home remedies, resolving the problem may take longer and cost more money if something is incorrect the first time.
Offerings and Deals
Do they provide services other than pest control? They ought to be knowledgeable about more than simply pest control. Of course, the benefits of eliminating bed bugs, mosquitoes, roaches, ants, mice, and termites are crucial. A qualified and accredited pest control business should be allowed to utilize disinfectants in addition to pest control solutions.
Local Services
Do they have a location close to you? A local business will not only be able to reach you promptly should a pest emergency occur, but they also are familiar with the local pests. It is also home to its technicians and inspectors because they work and reside nearby. People give their neighborhoods a higher priority. It only makes sense.
Size of the Company
Unfortunately, it is significant. You don't want a huge company where you can get overlooked, but a small company might not have enough customer service agents or service professionals to treat you right.
The benefit of a medium-sized business is that it can still have a family atmosphere while offering more technology and superior customer service.
Additionally, they will be able to manage their technicians' qualifications and training levels more quickly than a big business. Employees in larger organizations frequently function more like numbers than actual people.
Cost and Pricing
In terms of services, you must get what you pay for. Would you be comfortable hiring either the cheapest or most expensive one?
The most affordable services have discounts for a purpose, possibly due to cost-cutting measures like skipping out on required licensing or certifications. Although it can save you money, it doesn't benefit you.
Additionally, the more expensive choice can be simply gouging you. Everyone enjoys a good deal, but quality should always take precedence over quantity.
We can't give you an estimate of how much pest control should cost because it depends on the size of your house, the type of pests you have, and how many treatments are required. However, we can advise you to consider your options and make sure your comparisons are fair.
Factors to Take into Account When Handling Long-Term Pest Control
Some pest control businesses provide service contracts that include routine treatments for a specific pest in structures. Owners may require arrangements in some circumstances, such as when warehouses receive crates frequently infested with cockroaches.
Unless a persistent pest infestation and non-chemical measures have failed to manage the pest, periodic pesticide applications in and around your house are generally not smart. The company should include regular inspections in service agreements for homeowners, but pest management shouldn't use pesticides unless they are genuinely present and are uncontrollable without them.
Termite control services often come with a one- to five-year guarantee. Make sure you know the guarantee's coverage details and find out whether there is a fee for yearly inspections.
Additionally, ascertain whether the pest control business is liable for structural harm if the treatment fails to eradicate the termite infestation. You may trust only the entity providing the assurance.
Bottomline
It is crucial to confirm the competence of the pest control business you select. Depending on the severity, home treatments and commercial pest control sprays might not always be practical. Misuse of pesticides can harm both people's health and property.
There are multiple factors to consider when hiring a pest control firm. If you discover that to be the case, our knowledgeable service specialists can assist in getting rid of those unwelcome visitors from your yard.
We provide pest control options for all unwelcome insects you might discover in your yard, including ants, spiders, mice, roaches, fleas, termites, and more. We'll eliminate pests around your house by treating your backyard with only top-notch, EPA-approved treatment options.