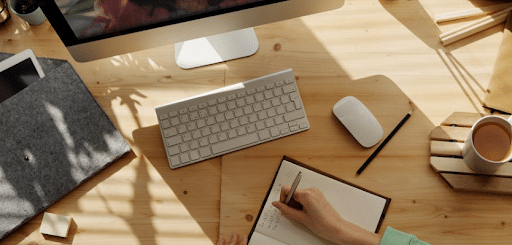 The International Baccalaureate (IB) Diploma Program (DP) is an internationally recognized educational program offered at select high schools worldwide. The IB DP is a two-year program for students aged 16-19 that provides a rigorous, academically challenging curriculum. 
The IB DP is unique in that it is geared toward preparing students for success in university and beyond. The program emphasizes critical thinking, intercultural understanding, and service learning. Participation in the IB DP also allows students to earn university credit in select courses. 
This tutorial is for you if you are considering the IB DP for your high school education. This tutorial will cover everything you need to know about the IB DP, from the curriculum to the benefits of participating in the program.
How To Get an IB Diploma?
You might want to consider getting an IB diploma for many reasons. Perhaps you're looking for a challenging and enriching educational experience. Maybe you want to stand out on your college applications. Or perhaps you're just curious about what the IB program offers.
Whatever your reasons, if you're thinking about getting an IB diploma, you're probably wondering how to go about it. Here are a few things to keep in mind:
First and foremost, you'll need to find an IB-approved school. There are over 4,000 schools worldwide that offer the IB program, so chances are there's one near you.

Once you've found a school, you'll need to meet the eligibility requirements. Generally speaking, you'll need to be between the ages of 16 and 19 and have completed at least 11 years of schooling.

The next step is to take the IB Diploma Program courses. 
What are the IB Subjects?
There are several subjects offered in the International Baccalaureate (IB) program. The six main subject groups are studies in language and literature, language acquisition, individuals and societies, sciences, mathematics, and the arts. 
The IB program is a rigorous academic program recognized by colleges and universities worldwide. The program is designed to challenge students academically and prepare them for success in college and beyond. 
What is a Tutee? 
A tutee is someone who is being tutored, typically in a one-on-one setting. A tutee may be of any age and be coached in various subjects. As a tutee, you likely want to get the most out of your sessions and improve as much as possible. Here are a few tips to help you make the most of your tutoring sessions.
The IB subjects are just one part of the IB program. In addition to the subjects, students must also complete the IB core, which includes the Extended Essay, Theory of Knowledge, and Creativity, Action, and Service. 
If you are considering the IB program for your child, it is essential to research all aspects of the program to ensure it is the right fit. The IB subjects are just one part of the program and should be considered in conjunction with the other elements of the IB program.
Know More About IB Tutorial
The IB Tutorial is an interactive training tool designed to help you get familiar with IB. Using IB's Tutorial, you can practice account management functions such as adding and editing traders, adding and deleting products, monitoring account equity, and viewing position history.
To do IB, you must be disciplined. It is not an easy process initially, but the results you receive are worth it. It is no wonder that IB is known to have one of the highest rates of return.