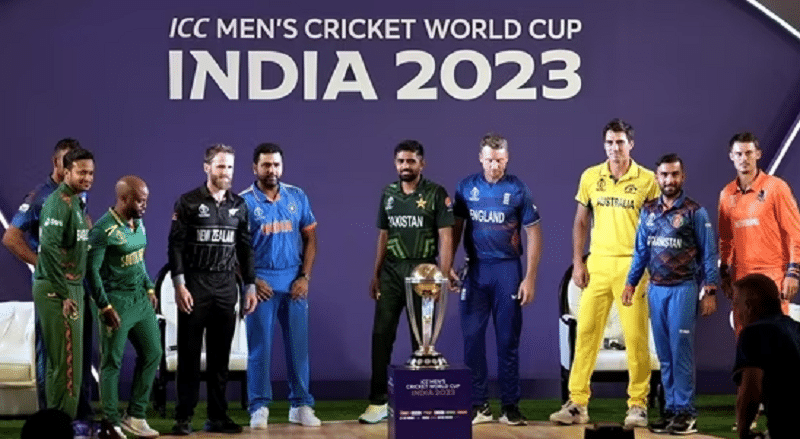 Cricket is more than just a sport in India; it's a passion, a way of life. When the Indian cricket team faces Australia, the stakes are high, and emotions run even higher. India's recent victory over Australia in the ICC Cricket World Cup has sent waves of excitement and pride throughout the nation. In this article, we'll delve into why beating Australia is such a significant achievement for India in the world of cricket.
The Historical Rivalry
India and Australia have a long and storied rivalry on the cricket field. Over the years, Australia has often played the role of a formidable opponent, frequently thwarting India's ambitions. The historical matches between the two nations, including a one-run defeat in 1987 and losses in the 2003 final and 2015 semifinal, have added to the intensity of this rivalry. Australia's dominance, boasting five World Cup titles, has been a constant reminder of the challenges India faces.
The Recent Triumph
In the recent ICC Cricket World Cup match, India managed to overcome Australia's dominance, winning by six wickets. This victory was the result of a stellar performance, marked by spin bowling excellence and gritty batting by players like K L Rahul and Virat Kohli. What makes this win even more remarkable is that Australia had not lost a World Cup opening match in this century. The match was not just a victory; it was a statement of intent.
India's Tactical Prowess
India's triumph over Australia wasn't just about skill; it was a testament to India's tactics and selection policies. R Ashwin's exceptional spin bowling performance, after a prolonged absence from the team, demonstrated the selectors' faith in his abilities. The spinners played a crucial role in choking the Australian batting lineup. The batsmen, too, showed resilience by pulling India out of trouble after an early collapse. The aggression displayed by the team left Australia stunned.
A Moment of Redemption
When K L Rahul joined Virat Kohli in the middle, India was in dire straits, with three wickets down for just two runs. It was a tense moment for Indian cricket fans, reminiscent of past disappointments against Australia. However, the partnership between Rahul and Kohli was a turning point that shifted the momentum in India's favor. Ravindra Jadeja's confident performance only added to the jubilation.
The Nation's Joy
For cricket-loving Indians, this victory over Australia was not just a win; it was a moment of pride and joy. It symbolized India's resilience, determination, and ability to overcome adversity. The celebrations that followed across the nation were a testament to the deep-rooted love for the game.
In conclusion, beating Australia in the ICC Cricket World Cup is indeed a big deal for India. It's a victory that transcends boundaries, bringing the nation together in celebration. This triumph represents India's unwavering passion for cricket and its ability to conquer formidable foes. As we await more thrilling encounters in the tournament, the memory of this historic win will continue to inspire generations of cricket enthusiasts.
FAQs
1. How significant is India's recent victory over Australia in the ICC Cricket World Cup?
India's victory over Australia is highly significant, given the historical rivalry and Australia's dominance in cricket.
2. What were the key factors behind India's win against Australia?
India's win was attributed to spin bowling brilliance, gritty batting, and sound tactical decisions.
3. Why is India's win over Australia considered a moment of redemption?
It symbolizes India's ability to overcome past disappointments and challenges posed by Australia.
4. How did the Indian cricket fans react to the victory?
Indian cricket fans celebrated the victory with great enthusiasm and pride.
5. What does this win mean for India's future in the ICC Cricket World Cup?
It boosts India's confidence and sets the tone for a promising campaign in the tournament.