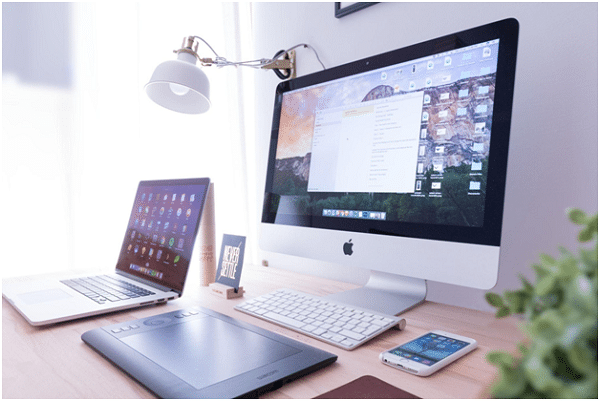 Photo by Domenico Loia on Unsplash
There is probably not a single area of SEO as difficult to master, as controversial, or as highly debated as link building. Everyone seems to have a different view of link building.
Some totally disregard it and simply hope that good content is enough to rank their websites, while some spend most of their time building links. What has become apparent as the years go on is that despite what anyone says, building links is getting harder and harder to turn a blind eye to.
Competition is rising rapidly in every industry, and many individuals and businesses are turning to white hat link building services to help them stay on track. In this detailed post, you will learn why link building is very important for Search Engine Optimization (SEO).
What is Link Building?
Link building is the deliberate act of getting other websites to lead to your website. It is a practice done by both large and small companies—from startups trying to increase their customer base to your neighbor who wants to make a living off their food blog.
You may be wondering why this popular benchmark of "having more links" is held so highly by Google. To understand this, we have to go back to the early days of the internet. The whole concept, idea, and even the name "link" was coined back in the 1960s.
A guy named Ted Nelson came up with the idea of a "computerized information system" where readers could pick their own adventure by navigating link after link. Nelson used the word "link" to refer to the logical connections that are now associated with the word "hyperlink".
Hyperlink is what links each website together and forms what we know today as the internet. It can be considered as a firm foundation of how the internet works. Although the importance of link building has not changed, Google has continuously developed and improved its standard of link quality.
Why is Link Building Important for SEO?
Photo by George Morina from Pexels
As we have discussed previously, links make up the internet. When Google tries to rank a website in the search engine, they would need a reliable way to gauge how popular the website is. The best way to do this is through links. More specifically, Google checks the quality and quantity of links a website has.
It is good to get linked from your sister's food website, but Google won't see it as big a deal as getting linked on Time Magazine. To Google, the link from Time Magazine has more weight and reliability.
PageRank
Google devised a metric called "PageRank" to rank a page by links. It does this by rating each page on your website from 0 to 10, based on links.
We can simply describe PageRank as a way of measuring the importance of a webpage by analyzing the quality and quantity of the links that point to it. People are always debating whether PageRank is still something that matters. However, it has been confirmed that Google still uses it as a ranking signal.
Why are Links so Important?
Building links is still one of the most important ranking factors. Brush aside anyone who says you can achieve success in ranking your website without having backlinks.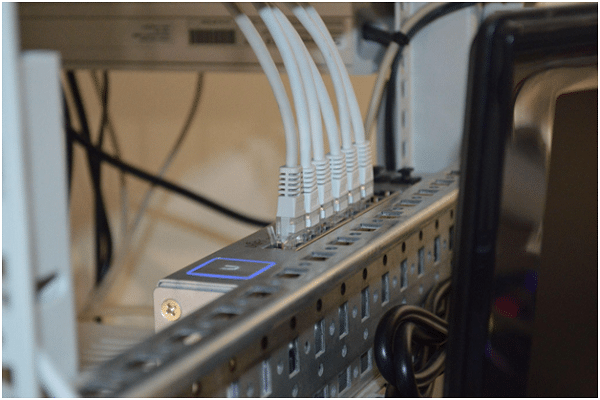 Photo by Thomas Jensen on Unsplash
Although, not all links are treated equally. Previously, we gave an instance of how Google would value a link from the Time Magazine website way over, say, your sister's food blog. Linking your website in the comments section of a Time Magazine article or on Tumblr or Blogger and other social media platforms in the world, such as TikTok or Facebook is not acceptable as a form of link juice by Google. Google has gotten smart at sniffing out links created by a user rather than the company or organization themselves.
Let us go over all of the various types of links, and how Google sees them.
3 Different Types of Links
The Natural Category of Links
The first category of links we will discuss is natural. They are also commonly known as editorial links. Here, you create a valuable, engaging, newsworthy, or even controversial piece of content and many other bloggers or websites naturally link to it.
You can build an entire strategy around attracting more of these kinds of links. The simplest way to do this is to create content with lots of value. Why would someone want to link to your content if it does not benefit them?
The Outreach Category of Links
The "outreach" category is where you reach out to other website owners asking them to link your content. Some do this for free, some for money, and some for a form of trading. This also includes the instances you hire others as blogger outreach service to do the work of acquiring links for your website.
The Self-Created Category of Links
You can create all kinds of links yourself. The most popular style is through local business citations where, if you are a local business, you can submit to many broad and niche business directories.
But having such a low barrier to entry means that these links are worth a little less in the eyes of Google, so they also need to be supported by other strategies. Although they are still really useful and relevant, it falls under best practice.
Conclusion
So, why is link building so important to Google? To recap, you are getting other websites to mention you, so Google will know that there is authenticity and relevance in your website and its content. If you haven't thought about link building, maybe this is the time to do so.
Link building is one of the important elements of effective search engine optimization. You need to take it seriously if you want your website to build authority, position well in Google searches, and generate website traffic. So, whether you are outsourcing to a link-building service or building links yourself, it is essential to create content worth linking back to.