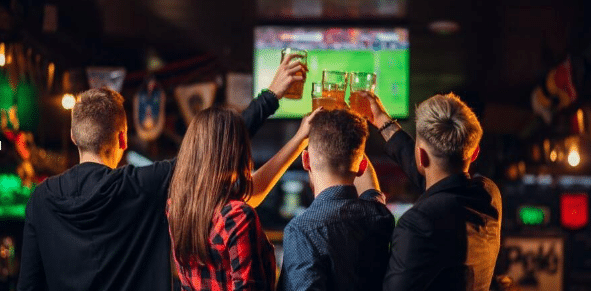 It is not strange anymore that one of the fastest-growing industries worldwide is the betting industry. The company has seen consistent growth in the past years as more betting operator companies and players keep joining the race. Certainly, as of today, many of these betting operators have reliable tech partners responsible for making things run smoothly and effectively. 
Starting a live gaming business requires certain things to know before anyone can have a live betting platform. However, knowing these key points will help you start our live betting business and help you compete with the existing ones. This article covers everything you need for those enthusiastic about knowing what it takes to start a live betting business. 
What to do to Start a Live Betting Business? 
Find and choose a trusted tech partner

The information players should expect on your live betting website

Get the "Go Ahead"

Choose a payment provider

Planning and implementation of marketing strategy to keep existing players and attract potential ones
Get a trusted tech partner 
Getting a trusted tech partner is the most important thing for those seeking to start a live betting business. First, they should consider dedicating time to evaluating both the quality and price of services. It is important that live betting comes with great features. Hence, it is very important to get reliable live betting software to keep players active and entertained. Many betting platforms perform poorly, leaving players frustrated and unsatisfied due to slow response and other lagging features. Hence, it is crucial to use special software for a better betting experience. 
After finding a reliable tech for the betting business, it is also important to find a reliable partner who has a deeper knowledge of the live betting business. The partner will be responsible for offering all the live betting platform's features. Moreover, the partner will ensure a timely upgrade of software to ensure the betting platform stays updated with its competitors.
Information on the live betting platform
The live betting platform's information helps players know what to do whenever they want to engage in live betting. Before people embark on the live betting business, it is important that they know what information players should expect from their platform. Live betting comes with different games, so it is very important to be specific about what their platform will offer. They should decide the popular games their platform will contain as players will be looking forward to picking from various games.  
There is also the need to ask themselves if they will need extra features on their betting platform to make it more fun and lively. Some of these include live chat rooms and statistics. They should come up with as many important questions as possible. However, this is why it is very important to choose a trusted tech partner to help in handling all of these.
Get a "Go Ahead"
There are different regulatory bodies for betting and gambling sites. Hence, it is important to license the live betting business before starting. One truth about the live betting business is that it is not easy to start, especially when getting a license. They must find out about regulatory needs across different jurisdictions. To that end, they need to find out more about the following legal frameworks.
Countries where live betting is restricted

Countries that do not regulate betting activities

Countries that have regulations for live betting 
Those seeking to provide betting activities must be licensed in whichever country they belong to before starting their live betting business. They should not also forget that getting licensed may not be a quick process as expected. 
Choose a payment provider
Players should enjoy various payments when making payments on betting platforms, regardless of their country of operation. This again, however, depends on the tech partner. To have a competitive betting business, consider tech partners that can help provide a payment system that supports multi-currency, anti-fraud services, and payment processing. Stress-free payment methods will be an advantage players will love. 
Live betting owners should plan and implement very strong marketing to acquire new players and keep the existing ones. Finally, the creation of the website comes next, and promotional offers to keep players coming in. 
Conclusion
Starting a live betting business may not be easy, especially when getting everything needed to start. The above points are crucial to starting a live betting business. When they are properly implemented, they help in bringing potential players. Most importantly, to have a successful betting business depends on the use of special software to keep players yearning for more.